A rally on Friday demanding the Meghalaya governor's nod to a proposed ordinance seeking mandatory registration of outsiders entering the state turned ugly as the agitators clashed with the police in front of the Raj Bhavan which left 25 injured.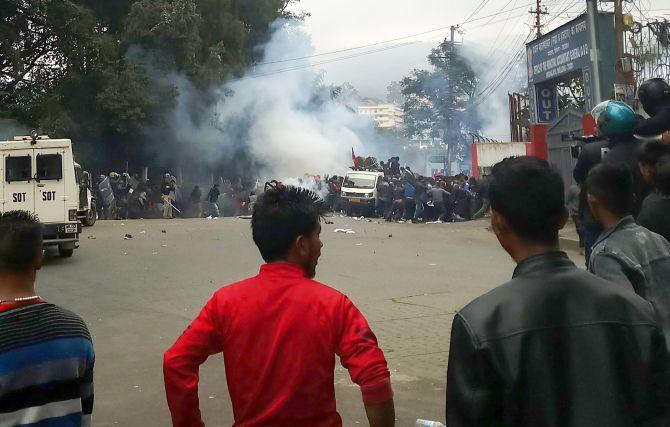 The rally, sponsored by the Confederation of Meghalaya Social Organisations (COMSO), an umbrella organisation of student bodies, were also demanding that the Centre implement inner line permit regime in the state.
The demand for ILP has been growing in Meghalaya since the Centre announced it for Manipur during the debate on the Citizenship Amendment Act when it was introduced in the Lok Sabha.
The Meghalaya cabinet had approved the amendment Meghalaya Residents, Safety and Security Act, 2016, which seeks mandatory registration of outsiders for entering the state after the NRC in Assam.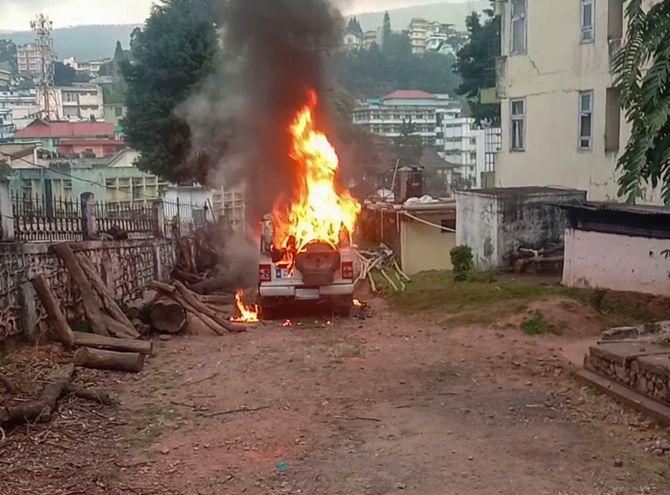 During the clash, the police baton-charged the protesters and fired tear gas shells that left about 25 people injured, including two of its personnel.
The protesters, who turned up in thousands, also vandalised a fire brigade vehicle parked a few metres away from the main entrance to the Raj Bhavan main gate.
At least two police personnel and about 20 to 23 civilians, including women, were injured, East Khasi Hills district superintendent of police Claudia Lyngwa told PTI.
Lyngwa, however, denied that security of the Raj Bhavan was breached by the protesters.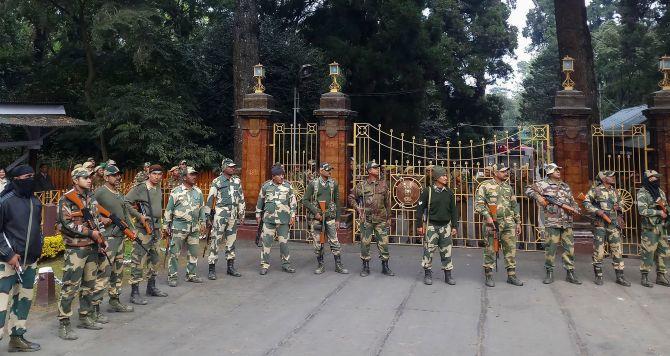 Curfew in the town which was clamped after protests over Citizenship Amendment Bill was relaxed from 10 am till 10 pm on Friday but markets and shops which had opened downed their shutters and the traffic on the road turned into a trickle as rumours spread that the rally had turned violent.
Officials said that a number of tourists are stuck in Meghalaya in view of the protests in the state against the amended Citizenship Act.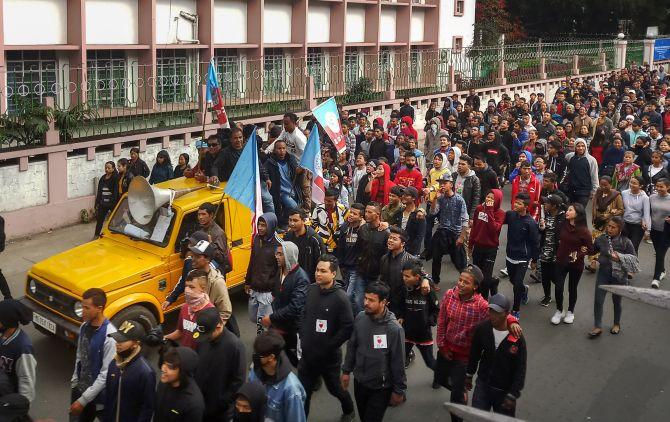 The state government has started helplines for those who are stranded in Shillong or any other part of the state.
The helpline numbers are 7640908749/ 9854028087/0364-222855, 0364-2227050 and 9774618462.
The officials said the helicopter service between Shillong and Guwahati has been increased to three sorties daily.
Regular flight services between Shillong and Kolkata will resume on Saturday and passengers who are stranded can avail them, according to a statement from the Chief Minister's Office.
The government has made adequate arrangements to provide relief materials in all districts of the state and the administration can be reached for assistance, it added.