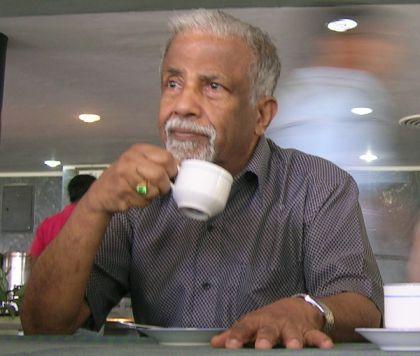 He was nominated for Nobel prize nine times.
Kerala Chief Minister Pinarayi Vijayan on Monday expressed grief over the death of eminent Indian Theoretical Physicist E C George Sudarshan.
According to reports, Sudarshan, 86, passed away at Texas.
Dr Sudarshan had made important contributions to the field of theoretical science, Vijayan said in a tweet.
In a condolence message, Vijayan said Sudarshan was a prominent scientist who played a major role in laying the foundation in the field of 'open Quantum system'.
Despite making immense contributions in the field of science, a Nobel prize eluded him; though he was nominated for it nine times.
Sudarshan's death was a great loss to the state and the scientific community, the chief minister said.
'Kerala pays its respect to the memory of the scientist,' Vijayan said.
Ennackel Chandy George Sudarshan, who hailed from Kottayam, has been credited with numerous contributions to the field of Theoretical Physics.
Sudarshan's first cousin, E C Joseph, who lives in Kottayam, when contacted, said they were informed on Monday about his demise.
According to information received from the United States, Sudarshan's body has been shifted to the 'burial house' and the date of the funeral would be decided later, Joseph said.
Sudarshan is survived by his wife and two children.
Photograph: Wikimedia Commons