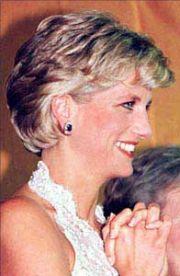 Princes Diana was murdered, a leading barrister who played a key role in the inquest into her death in 1997 has claimed.
Michael Mansfield QC, who represented tycoon Mohamed Al Fayed at the inquest into the deaths of his son Dodi and the Princess, said that many vital questions remain unanswered over the Paris crash, which cost their lives.
The 68-year-old lawyer said that Diana had a "credible and understandable basis" for her fear that she was being spied on because of the threat she posed to the British Royal Family and the Establishment.
"I am on record as saying that I believe the deaths were the result of murder," he was quoted as saying by the Daily Express.
"There are a combination of motives for the desire to see Princess Diana and Dodi killed, many of which have been regularly rehearsed by Mohamed Al Fayed."
Al Fayed has previously insisted that the couple were the victims of racism because Dodi was a Muslim.
Last year, Mansfield released his autobiography Memoirs Of A Radical Lawyer, which soon became a bestseller following public concern over the possibility that a conspiracy lies behind the deaths of Diana and Dodi Fayed on August 31, 1997.
The publisher of the book is now releasing a paperback version in September, a week after the 13th anniversary of Diana's death.
He said: "I found it difficult simply to accept that what happened in Paris was 'just one of those tragic things'."
"Judging whether a hidden hand is at work is always difficult, but I prefer a healthy and inquisitive assessment of the authorised version.
"I have always believed that whatever had caused the crash, it was not an accident. And, as it transpired, that belief was shared by the jury at the inquest."
Image: Princess Diana