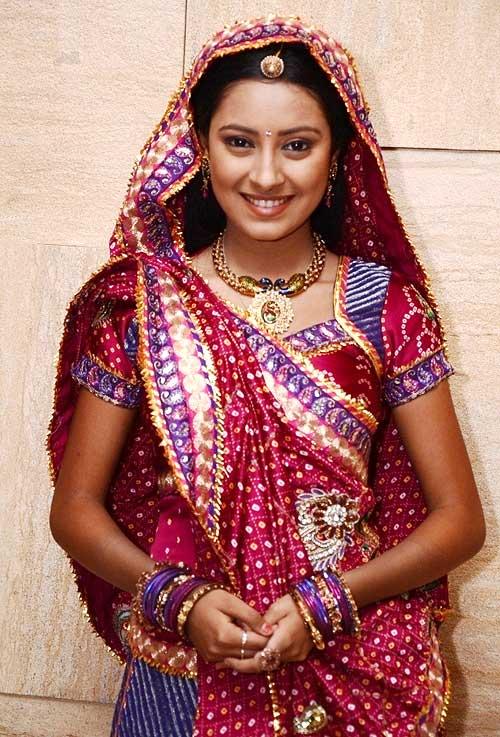 The Mumbai police on Saturday launched a probe into the case of alleged suicide of TV actress Pratyusha Banerjee and questioned her boyfriend Rahul Raj Singh even as some friends claimed things were not going well in her personal life, a contention dismissed by her kin.
The 24-year-old, who shot to fame for her portrayal of Anandi, a popular character in hit TV drama series "Balika Vadhu", was found hanging from a ceiling fan at her flat in Mumbai on Friday in what appeared to be a case of suicide.
As per preliminary report of doctors, "provisional cause of death" was asphyxia, a police officer said. Her viscera has been sent to a lab for chemical analysis, and its report only would conclusively decide the cause of death.
Meanwhile, her last rites were performed at Oshiwara crematorium around 6 pm as the TV industry, friends and family members bid an emotional adieu to her.
Several television personalities like Kamya Punjabi, Smita Bansal, Rohit Verma, Rakhi Sawant, Ejaz Khan, Ratan Rajput, Sara Khan, Pooja Bose, Shilpa Saklani, Apoorva Agnihotri, Jay Bhanusali, Mahi Vij and others attended the funeral.
Pratyusha's mother was inconsolable and kept saying, "I don't know why my daughter did this."
According to reports, she was facing problems in her relationship with Singh, who is being questioned by the police to unravel the mystery behind her death. She had been reportedly dating Singh, a TV producer.
An accident death case was reported at Bangurnagar police station in suburban Goregaon.
"We are recording the statement of Rahul in connection with the suicide. We are also checking the last phone call details and the SMSes exchanged between the duo," a senior police official said.
"Rahul was detained for questioning as he had left the hospital after admitting Pratyusha on advice of his lawyers. But no evidence has been found against him so far. He was allowed to go home after questioning," he said.
A senior police official said Pratyusha's parents didn't level any allegations against Singh in their statement.
Her parents said Pratyusha and her boyfriend did fight sometimes, but patched up soon thereafter.
The police hadn't found any indication of foul play either, he added.
Singh's lawyer Neeraj Gupta said his client has nothing to do with suicide. "My client is innocent. Let the police investigate the case and find the reason behind the suicide...Let's see if any evidence comes up against him," he said.
"There was no financial crisis and they (Singh and Pratyusha) were perfectly happy and there was no fight between the two," he added.
Some of Pratyusha's friends meanwhile said things were not going well in her personal life.
"There were injury marks on her nose, under her eyes. We have taken pictures (as a proof)... police are probing domestic violence angle. We will give our statement to the police," Pratyusha's actress friend Kamya Punjabi claimed.
Producer Vikas Gupta said he had offered a show to Pratyusha, but she was not keen to accept the offer because of the trouble in her personal life.
"She was having trouble in her personal life. She had distanced us from her so we don't know exactly what happened. She was away from her family...we used to meet her everyday. As friends we know she was having problem," Vikas said.
However, Pratyusha's family said she did not suffer from any bout of depression.
Meanwhile, television actress Smita Bansal, who worked with Pratyusha in "Balika Vadhu", said she was not in depression as people are saying.
"She was a nice and lively girl and a talented actress. At a young age, she had achieved immense success," Bansal added.