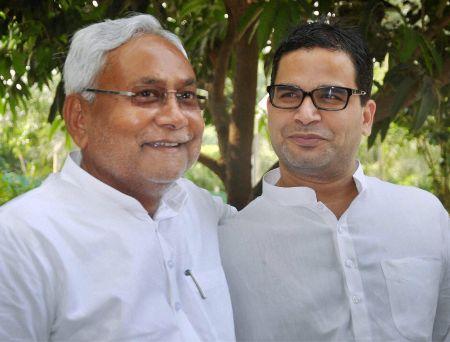 Star election strategist Prashant Kishor, who managed Prime Minister Narendra Modi's campaign in the 2014 Lok Sabha polls and helped Nitish Kumar secure victory in the Bihar assembly polls, will be managing the Congress campaign for the assembly elections in Punjab.
The move comes after his group, the Indian Political Action Committee, put out a denial on Twitter, saying they were "not involved in any state election campaign".
Kishor confirming the news, said, "Yes, I am doing the campaign strategy for Captain Amarinder Singh and the decision was taken after a series of meetings with him."
The strategist is expected to visit Punjab for 2-3 days in mid-February for an early assessment.
The Congress has been out of power in Punjab for the last nine years, having been defeated twice by the ruling Akali-Bharatiya Janata Party combine. Assembly elections in the state will be held in 2017.
Image: Prashant Kishor with Bihar Chief Minister Nitish Kumar.