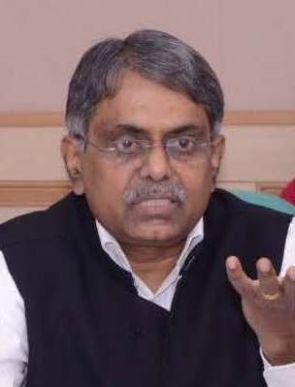 Power Secretary Pradeep Kumar Sinha was appointed as the next cabinet secretary of the country on Friday. He will succeed Ajit Seth who has been holding the position for the last four years.
Sinha, a 1977-batch Indian Administrative Service officer of Uttar Pradesh cadre, has been asked to take over as the officer on special duty in the cabinet secretariat, an official release said. He will formally take over the new charge on June 13, it said.
The prime minister has approved the appointment of Sinha as the next cabinet secretary with effect from June 13, the release said.
Rediff said it first: Sinha is the frontrunner
Sinha has been serving as power secretary since July 2013. He has earlier served as the shipping secretary and has also held several other important positions in the Union government and in his cadre state--Uttar Pradesh.
Seth, a 1974-batch IAS officer of Uttar Pradesh cadre, had taken over as cabinet secretary on June 14, 2011 with a two-year fixed tenure upto June 13, 2013. The United Progressive Alliance government had extended his tenure by a year. The Modi-government had given six-month extension to Seth in June followed by the third such extension in December last year.
The cabinet secretariat is under the direct charge of the prime minister. The administrative head of the secretariat is the cabinet secretary who is also the ex-officio chairman of the civil services board.
The cabinet secretariat assists in decision-making in government by ensuring inter-ministerial coordination, ironing out differences amongst ministries or departments and evolving consensus through the instrumentality of the standing or adhoc committees of secretaries.
Image: Pradeep Kumar Sinha