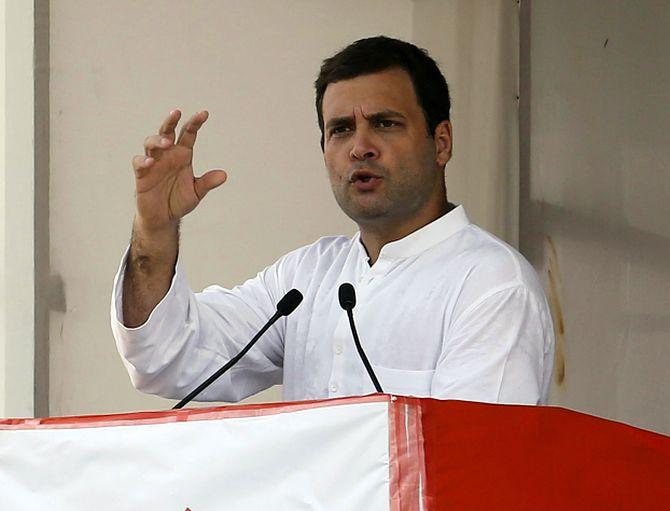 Congress vice president Rahul Gandhi on Monday attacked Prime Minister Narendra Modi, saying he had destroyed the country's economy with two "torpedoes" -- note ban and GST.
Narendra Modi had failed to understand the pain of the people, Gandhi said.
Wondering why the government was "celebrating" the first anniversary of the note ban on November 8, Gandhi said, "I don't know what is there to celebrate."
Gandhi said while the economy was able to withstand the "torpedo" of note ban, it could not withstand the one of GST.
The economy, he said, "was in tatters now".
"The prime minster is not able to understand the feeling of the people and the hurt and sadness these two decisions have caused," he told reporters after holding two meetings of top Congress leaders on demonetisation and GST.
The Congress leader said the GST is a "good idea" which has been "destroyed" by the Modi government.
While the first meeting discussed the plans of the party, along with other opposition parties, to observe November 8 as 'black day', the second deliberated upon GST implementation.
The second meet was attended by former Prime Minister Manmohan Singh and ex-finance minister P Chidambaram.