Here's your weekly digest of the craziest stories from around the world.
Daredevils try the longest swing ever
The Red Bull Skydive Team pushed themselves to new limits last week as they attempted to set a new world record for the longest swing in the world, media reports said.
Swooping from below two hot air ballons, the daredevils dropped on giant swings through the air for 125 metres before flipping off the contraption and parachuting to the ground.
"The goal of the project Megaswing was to go mad with the balloons," said one diver Dominik Roithmair, adding, "To have the possibility to really jump from one balloon and swing to the other with a really long rope is something that has never happened before and is for sure a childhood dream."
Photograph: redbullskydiveteam/Instagram
---
And Internet's most dangerous celebrity of the year is...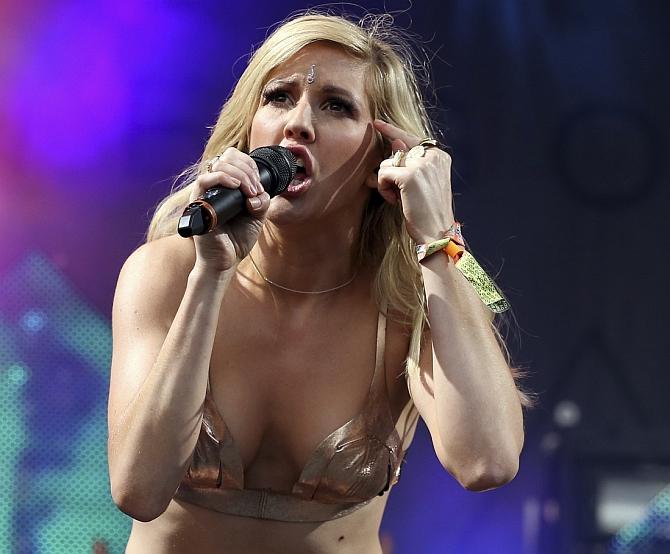 Intel Security has revealed that Ellie Goulding is the internet's most dangerous celebrity of the last 12 months and warned that search queries for the singer are likely to put celeb-watching people at the most risk of dangerous malware or viruses.
"The desire for consumers to stay up to date with the latest celebrity gossip can often make them unwittingly vulnerable to cybercrime," said Nick Viney, consumer VP at Intel Security.
Intel Security has run the study each year for the last decade. This is the first time that singer songwriter Ellie Goulding makes the list - replacing Kelly Brook from 2015. Ellie is big news in 2016 thanks to her latest single Still Falling For You - which featured on the soundtrack of the new Bridget Jones film.
Photograph: Cathal McNaughton/Reuters
---
Scared of boarding of flight? This will terrify you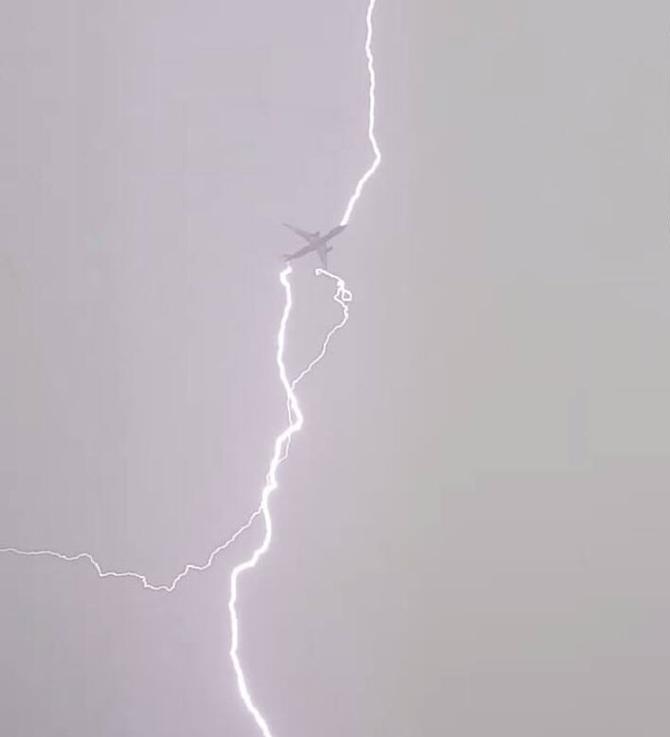 This amazing image shows the moment a bolt of lightning hit an airplane passing right through an electrical storm. The spectacle may be fantastic to those on the ground, but it is likely to create a new wave of nervous passengers.
According to FlightRadar24.com the aircraft belonged to Icelandic airline WOW air and was departing from Keflavík International Airport in Iceland.
This occurrence is not as rare as one might think though, with every commercial airplane struck on average once every two years, according to the Telegraph.
The last time that lightning resulted in a commercial airplane crashing in the US was 1967, when the electrical bolt caused a spark to ignite the fuel tank on the airliner, killing 129 people.
Photograph: Courtesy Halldor Guomundsson
---
Japanese sewage trucks now smell like chocolate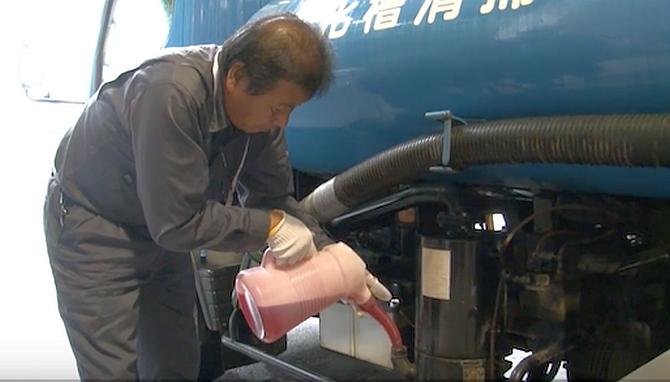 Japanese sewage trucks will no longer smell, thanks to a new technology incorporated in their systems. Four companies based in Osaka have recently gathered to develop a way of masking unpleasant odors from vacuum trucks. They announced that the foul-smelling trucks will now be able to emit a sweet, chocolate-like fragrance instead.
The science is based on a deodorizing product created in 2011 called "Deo Magic" that had until now been used primarily in baby diapers and pet odor-eliminating products. By infusing the lubricating oil used in Japanese sanitation trucks' vacuum equipment with a specially crafted Deo Magic scent, the aroma released during the unsavory process of sucking out sewage lines now releases a chocolate fragrance.
---
A crazy wish is struck off 102-yr-old's bucket list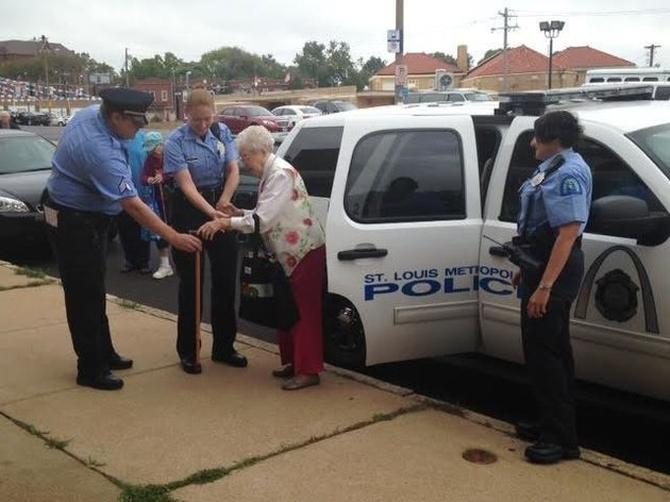 Edie Simms, a 102-year-old woman from Missouri, US, crossed one more thing off of her bucket list when cops slapped handcuffs on her and took her for a ride in the back of a police cruiser.
Simms originally wanted to ride in a hot air balloon for her 102nd birthday, but when that fell through, officers who know her through her work at a local senior centre, asked if she would take a ride in a police car.
"I mentioned the idea for someone to ask her," Sgt John McLaughlin told InsideEdition.com. "She said she would love that but she wants to be handcuffed."
On the day she was "busted," officers wrote up a mock arrest warrant for Simms and announced she was under arrest.
Photograph: Courtesy St Louis Metropolitan Police
---
Pigeon with threatening message for PM Modi 'arrested'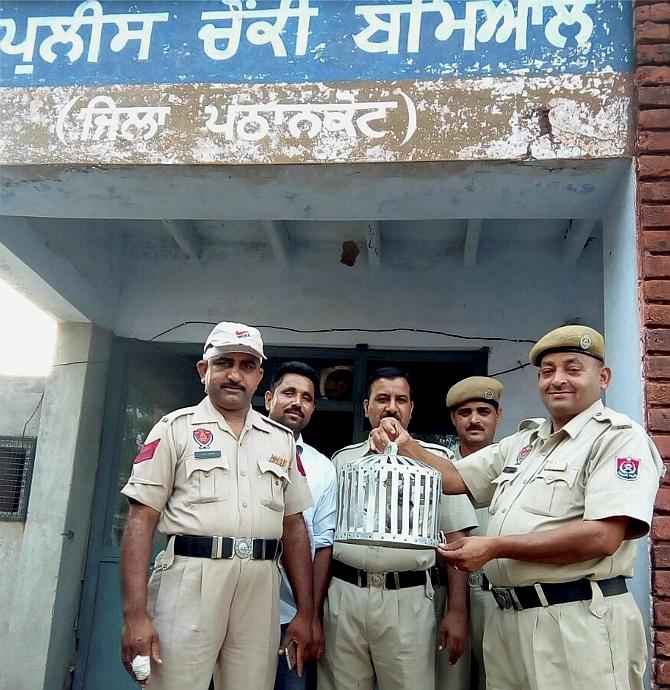 A pigeon, apparently from across the border, was taken into custody after a letter written in Urdu and addressed to Prime Minister Narendra Modi was found with it by BSF personnel at Simbal post in Bamial sector on Sunday. The development comes after two balloons were recovered with a similar message in the area on Saturday.
Police said the message written on a piece of paper read: "ModiJi, do not consider us same people as we were during 1971 (Indo-Pak war). Now each and every child is ready to fight against India."
The grey-coloured pigeon was found by BSF near their post, Inspector of Narot Jaimal Singh Police Station (Pathankot), Ramesh Kumar said.
"The pigeon was carrying the letter when it was found," he said, adding the bird has been taken into "custody".
Photograph: PTI Photo
---
Donald Trump appeared in a Playboy softcore porn video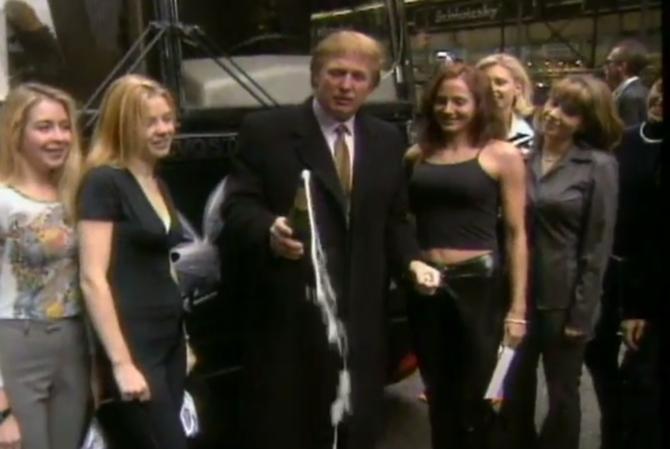 BuzzFeed News recently uncovered a relic from Trump's past: a softcore video documentary made in 1999 called Playboy Video Centerfold 2000.
As might be expected from the title, the video features lots of shots of naked women dancing and posing, as well as touching themselves (and each other).
Trump, though, does not do any of those things.
He appears in a brief cameo in which he opens a champagne bottle with the help of some playmates and then pours it on the Playboy bunny logo.
Photograph: Playboy
---
Meet the piano-playing chicken
French composer Igorrr's protege is a chicken named Patrick that pecks away at a little piano, creating a fine fowl rhapsody, Huffington Post reported.
"The musical timing from Patrick's emotionally charged pecking sonata has not been altered or changed," the YouTube description assures us. "Igorrr has only provided the backing accompaniment."
---
'World's smallest Rubik's cube' is solved with tweezers!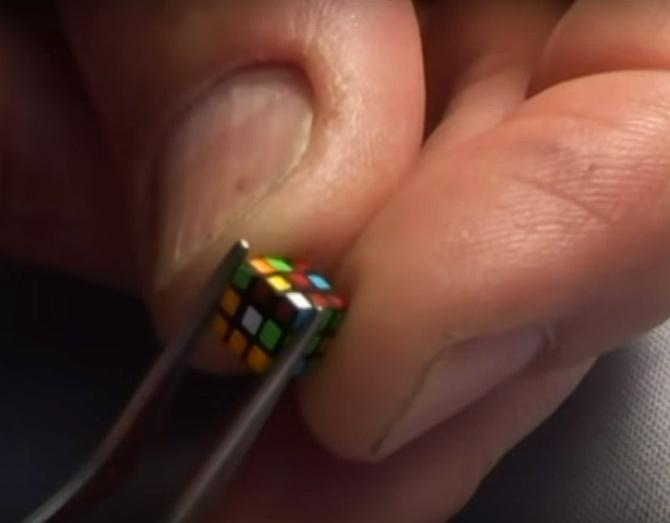 A British puzzle enthusiast has shared a video of his successful attempt to solve what he bills as the "world's smallest Rubik's cube."
Tony Fisher, who holds the Guinness World Record for largest Rubik's cube after building a puzzle measuring more than 5 feet tall, created a Rubik's cube measuring only .22 inches on each side.
Fisher said he couldn't get a 3D printer to make the puzzle small enough, so he filed down a cube that started at .24 inches on each side.
---
NASA cuts live feed from ISS after 'UFO' spotted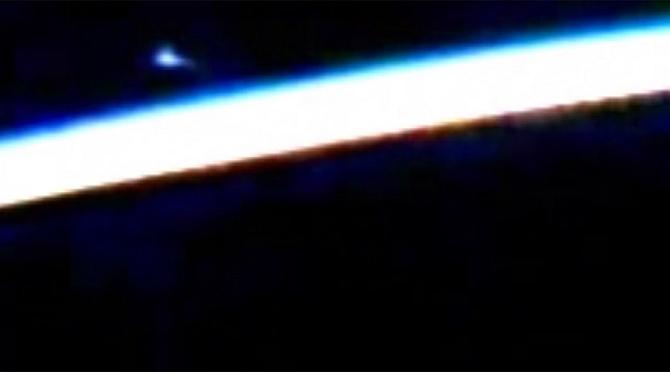 NASA is once again being accused of hiding evidence of UFOs after cutting off a live stream from the International Space Station during which an unidentified object was spotted, RT.com reported.
Keen space observer Streetcap1, who has almost 40,000 subscribers on YouTube, claims some sort of otherworldly object can be seen flying near the ISS during a live stream carried by the space agency on September 30.
A recording of the stream was uploaded to YouTube by Streetcap1 highlighting a blue light apparently hovering in the distance. While skeptics argue the light is merely lens flare, Steetcap1 denies this is the case as the "unidentified object is brighter on the left side due to the light from the Sun."
Photograph: Streetcap1/YouTube