Here's your weekly dose of weird, true and funny news from around the world
---
Bengaluru girl's rebellious matrimonial CV goes viral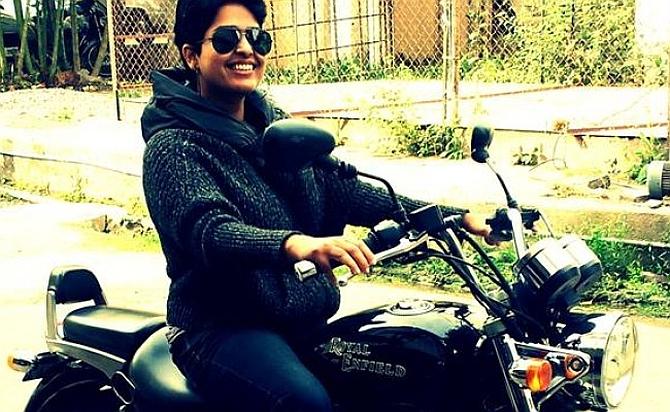 Indhuja Pillai, a 24-year-old tomboy living in Bengaluru did not like the matrimonial advertisement her parents posted in a newspaper. So, instead, she put up her own advert which is today a massive hit on social media.
Calling herself "definitely not marriage material", Pillai wrote: 'I wear glasses and look dorky in them. I want a bearded guy. Because they look manly. I do not want to marry the entire family. I just want to be with the guy. I am not planning on kids at all. I want to explore the World. It's better if he is NOT a family guy. Extra points to the one who hates kids."
However, her website has also come in for a lot of criticism. Some women advised her not to jump in too soon. There were a few critics who berated her for "behaving like a kid" and for being "immature".
Her shocked parents in Salem were aghast at her daring actions but have since calmed down and are now beginning to enjoy the entertainment.
---
The word that broke the Chinese Internet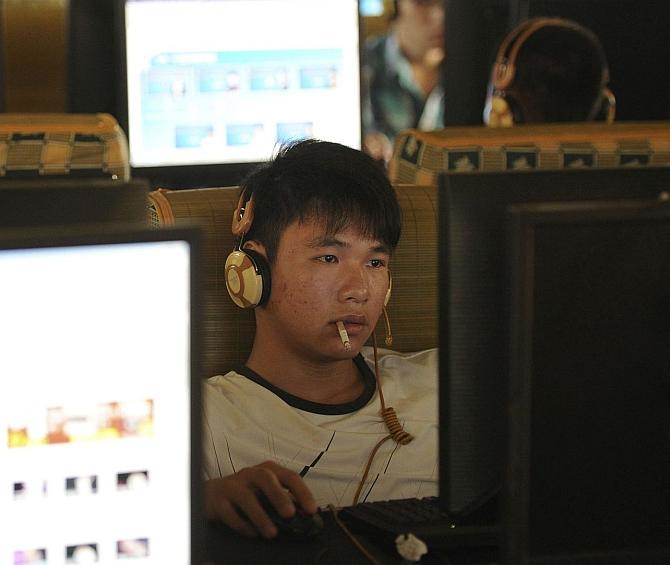 'Duang,' the word which is taking China by storm, has been searched more than 600,000 times on China's main search engine Baidu, but none knows what does it mean.
The word and its written character, which are so new that they do not yet exist in the Chinese dictionary, have already been used more than eight million times on Chinese social media website Weibo, Stuff.co.nz reported.
Weibo user Weileiweito said that everyone's "duang-ing" and he still doesn't know what it means, adding that looks like it's back to school for him.
As per reports, some said it originated with film star Jackie Chan, who in 2004 was featured in a shampoo commercial where he defended his sleek, black hair using the rhythmical-sounding "duang."
---
UK woman made Rs 19 crore from shoplifting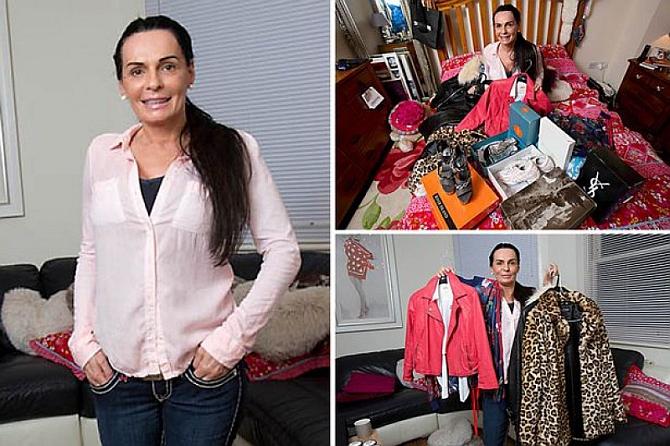 A British woman has revealed that she has earned 2 million pounds (over Rs 19 crore) from shoplifting adding that she is proud of her hard work.
The shameless shoplifter named Kim Farry, who possesses a designer wardrobe, expressed that it makes her feel really annoyed when people say that she never had a job because she has been into the shoplifting business for over four decades, the Mirror reported.
The 54-year-old shoplifter mentioned that she was not at all ashamed of what she has done, as it was her talent that she every time escaped untouched and made millions and lived a life that everyone desire for.
---
Meet Adolf... He looks just like Hitler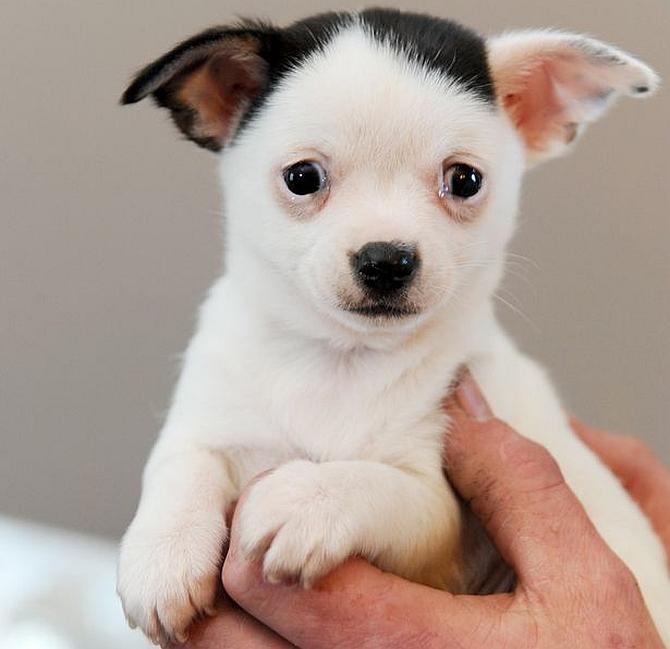 A puppy has been dubbed the canine doppelganger of German dictator Adolf Hitler after he was born with starkly similar markings.
The tiny chihuahua -- aptly named Adolf -- has a black spot underneath his nose and patches which make him look like he has a side parting. His owner Claire Walsh, 35, was stunned when she spotted the resemblance from her litter of five puppies.
Claire is now looking for new homes for Adolf and his siblings.
---
That's how hair looks at MINUS 30 degrees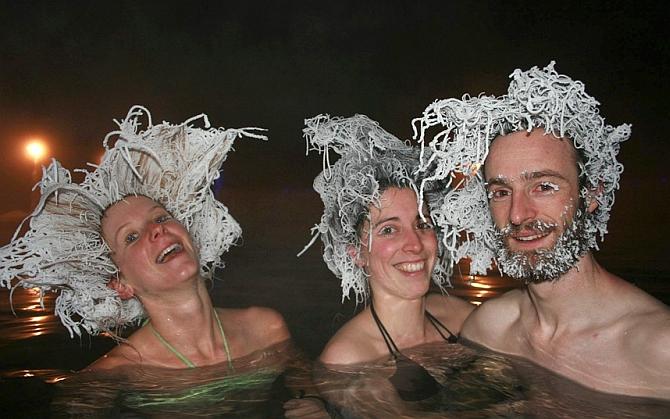 Every February, the Takhini Hot Springs in Canada hosts a hair freezing contest. It's simple. All people have to do to participate is enter the hot springs and freeze their hair.
The bathers sit in water at 40 degrees centigrade, but it is minus 30 above water. The result is there to see.
---
Drunk German drives his car on train tracks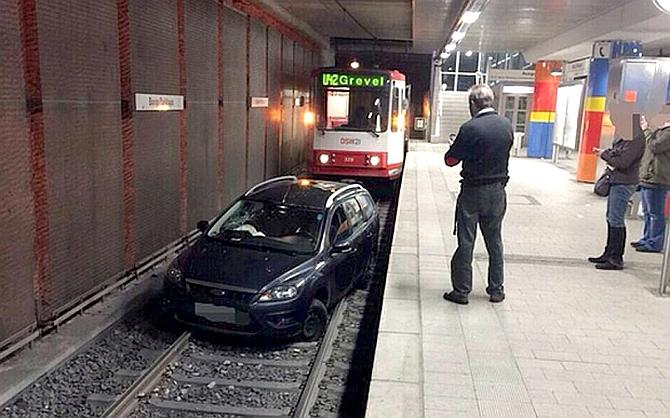 A drunk German driver followed a train into an underground tunnel and drove on the tracks to a subway station.
The 31-year-old man, an off-duty soldier, said he had been drinking at a nightclub before he drove his Ford Focus onto some railroad tracks and followed a U-Bahn commuter train underground to the Barop Parkhaus station in Dortmund.
The man drove about 2,600 yards on the track, officials said, adding that the rescue crew ended up pushing the car out of the station by hand.
---
Man sues Apple after iPhone 5C expoldes in his trousers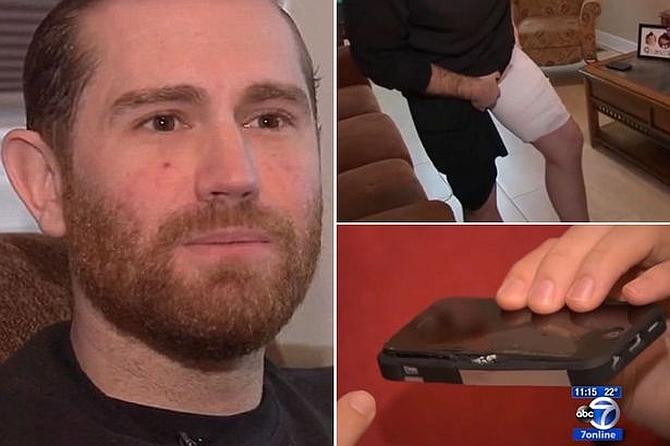 A New York man whose iPhone 5C exploded during his cousin's wake was left with third-degree burns.
Erik Johnson told Mirror.co.uk that he was bending over to get his keys when he heard a popping noise before his trousers started to burn.
Photos show how the extreme temperature even melted the screen and fused the plastic of the phone with its metal case.
Johnson is now suing Apple, which has refused to comment about the incident.
---
You have never seen this happen!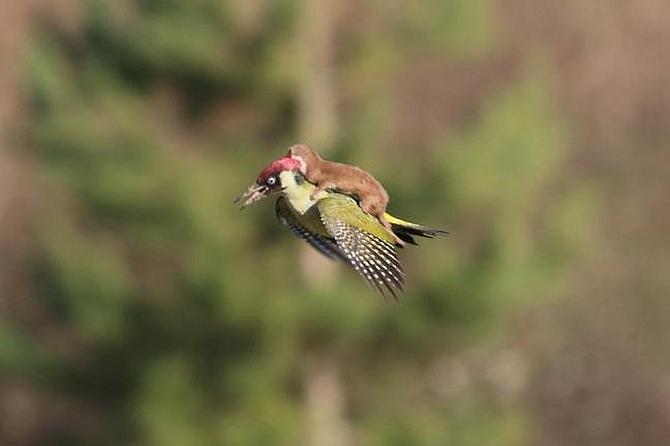 A British photographer captured this rare photo of a small weasel appearing to ride on a woodpecker, but he said the mammal was actually attacking the bird.
Martin Le-May's picture was posted to Twitterand was retweeted thousands of times. Le-May said he was surprised by the reaction to his picture.
The picture has inspired numerous tribute images, including one that Photoshopped a shirtless Russian President Vladimir Putin riding atop the weasel as it rode on the woodpecker.
---
Mt Everest is covered in human poop, and that's a problem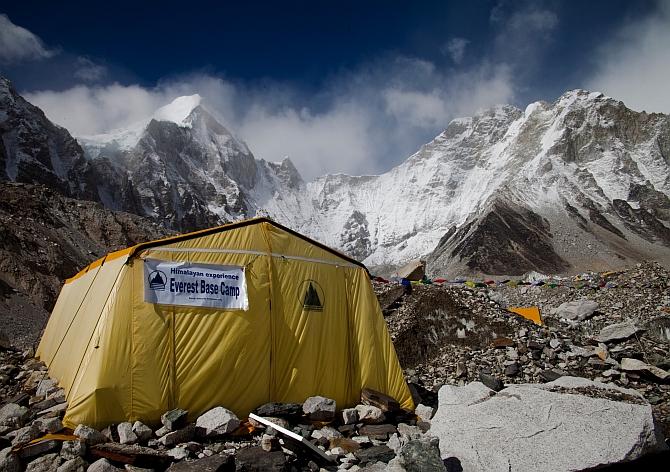 Human waste left by climbers on Mount Everest has become a problem that is causing pollution and threatening to spread disease on the world's highest peak, the chief of Nepal's mountaineering association has said.
The more than 700 climbers and guides who spend nearly two months on Everest's slopes each climbing season leave large amounts of faeces and urine, and the issue has not been addressed, Ang Tshering told reporters.
He said Nepal's government needs to get the climbers to dispose of the waste properly so the mountain remains pristine.
---
Bill Clinton portrait has secret Lewinsky reference?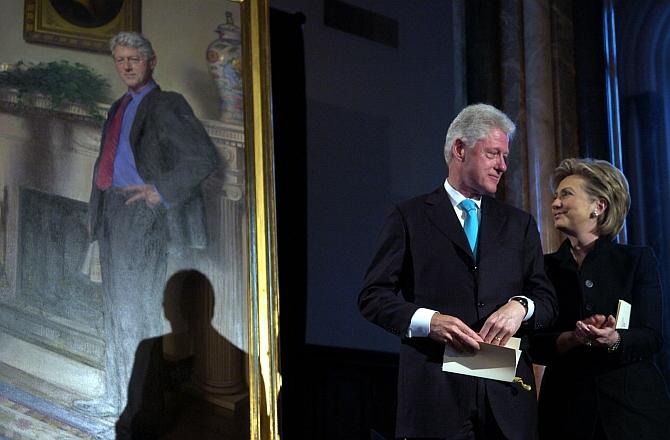 Nine years after it was painted, a Pennsylvania artist says he added a secret reference to the Monica Lewinsky scandal in a portrait of former President Bill Clinton.
Painter Nelson Shanks told the Philadelphia Daily News, "If you look at the left-hand side of it, there's a mantle in the Oval Office, and I put a shadow coming into the painting and it does two things. It actually literally represents a shadow from a blue dress that I had on a mannequin, that I had there while I was painting it, but not when he was there. It is also a bit of a metaphor in that it represents a shadow on the office he held, or on him," he said.
A USA Today photo from 2006 showing Shanks painting the piece appears to show a blue dress on a stand directly in front of the portrait scene.
"The Clintons hate the portrait," Shanks claimed, adding, "The reality is he (Bill) is probably the most famous liar of all time."