This one isn't for the faint-hearted!
Adrenaline junkies are flocking to Crocosaurus Cove in Darwin City, Australia, to dive with crocodiles. However these are no ordinary predators; they're 16-foot long terrifying beasts!
And judging by these photos, we think we'll be staying on land -- but would you dare to swim with the crocs?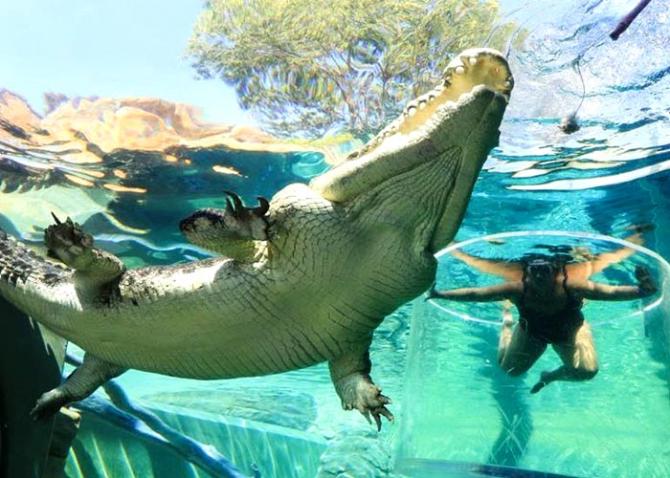 Crocosaurus Cove is renowned for its terrifying 'Cave of Death' where visitors can go diving with giant crocodiles. It's the only crocodile dive in Australia.
All photographs: @crocosauruscove/Instagram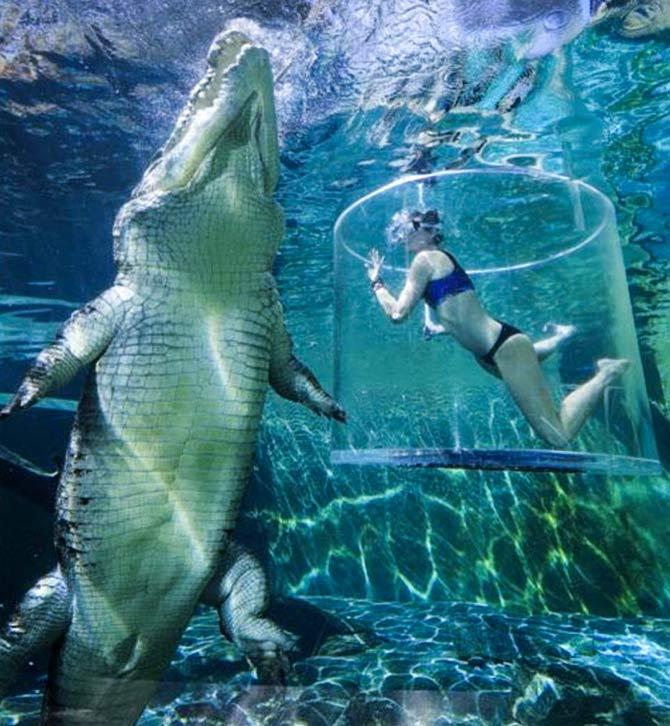 The thrill-seekers are placed in an aquatic enclosure -- of thin plastic -- and then lowered into the croc-infested waters.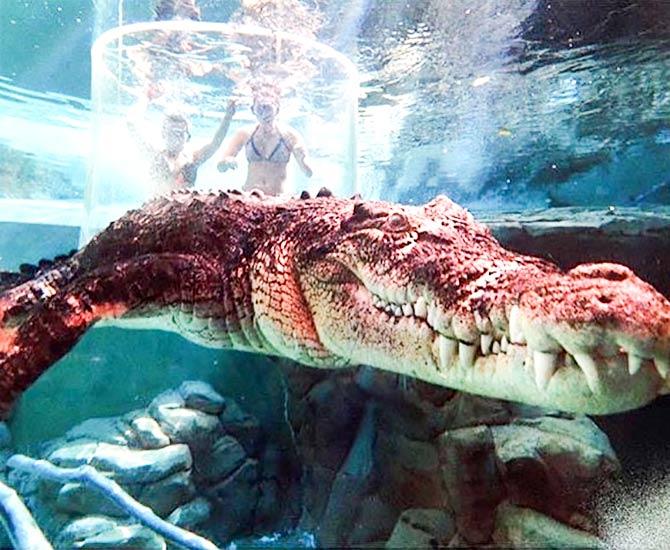 Tourists have to shell out £103 (Rs 8,695) for the thrills of being surrounded by the 16-foot-long reptiles.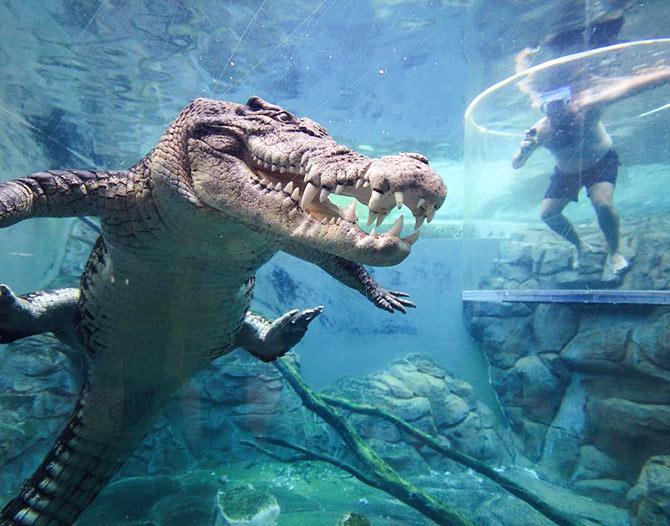 The Saltwater crocodile's teeth can be as long as four inches and the reptiles are considered one of the most dangerous to humans. The reptiles are found across the north of Australia and are also native to India and other areas of south-east Asia.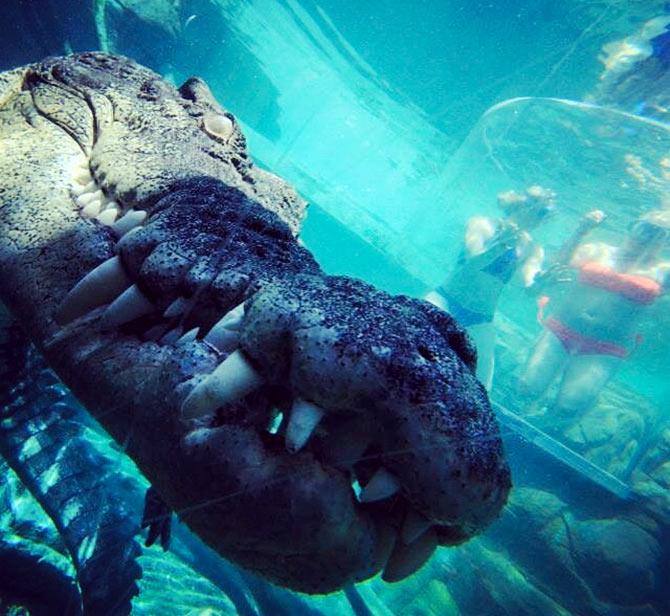 The Crocosaurus Cove owns seven crocodiles, including a breeding pair named William and Kate. The other reptiles at the cove boast more fearsome names, such as Chopper and Axel.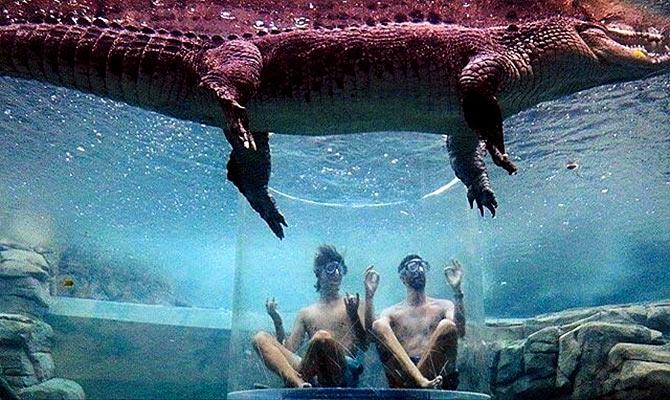 When you see a 16-foot crocodile, relax and mediate! The park, perfect for adrenaline junkies, has been open since 2011.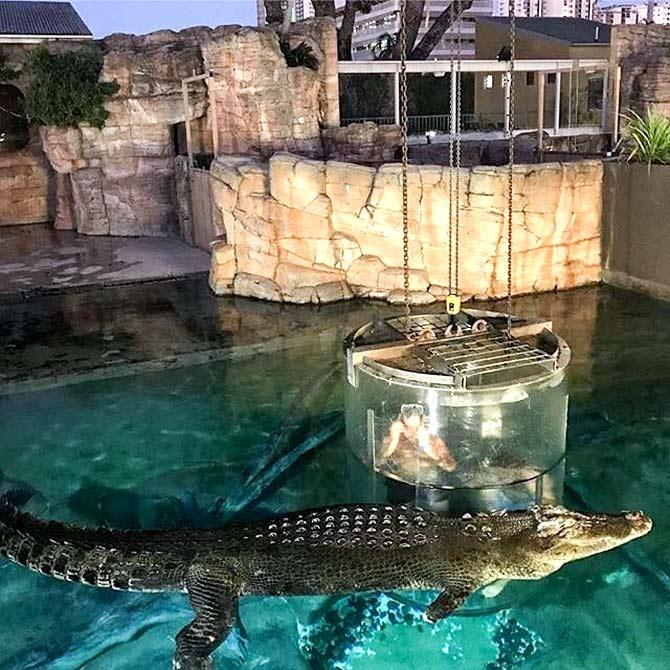 The terrifying predators can weigh as much as 900 kg.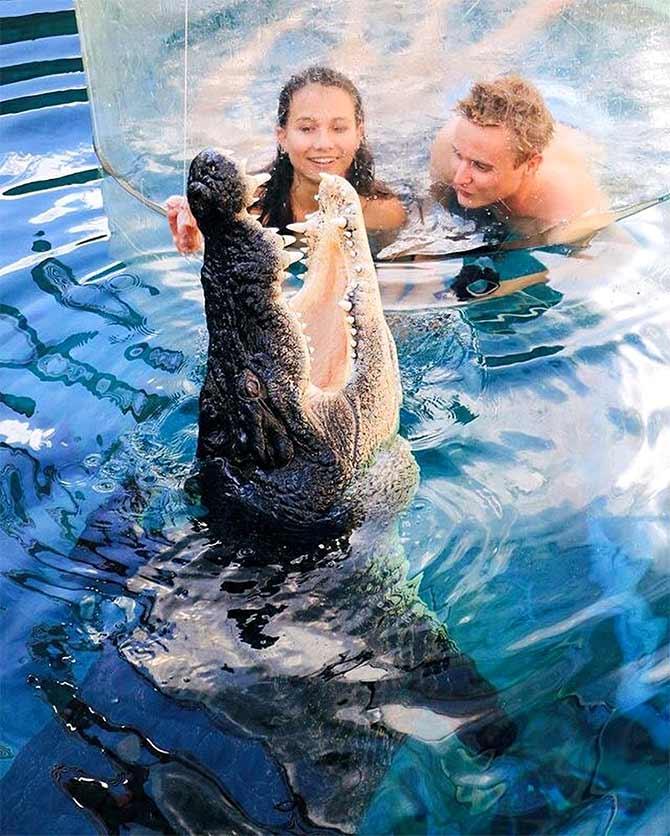 The crocodile is fed chunks of meat in front of the tourists showcasing its incredibly powerful jaws.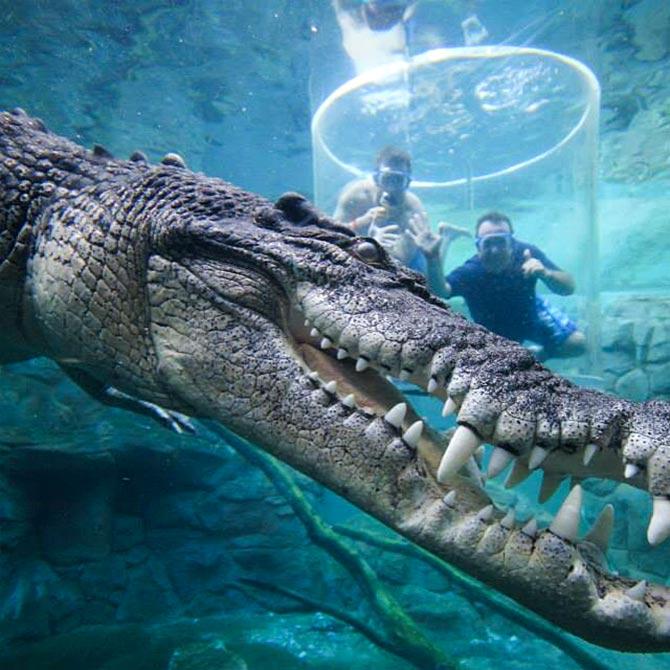 A tourist said he didn't expect it to be that close and intense so he wasn't that nervous -- until being plunged underwater.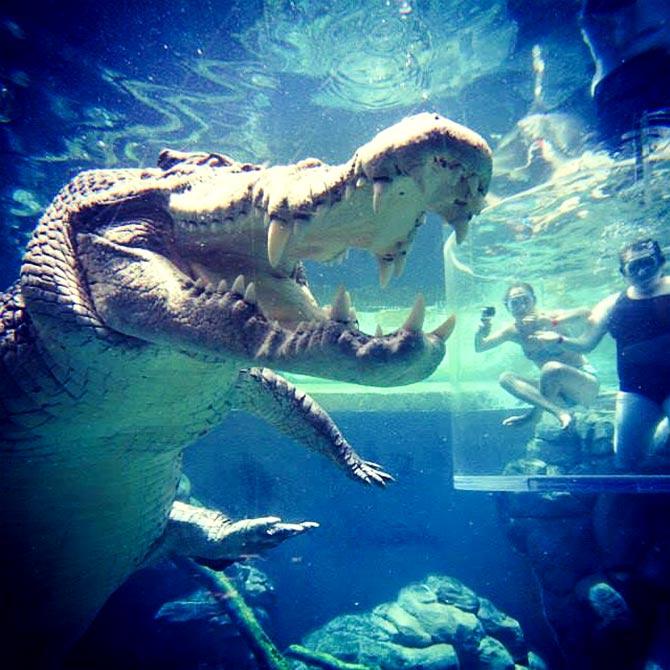 It's not for the faint-hearted; you're literally just inches away from its horrifyingly sharp teeth.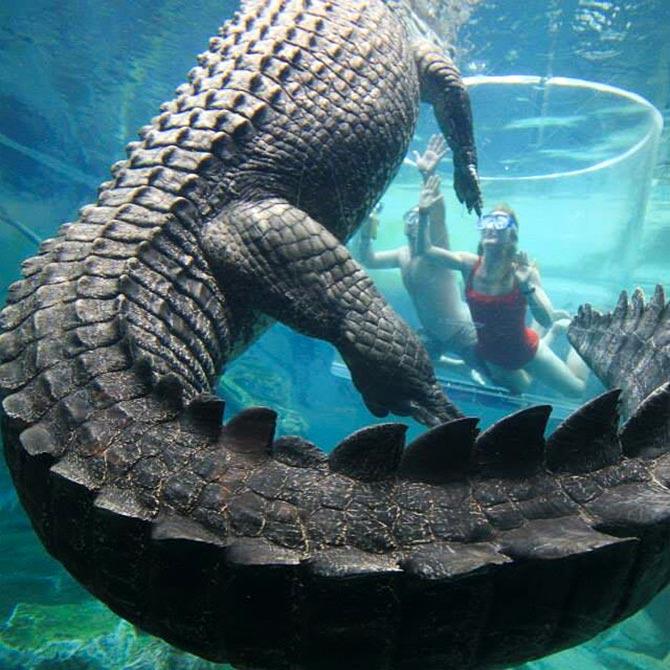 It's a very popular attraction and during peak season from May to August, it can get fully booked up 3-5 days in advance.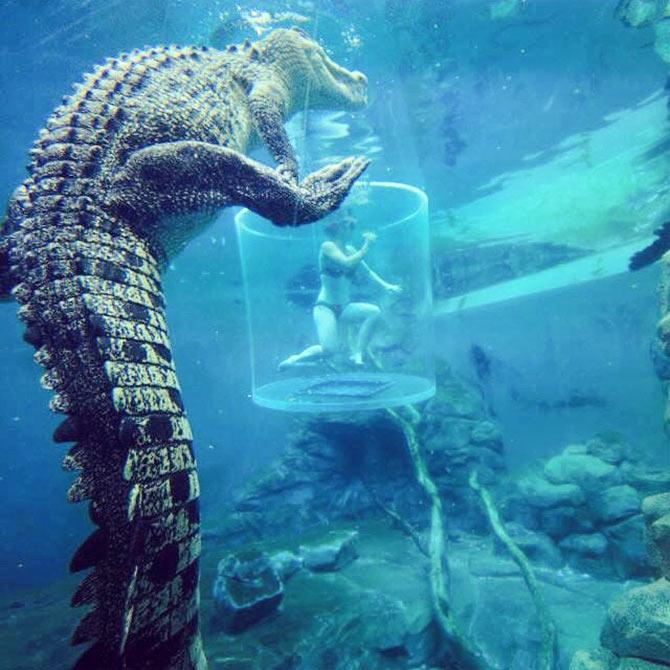 Participants are required to sign an indemnity release before they take to the waters - and undergo a full 20 minute safety briefing.