He's known for his love of cycling and has often been photographed cycling on the streets of Mumbai.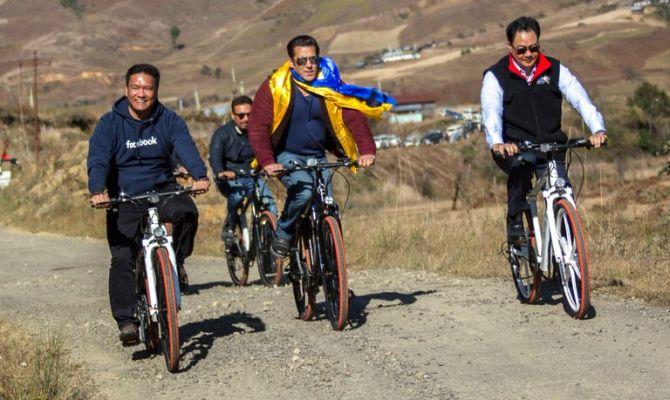 However, Salman Khan took his love for cycling to Menchuka, close to the China border in Arunachal Pradesh and pedalled along with Arunachal Pradesh Chief Minister Pema Khandu and Union minister of State for Home Affairs Kiren Rijiju.
The Bollywood superstar was in the hilly state of Arunachal for the 6th edition of Adventure at Menchuka.
Admiring Arunachal's natural beauty, the actor promised to shoot his upcoming film in the state.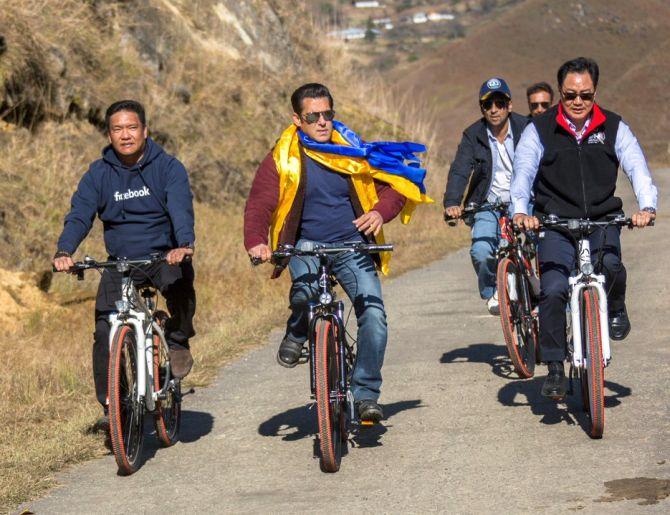 Welcoming Khan, Khandu thanked him for his contribution in promoting tourism in the state.
Khandu said the strength of Arunachal lay in its diversity offering great many unexplored natural paradise and cultures.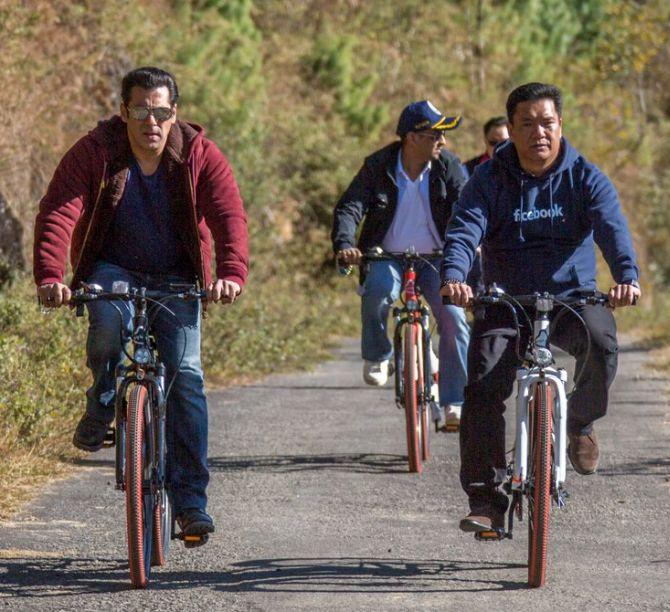 He said the state government has recently signed memorandum of understanding with 17 private investors and majority of them are related to the tourism sector.
WATCH: Cycling in the Arunachal hills
About hundred bikers from 10 countries including the United States, Portugal, Canada, Germany, the United Kingdom, Nepal and Bhutan took part in the Dalmia MTB (Mountain Terrain Biking) Arunachal Mountain Bicycle race that would cover a distance of 650 km.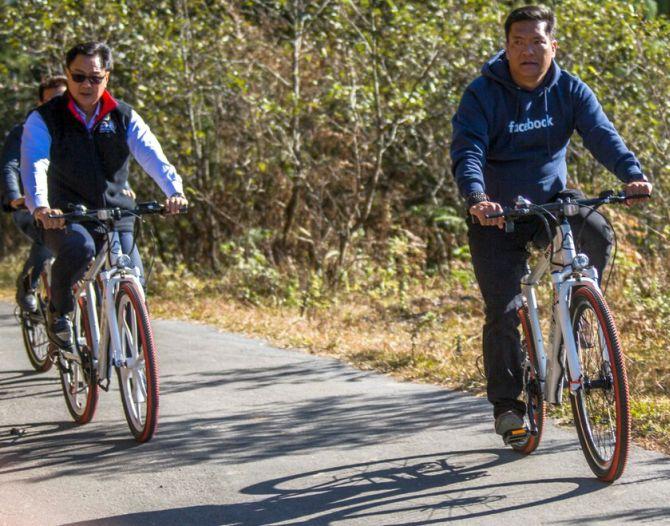 The Bollywood superstar took part in the 10 km bicycle ride from Darjeeling to Mechuka along with the chief minister and Union Minister of State for Home Rijiju culminating at the festival ground.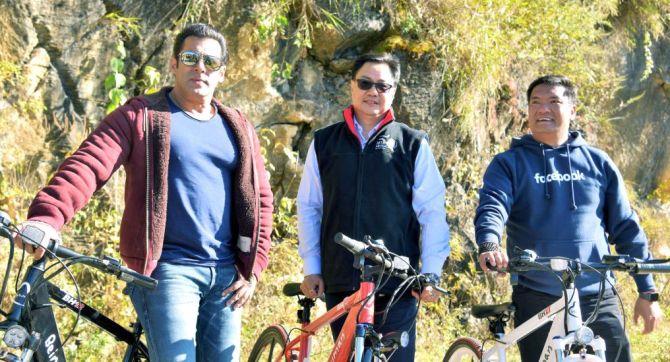 -- With inputs from Agencies
All photographs: @KirenRijiju/Twitter