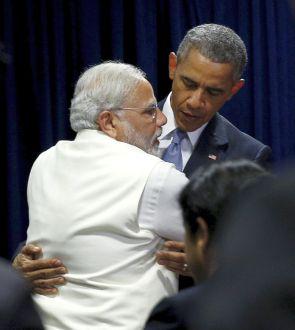 As Narendra Modi prepares for his first meeting with United States President Donald Trump, we can't help but wonder. Will the prime minister go in for a hug or will 'The Donald' opt for one his 'famous' handshakes?
For those in the dark, both the world leaders have acquired a reputation for their greetings with other world leaders.
While Modi opts to go the informal and brotherly way with hugs, Trump seems quite intimidating with his weird handshakes.
Let's take a look at the two.
---
TRUMP
---
>> Trump & Abe: The handshake that just won't loosen!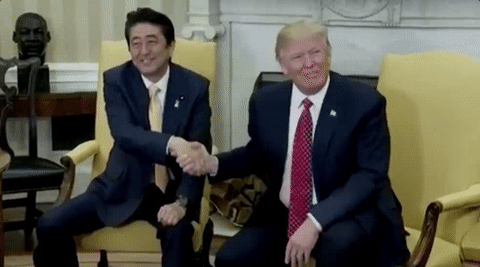 Remember the time Trump met Japanese Prime Minister Shinzo Abe and the two shared a handshake for 19 seconds. After the handshake, it seemed Abe was more than happy to have been let go off and his reactions quickly went viral!
>> Trump & Macron: The handshake that went on forever!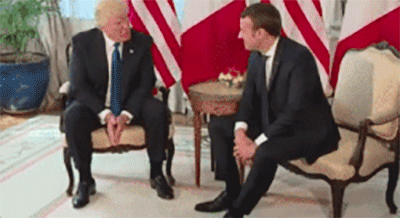 Ahead of the NATO summit, Trump and newly-elected French president Emmanuel Macron sat down for a talk and a handshake. And what a handshake it was! They shook hands for an extended period of time. Each president gripped the other's hand with considerable intensity, their knuckles turning white and their jaws clenching and faces tightening.
If that isn't awkward, we don't know what is.
>> No handshake for Merkel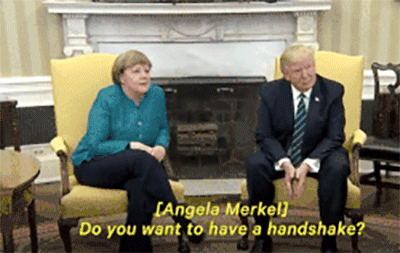 But Trump's handshake with Macron wasn't his worst. The US president snubbed German Chancellor Angela Merkel when he seemed to either not hear or ignore her request for a handshake in front of press members at the White House.
---
MODI
---
Prime Minister Narendra Modi is know for hugging it out. In his first two years of office, during his foreign travels, much was said about his hugs with various world leaders, including his 'BFF' Barack Obama.
>> The Titanic Hug!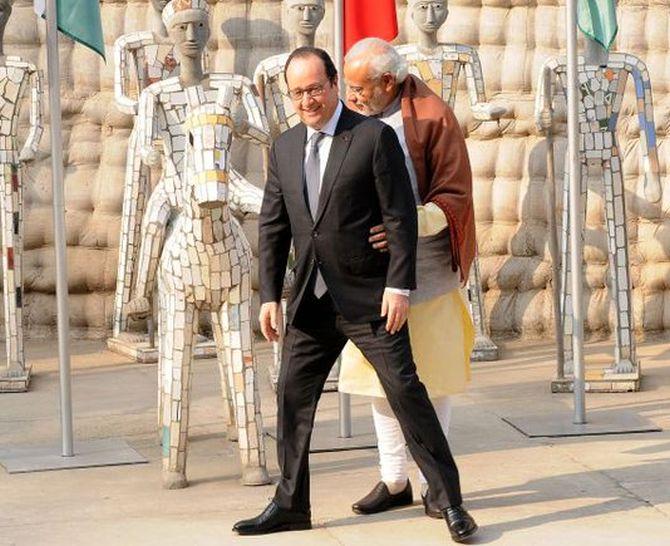 Taking his cue from the James Cameron directed movie, Prime Minister Modi hugged then French President Francois Hollande from the back, much to the amusement of Twitterati.
>> Frenemies hug too!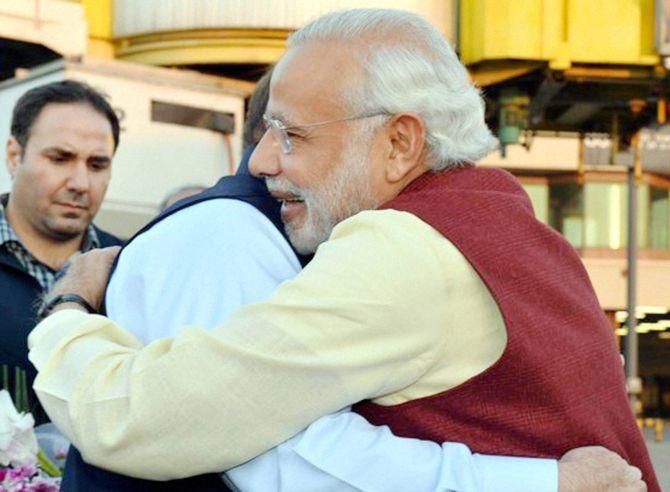 In December 2015, PM Modi dropped in on Pakistan's Nawaz Sharif to wish him for his birthday. Can there be a better birthday gift than a bear hug from a neighbour!
>> The 'Bro' Hug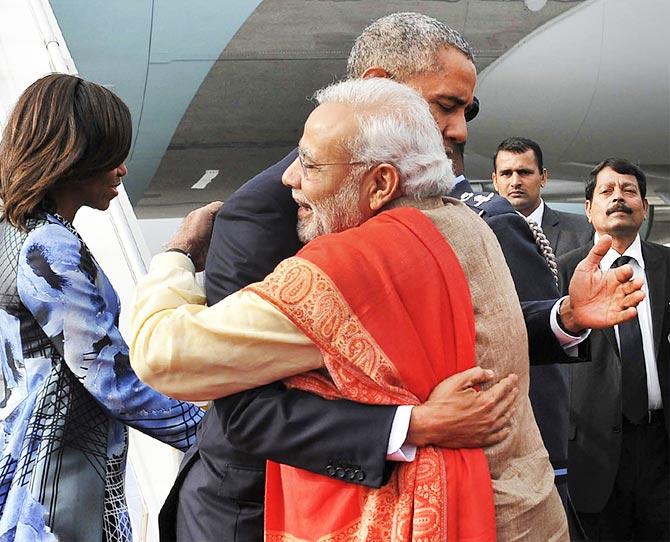 Former US president Barack Obama was his pal, his bro and Modi made that very clear! Modi just couldn't get enough of Obama and to be honest, we miss their hugs too.