The Supreme Court of India struck down Section 66A of the IT Act on Tuesday, deeming it 'unconstitutional'.
Section 66A prescribed the punishment for sending 'offensive' messages through computers or any other communication device such as a mobile phone or a tablet, and a conviction could fetch a maximum of three years in jail.
In light of the end of this draconian section, Rediff.com looks back at some of the cases in which the act was used to muzzle opinion.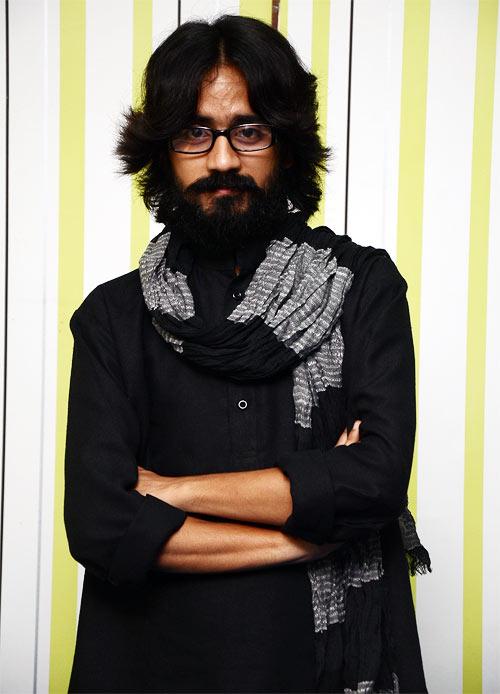 Aseem Trivedi was arrested for drawing cartoons that mocked Parliament.
Cartoonist: Free speech campaigner Trivedi was arrested by the Mumbai police for displaying cartoons on his website and Facebook page that mocked Parliament and corruption in high places. The caricatures were shared on other social media forums.
Trivedi's cartoons purportedly depicted Parliament as a giant commode and showed the national emblem with wolves instead of lions.
Apart from Section 66(A) of the IT Act, he was charged with sedition under Section 124 A of the Indian Penal Code, and the Prevention of Insults to National Honour Act.
Azam Khan got a student arrested for 'insulting' him.
A student: A student named Gulrez 'Vikky' Khan from Bareilly was arrested on on a complaint lodged with the police by Azam Khan's PRO Fasahat Ali Khan Shanu.
A crime branch team nabbed Gulrez from his residence and he was produced before a judicial magistrate who sent him to 14-day remand.
Vikky was kept in the lock-up at Ganj Kotwali police station and was booked under Section 66A of the Information Technology Act, Sections 153A (promoting enmity between different groups on grounds of religion, race, etc), 504 (intentional insult with intent to provoke breach of peace) and 505 (public mischief) of the IPC. Initial reports quoted the police as saying that the boy would be produced before the minister.
On Thursday (March 19), the court granted bail to him on two bail bonds worth Rs 20,000 each, and he was asked to cooperate with the police during investigation and not leave the city pending the investigation.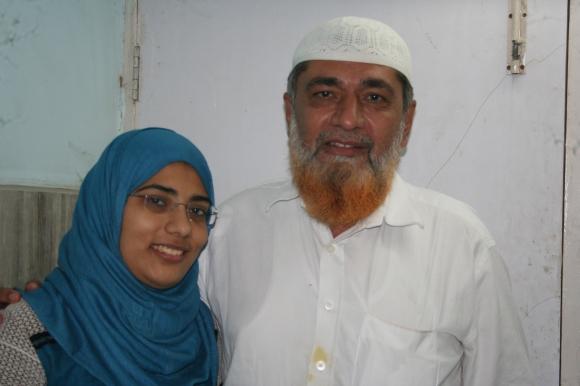 Shaheen Dhada was arrested for commenting against the shutdown of Mumbai following Bal Thackeray's death.
Two girls: Shaheen Dhada and Rinu Shrinivasan -- were arrested in Palghar in Maharashtra after one of them posted a comment against the shutdown in Mumbai following Shiv Sena leader Bal Thackeray's death in 2012 and the other 'liked' it.
After her arrest, vandals damaged Shaheen's uncle's hospital, despite her removing the post and having apologised for the post.
Professor Mahapatra was jailed for a cartoon against Mamata Banerjee.
Professor: Jadavpur University professor Ambikesh Mahapatra was jailed for his cartoon based on Satyajit Ray's move Sonar Kella. The cartoon allegedly showed West Bengal Chief Minister Mamata Banerjee and Railway Minister Mukul Roy discussing how to get rid of Trinamool Congress member Dinesh Trivedi.
Mahapatra was arrested for allegedly spreading 'anti-Mamata' cartoons via the internet and was booked for defaming the chief minister. Section 66 of the IT Act and Section 500 of the IPC were used to book him.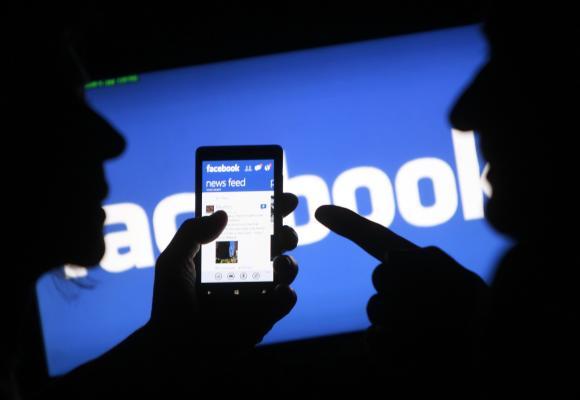 Dr Nutan Thakur and her husband filed a case against social networking giant Facebook for allowing posts against religious figures, gods and Mahatma Gandhi.
Facebook: Dr Nutan Thakur, social activist and secretary, IRDS, filed a petition in Lucknow bench of the Allahabad high court against Facebook and those creating accounts on the social networking site to post abusive remarks against Hindu gods, Muslims and Mahatma Gandhi.
Nutan had lodged an FIR under sections 153A, 153B, 290, 504, 506 of the IPC and section 66A of the IT Act 2000 in Meerut against Facebook and others who had used abusive language against Hindu gods and goddesses and Muslim religious sentiments in a Facebook group with a vulgar title.
Similarly, her husband Amitabh had lodged an FIR under sections 153A, 153B, 290, 504, 506 of the IPC and section 66A of the IT Act on January 24, 2011, in Lucknow against Facebook and others for criminally abusive languages against Mahatma Gandhi in a Facebook group titled 'I hate Gandhi'.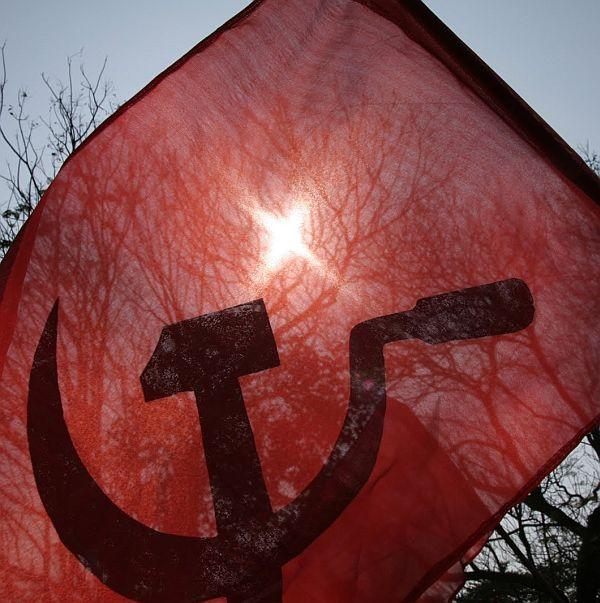 CPI-M worked Rajeesh Kumar was arrested in Kerala for a Facebook post against PM Modi.
Political worker: The police arrested Communist Party of India-Marxist worker Rajeesh Kumar for posting "abusive" comments and photos on Facebook about Prime Minister Narendra Modi.
The police said in one of the posts, Modi was depicted with an imprint of a shoe on his face. They claimed the posts had abusive comments against Modi and a comment in one post could have sparked communal tensions.
The case was registered against Rajeesh at Anchal police limits in Kollam district after he had posted three abusive posts on Facebook.
An RSS worker had complained against Rajeesh who was charged with sections 66 (a) and 67 of the IT Act and IPC's Section 153.
Goa-based professional Devu Chodankar was booked for a Facebook post against PM Modi.
Professional: In 2014, a 31-year-old shipping professional Devu Chodankar was booked for a Facebook post on Prime Minister-elect Narendra Modi in which he said that would start a holocaust in India.
Chodankar had written on a Facebook forum on Goa+, a popular forum with over 47,000 members, that if elected to power, Modi would unleash a 'holocaust'.
He deleted his post subsequently. Chodankar later apologised for his choice of words but stood by the sum of his argument, calling it his crusade against the "tyranny of fascists".
Ravi Srinivasan was arrested for tweeting about the monetary assets of P Chidambaram's son.
Businessman: Puducherry businessman Ravi Srinivasan had, in 2012, tweeted about the assets of Karti Chidambaram, son of former Finance Minister P Chidambaram.
Srinivasan was arrested by the Puducherry police from his house after being charged under Section 66-A of the IT Act, based on a complaint filed by Karti. He was later released on bail.