You shouldn't be mistaken if you think this is Holland! This is Srinagar's beautiful tulip garden, the largest in Asia.
So, immerse yourself in the colours and charm of Srinagar.
Text: Mukhtar Ahmad. Photographs: Umar Ganie/Rediff.com, S Irfan/PTI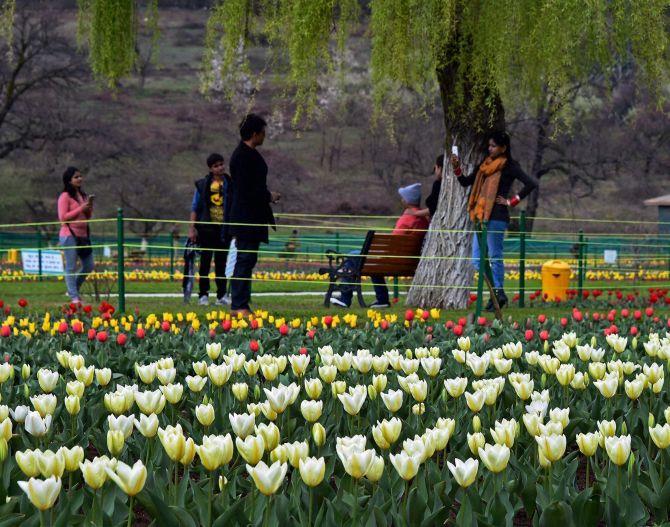 Set in the shadow of a snow-capped Zarbarwan hills and close to the shores of Kashmir's DalLake, Asia's largest tulip garden opened to the public on Tuesday, a week ahead of the scheduled opening.
The Indira Gandhi Memorial Tulip Garden, named after India's first female prime minister, displayed rows of bulbous tulips on the sprawling terraced garden.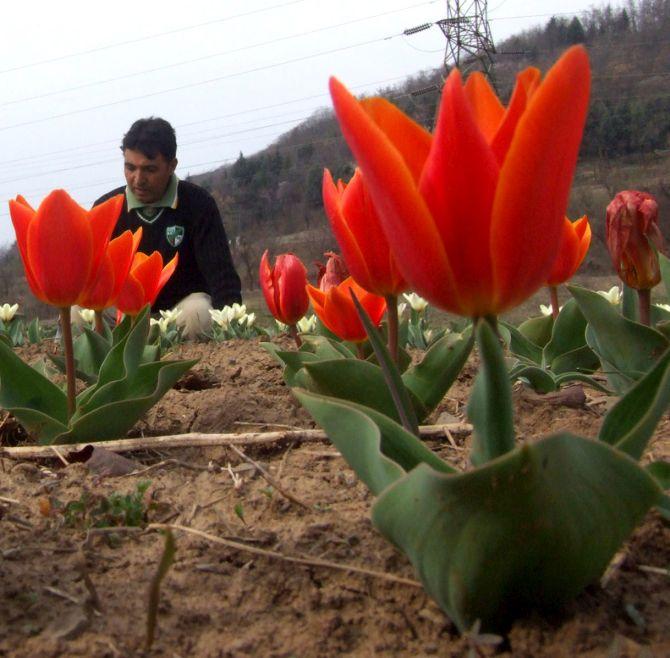 This year, climatic conditions have been favourable to tulips, leading to early bloom.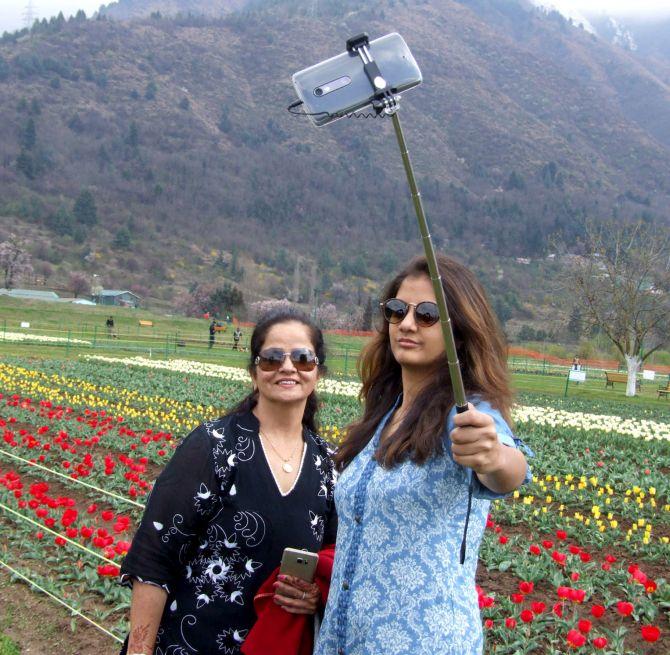 "We opened the garden, the largest tulip garden in Asia, early this year as 40 per cent of the tulips are already in bloom. The garden is a major attraction in spring. It will help to extend the spring tourist arrivals in the valley," Talat Parvez, director floriculture Kashmir said.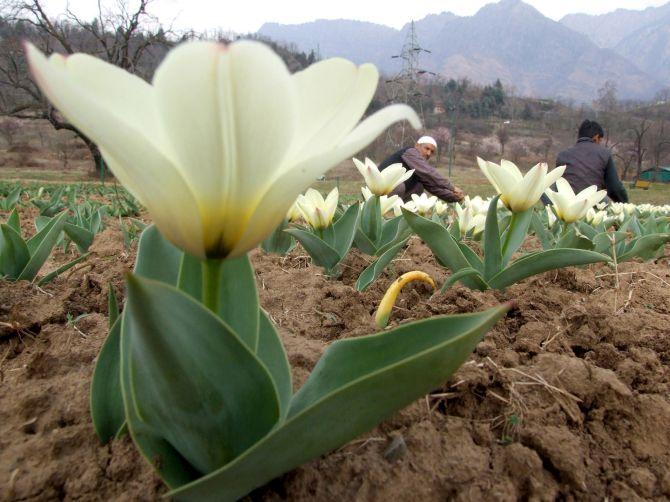 A senior officer of the state floriculture department said that this year over a million tulips were planted in the garden spread over 15 acres of land. "We planted the tulips in late October and early November last year," said Imran Ahmad, officer in charge of the garden.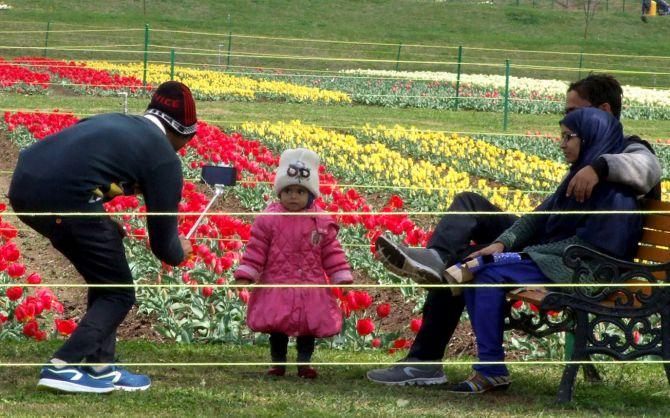 Situated at an altitude of 5,600 feet, the Tulip Garden, curated by former Chief Minister Ghulam Nabi Azad at the foothills of Zabarwan in Srinagar, came as a shot in the arm for the Tourism Department in 2008.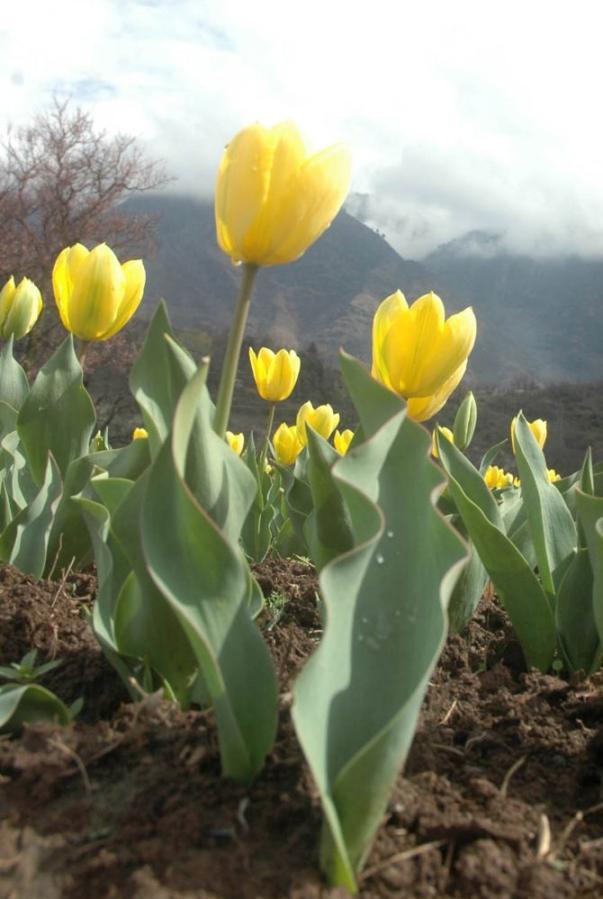 "Because of the early bloom we expect greater tourist footfalls in the garden. We had a satisfactory tourist response to the garden in earlier years -- beginning 2008 when the garden was laid out," added an official.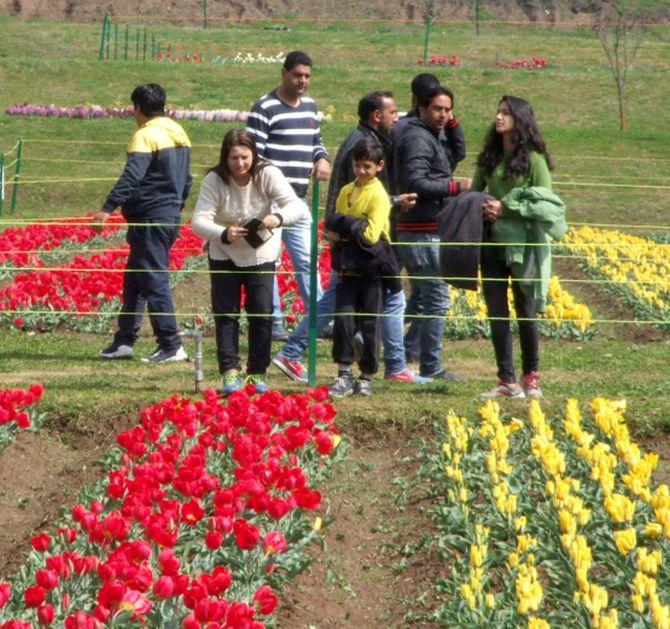 With its origin in Persia, the tulip has travelled a long way to add colour and charm to the Valley. Kashmir's tulip garden, compared to Holland's Keukenhof, hosts more than 70 varieties of different colours, which bloom in the last week of March. The blooming extends till May.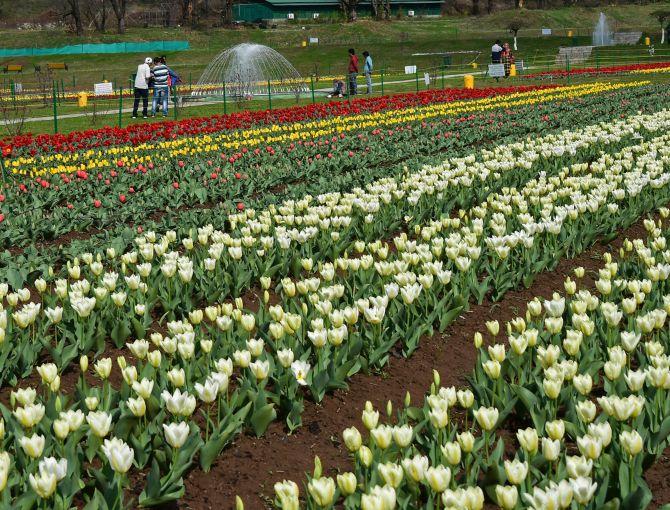 Last year, despite rumours of floods, around 1.2 lakh tourists visited the garden during the blooming season. The footfall was around 1.6 lakh in 2014.