Far-right candidate Jair Bolsonaro has won a sweeping victory in Brazil's presidential election.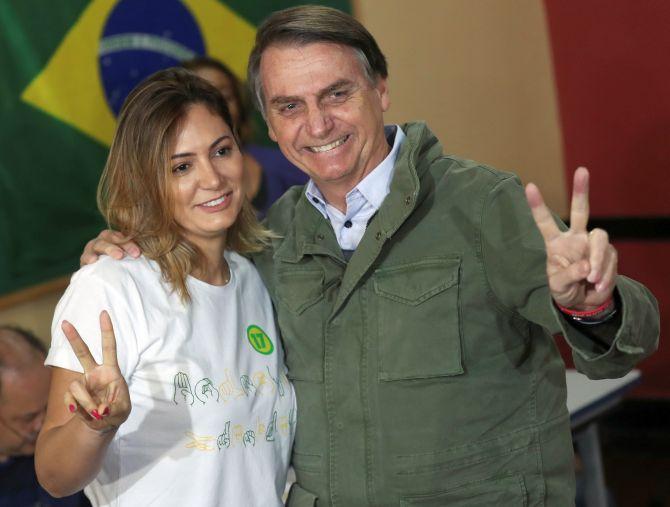 With almost all of the votes counted, Bolsonaro has 55 per cent of the votes against 45 per cent for Fernando Haddad from the left-wing Workers' Party.
Bolsonaro's victory against Fernando Haddad, a leftist ex-Sao Paulo mayor, caps one of the most polarising and violent political campaigns in Brazil's history.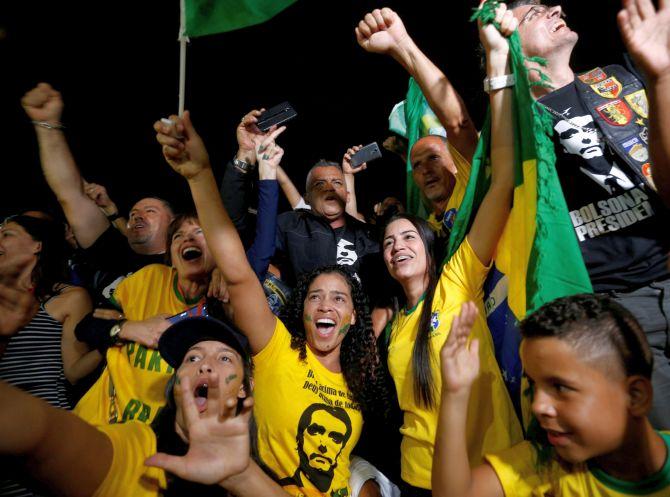 In his victory speech, Jair Bolsonaro said his government would be a "defender of democracy and the constitution".
He added: "This is not the promise of a party, nor the word of a man. It is an oath before God."
He went on to tell his cheering supporters: "The commitment I assumed with the Brazilian people was to create a decent government, committed to the country and the people. And I guarantee you that I will.
"We will change Brazil's destiny together."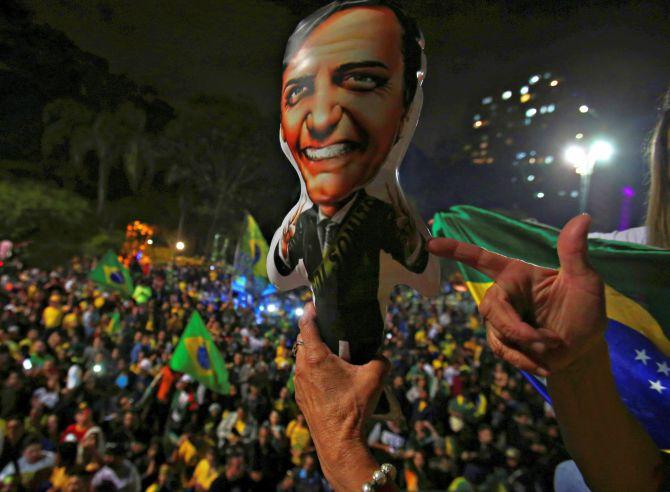 Bolsonaro, who has been compared to United States President Donald Trump has stirred controversy by making misogynistic, racist and homophobic remarks.
He once told a congresswoman that she did not deserve to be raped because she was "very ugly," Brazil's TV Globo reported.
He also said publicly he'd prefer to see his son "die in an accident" than a member of his family be homosexual.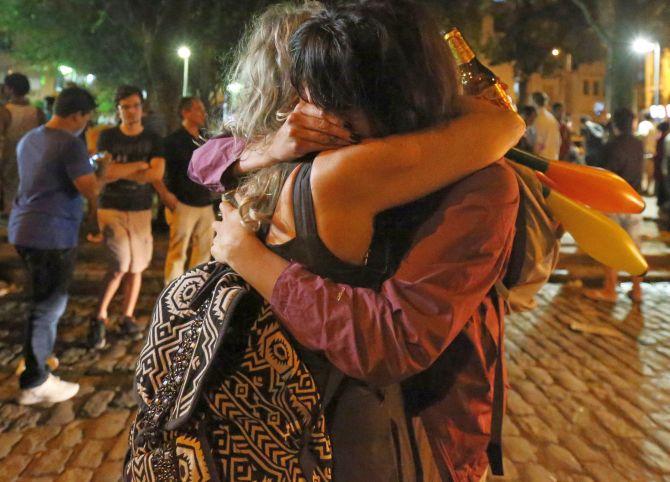 Many Brazilians are concerned that Bolsonaro, an admirer of Brazil's 1964-1985 military dictatorship and a defender of its use of torture on leftist opponents, will trample on human rights, curtail civil liberties and muzzle freedom of speech.
Bolsonaro takes office on 1 January 2019. The 63-year-old seven-term congressman has vowed to crack down on crime in Brazil's cities and farm belt by granting police more autonomy to shoot at armed criminals. He also wants to let more Brazilians buy weapons to fight crime - a major demand by one of his biggest backers, the powerful farm lobby.