Rising to the grave environmental challenge posed by rampant use of plastics, states of Tamil Nadu, Nagaland, Maharashtra and Jharkhand on Tuesday announced that they are set to become plastic-free, while Uttarakhand banned the use of polythene from July 31.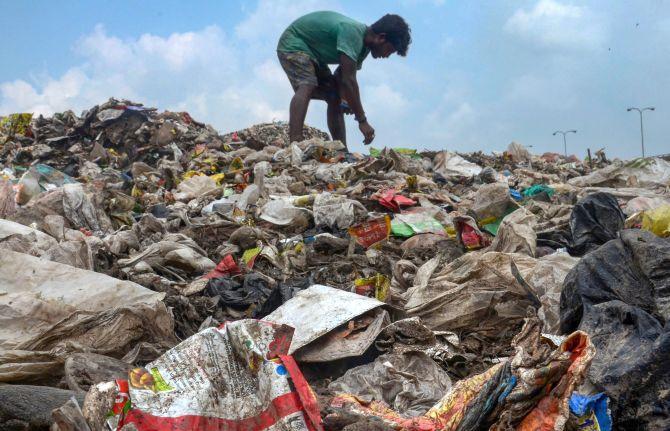 The state governments expressed their resolve to end the menace as India played global host to 2018 World Environment Day celebrations with the theme "Beat Plastic Pollution".
Tamil Nadu Chief Minister K Palaniswami's told the state assembly that his government would ban the use of plastic items, including non-biodegradable carry bags, from January 2019 to "gift a plastic-free" state to future generations.
"Considering the damage caused by plastic, and to ensure this is not left behind for future generations, the Amma government has decided to ban non-biodegradable plastic covers, plates, cups, water packets, straws and bags," he said.
However, plastic sachets used to pack milk, curd and oil, besides those used to wrap medical products, would be exempted from the ban, Palaniswami said in Chennai.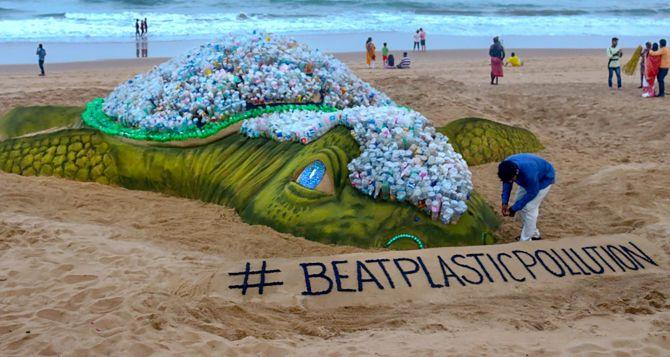 Chief Minister Raghubar Das announced that Jharkhand would become a plastic-free state by June 5 next year,
"By June 5, 2019, Jharkhand will be plastic free. I appeal to 3.25 crore people of Jharkhand to free Jharkhand from plastic---from office to house to bazaar to village, plastic should not be seen," Das said while addressing a programme on the World Environment Day.
Nagaland Chief Minister Neiphiu Rio set the December deadline to "free the state of plastic waste".
"Plastic bags choke drains and gutters, causing them to overflow. Burning plastic also results in release of toxic gases," Rio said, adding that people need to take measures to end the menace.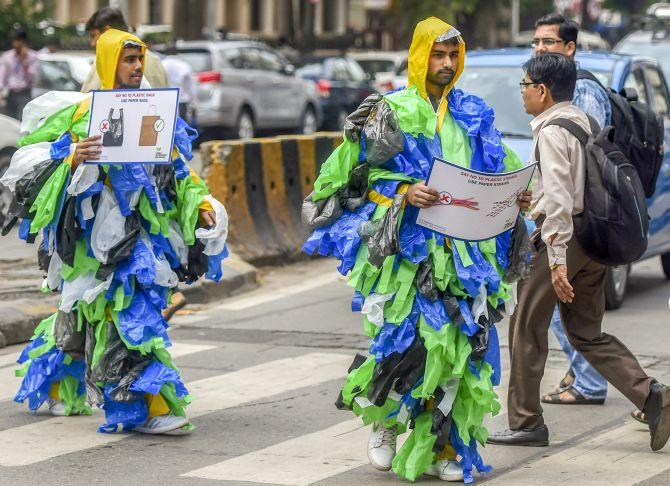 Maharashtra Environment Minister Ramdas Kadam said the state will be totally free of plastic in the next one year.
On March 23, the Bharatiya Janata Party-led government imposed a ban on a slew of plastic products in the state. It had issued a notification, banning manufacture, use, sale, distribution and storage of plastic materials such as one-time-use bags.
"I will not let people die of cancer, animals suffer nor let the environment be degraded further. Maharashtra will be 100 per cent plastic-free in one year," Kadam said.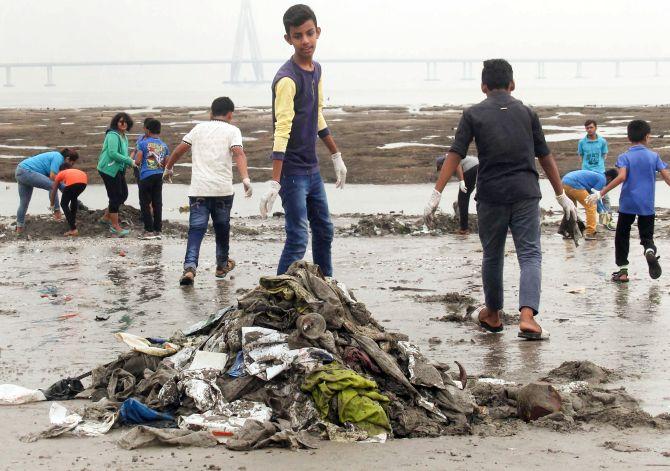 In Uttarakhand, Chief Minister Trivendra Singh Rawat said polythene will be banned in the state from July 31.
One week before the ban, a mass awareness campaign on environmental damage caused by polythene, would be undertaken in the entire state, he said.
Rawat said environment conservation is a collective responsibility and everyone will have to make their contribution to Prime Minister Narendra Modi's call for building a plastic free India.
West Bengal Chief Minister Mamata Banerjee urged people to curb plastic pollution on the occasion of World Environment Day.
"Today is World Environment Day. Following this year's theme, let us pledge to beat plastic pollution. Let us pledge to make every day #WorldEnvironmentDay," the CM tweeted on Tuesday morning.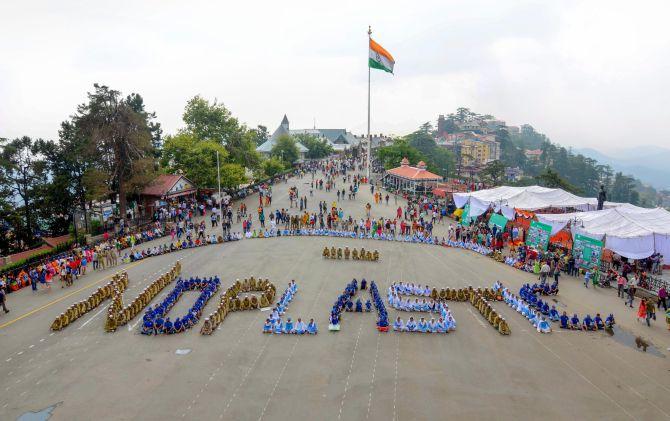 The Railways too joined in the green initiatives, saying passengers travelling on some premium trains will be served meals from today on eco-friendly, disposable plates made of bagasse, instead of those made of polymer.
Sikkim became the first state in 1998 to ban disposable plastic bags. In 2016, it banned the use of packaged drinking water in government offices and government events and use of Styrofoam and thermocol disposable plates in the entire state.
The Haryana government too has now decided to ban single-use plastic water bottles in all government offices in the state.
Across the country, NGOs, educational institutions and government departments held green rallies to raise awareness on plastic pollution.