While many cycled to work on Tuesday, it clearly wasn't enough make Gurgaon 'car free'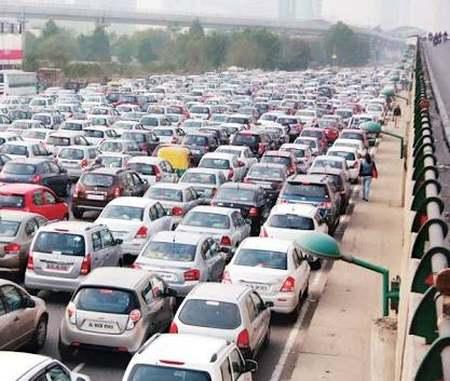 Bumper-to-bumper traffic was seen on many roads in Gurgaon on Tuesday. Photograph: @Nevil_GT/Twitter

In a bid to free roads from congestion and encourage people to use alternate modes of transportation, Gurgaon on Tuesday flagged of 'Car Free Day'.

The initiative that is being implemented on the occasion of World Car Free Day, observed every year on September 22 will be enforced every Tuesday from 7 am to 7 pm.
In order to make the campaign more concentrated, four major IT corridors that have the heaviest traffic flow in the city have been identified -- DLF Cyber City, Cyber Park area, Golf Course Road and Electronic City.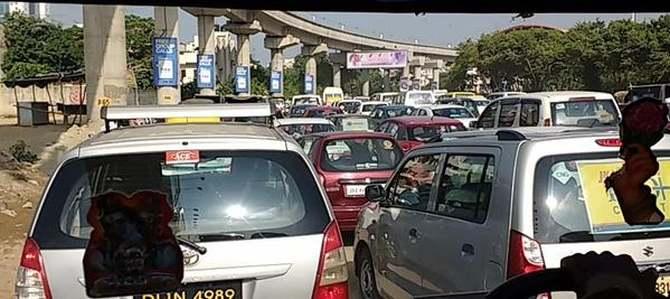 It's neither a car free day nor is there a break from traffic jams. Photograph: @tanwer_m/Twitter

Organised by the city's traffic police and Gurgaon Municipal Corporation, the campaign has received support from NASSCOM, Embarq India, Raahgiri Foundation and Rapid Metro.
Rapid Metro has decided to increase the frequency of trains to 3 to 3.5 minutes, which would mean 225 trains and reduced waiting time for users. Feeder buses will be provided from major metro stations like Huda City Centre, Sikanderpur, Indus Bank Cyber City and from Kapashera border to the major IT hubs of the city.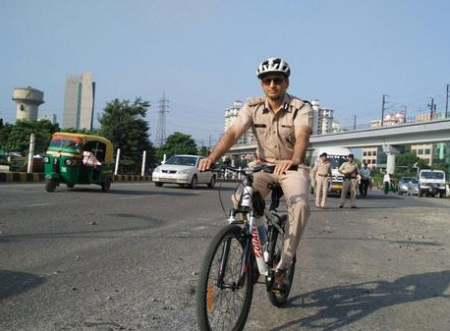 Yes, we can, tweeted the Gurgaon police along with this inspiration image of top cop Navdeep Singh Virk

And while may decided the join the initiative and cycle to work, including Gurgaon Police Commissioner Navdeep Singh Virk, the first 'Car Free Day' wasn't smooth sailing, in fact far for it.
Twitter users were fuming as they faced the usual traffic jams. Here is what they had to say

@poetbelly: Gurgaon #carfreeday #nocar was an epic fail. I cycled to work from Delhi as usual and faced the same #traffic and jams at the same choke pts

@Meetasengupta: The traffic jams on #carfreeday highlight the challenges of intervention design. Good intent, local will need professional design.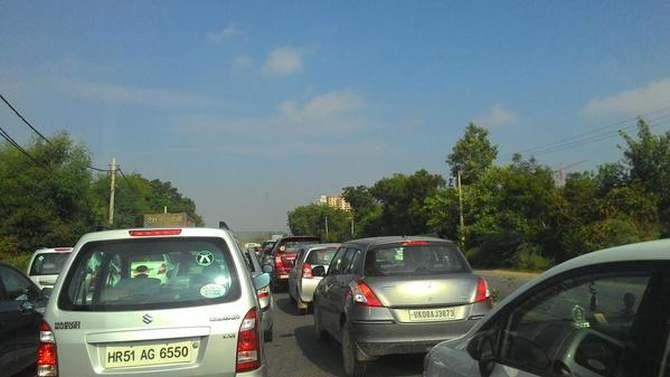 Traffic comes to a standstill in Gurgaon. Photograph: @maniksehgal21/Twitter

@tanwer_m: It's neither car free day nor break from traffic jams. #carfreeday #Gurgaon
@XAmitSharmaX: #CarFreeDay Gurgaon? Really? I am stuck in a traffic jam. And guess where? IN BLOODY GURGAON!
@Nevil_GT: #CarFreeDay in Gurgaon ... Really ??? Bhai koi MSG ko bulao ab toh wahi kuch kar sakte hai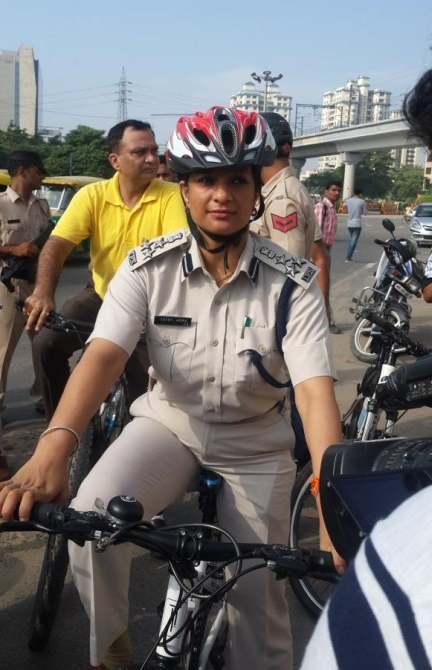 Joint Commissioner of Police Bharti Arora cycles near the Huda city centre metro station

@Priyankit16: #CarFreeDay is a farce. I see thousands of idiots still driving their cars in #Gurgaon. We should stop cribbing about roads then....
@maniksehgal21: Ths stupidity cn nvr improve, thnks to uslss speed braker in frnt of valleyview appts