Here is a tongue-in-cheek look at some interesting things about Prime Minister Narendra Modi we learnt in the last few days when Obama was here:-)
1) 'Macho boy' Narendra survived a crocodile attack in childhood... (well, he really shouldn't have jumped into a crocodile-infested lake for a swim, if you ask us!).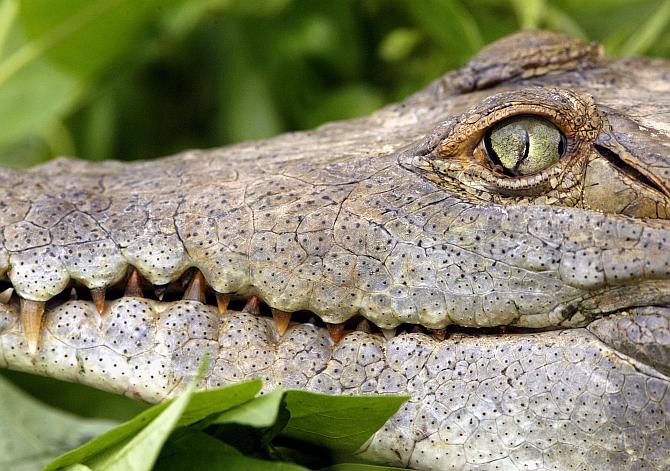 ---
2) Sleepless in New Delhi. He sleeps for not more than three hours... (his ministers will vouch for that one, for sure).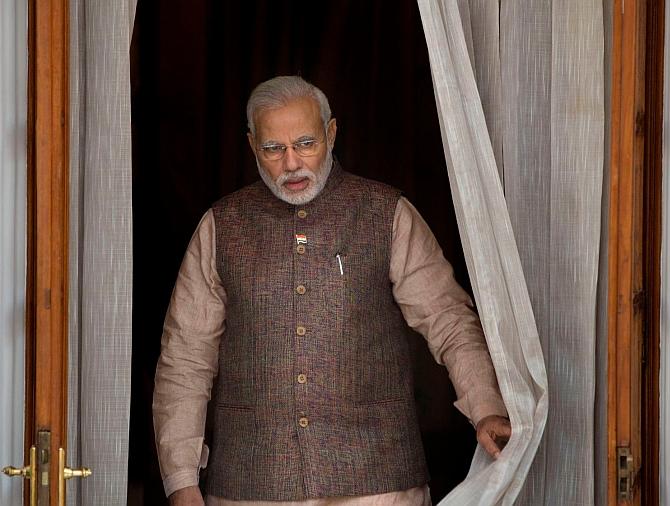 ---
3) Modi, Narendra Damodardas Modi... Naam toh dekha hoga (Beat that, SRK!)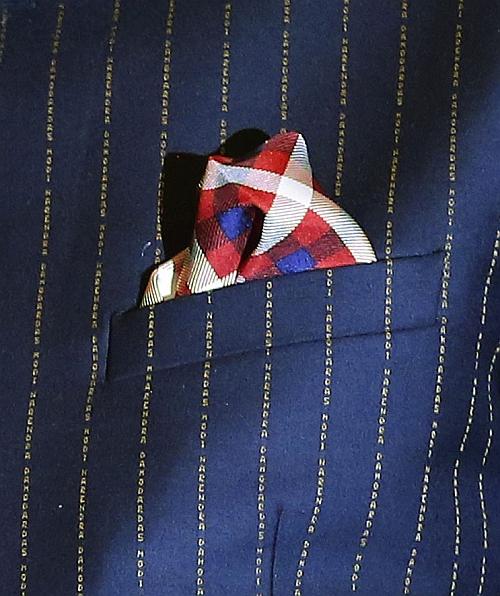 ---
4) Jaadu ki Jhappi... (Does it better than Munnabhai...)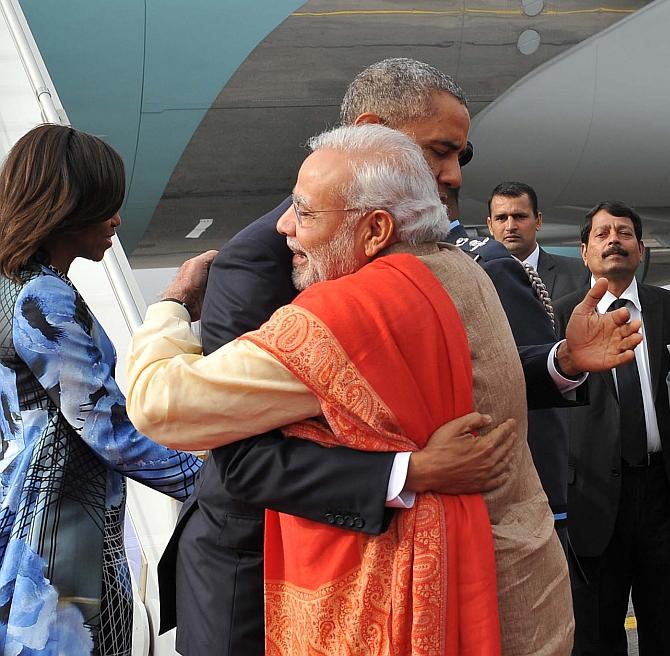 ---
5) He was a Kennedy fan boy (as a child he used to stare at his photos.. no kidding)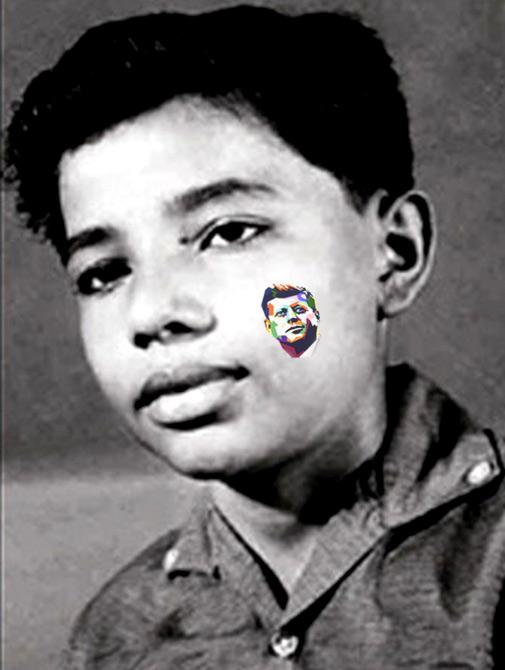 ---
6) Nobody can make chai like Mr Modi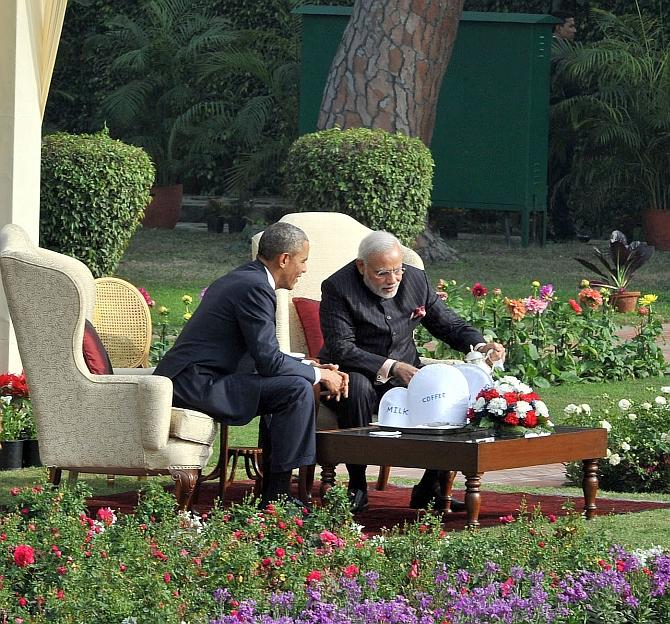 ---
7) He beat fashion's first lady Michelle to it (... Obama said so too)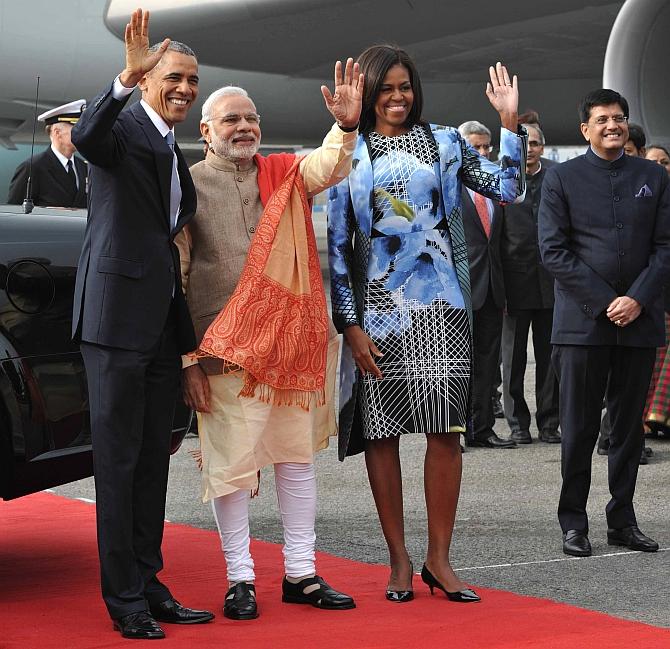 ---
8) He found a cure for Obama's acidity... BHUNA GOSHT & GUJARATI KADHI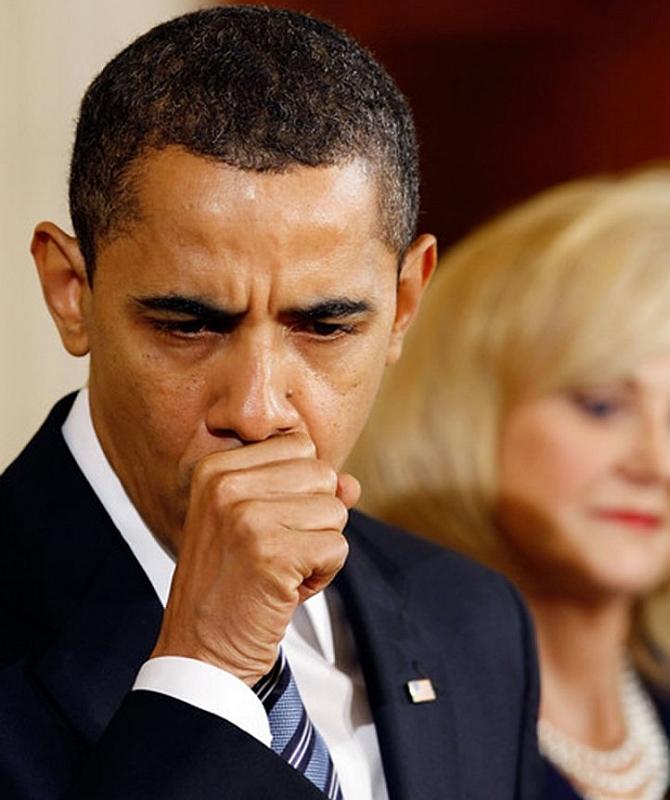 ---
9) He can speak Swahili (BTW, Barack in Swahili means one who is blessed; wonder what Modi means?)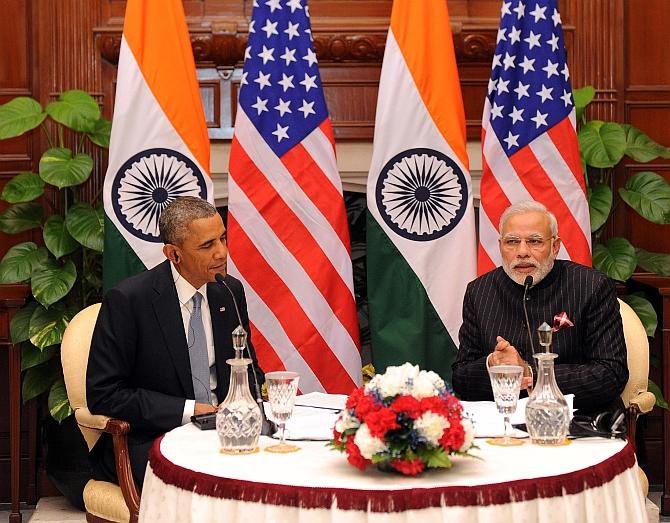 ---
10) His latest slogan: #YesWeCan (What about #AccheDin?)