On November 19, the World celebrated World Toilet Day in attempt to spread awareness about the importance on toilets and urinals.
According to figures, despite the human right to water and sanitation, of the world's seven billion people, 2.5 billion people do not have access to toilets.
Looking at the funnier side of things, here's 12 of the kookiest urinals from across the world.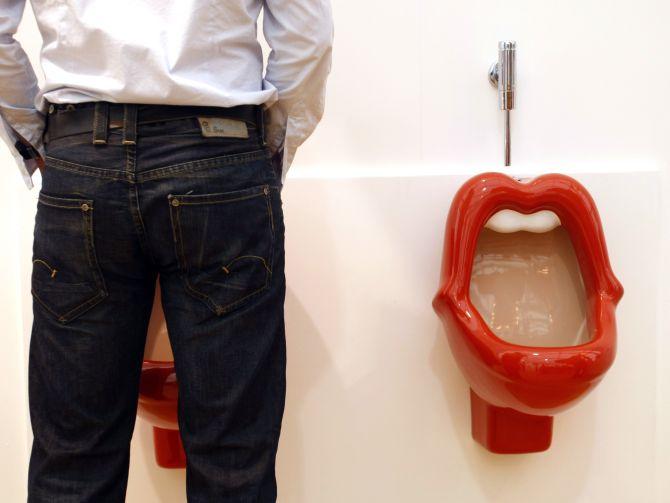 Boring urinals became a thing of the past when a Dutch company came out with a wacky and fun line of urinals called the Kisses Urinals. Photograph: Kim Kyung-Hoon/Reuters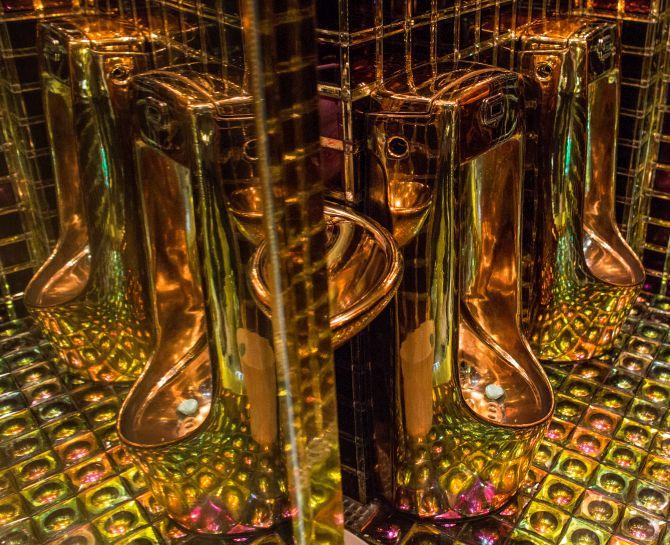 Why go to a plain, old white urinal when some hotels are providing you with more luxe options. The Robot Restaurant in Tokyo provides men with gold-coloured urinals. So if you fancy, the finer things in life, head to Tokyo's Robot Restaurant. Photograph: Chris McGrath/Getty Images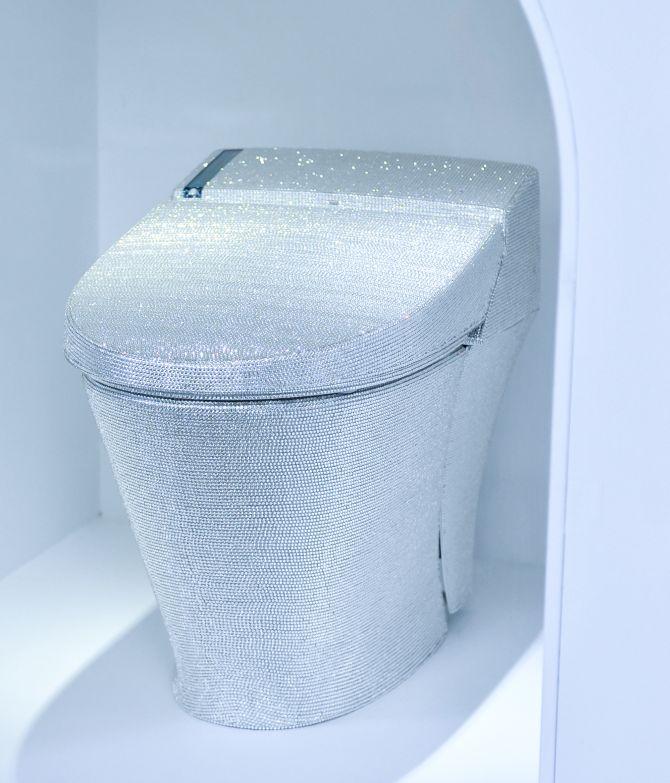 This toilet is not for the poor. Decorated with crystal rhinestones, this one is surely for those who like bling. Photograph: Keith Tsuji/Getty Images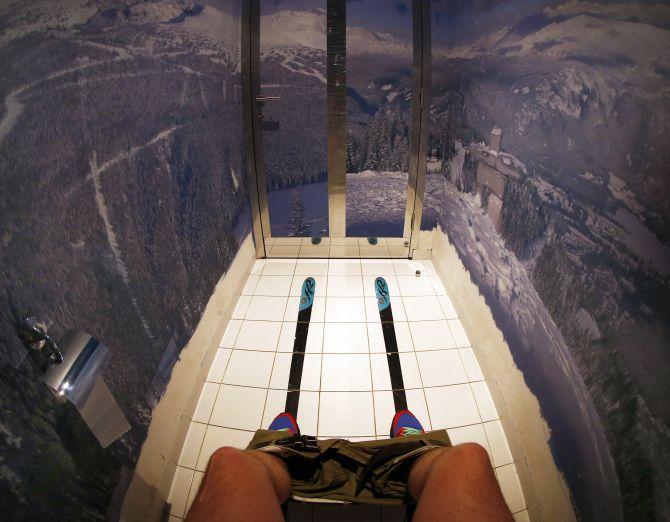 People tend to spend quite some time in toilets and have only the bare, white walls to look at. However, with this urinal that was set up during the Sochi Winter Games in February 2013, all this changed. The walls of the toilet were decorated with a mountain panorama wallpaper, giving the illusion that one was out skiing on the mountain tops. Photograph: Kai Pfaffenbach/Reuters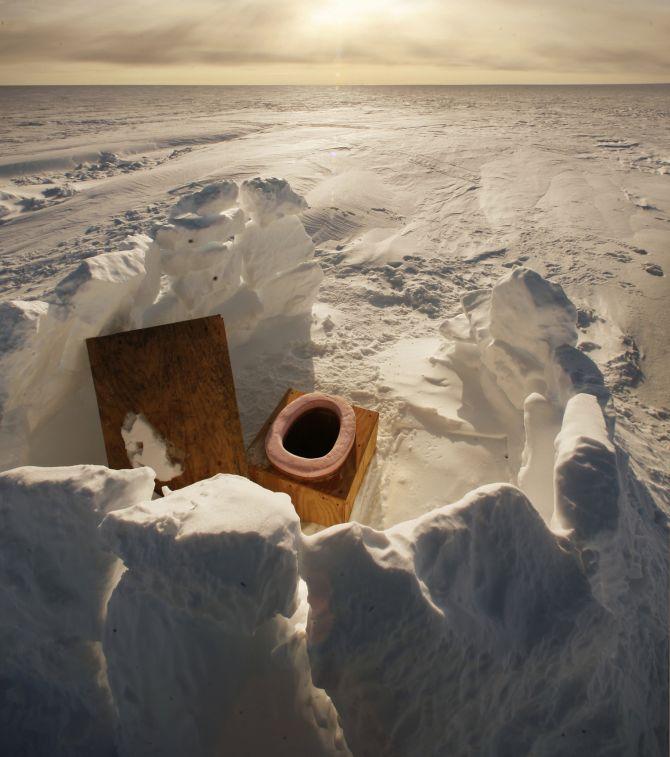 And this toilet is not for the faint-hearted. This outdoor toilet looks out over the ice at the Swiss Camp research center on the Greenland ice pack. Photograph: Bob Strong/Reuters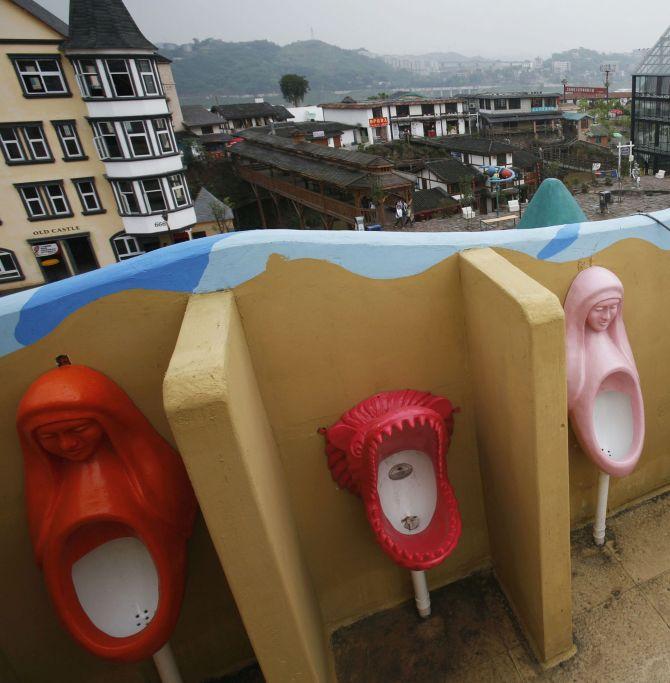 Specially designed urinals adorn a public toilet at the Foreigners Street in Chongqing Municipality, China. Photograph: China Photos/Getty Images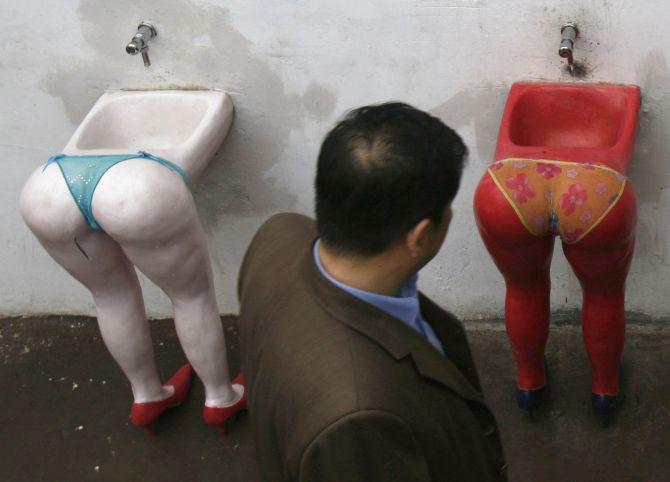 And where there are specially designed urinals, there are specially designed wash basins. These are sure to make a man blush. Photograph: China Photos/Getty Images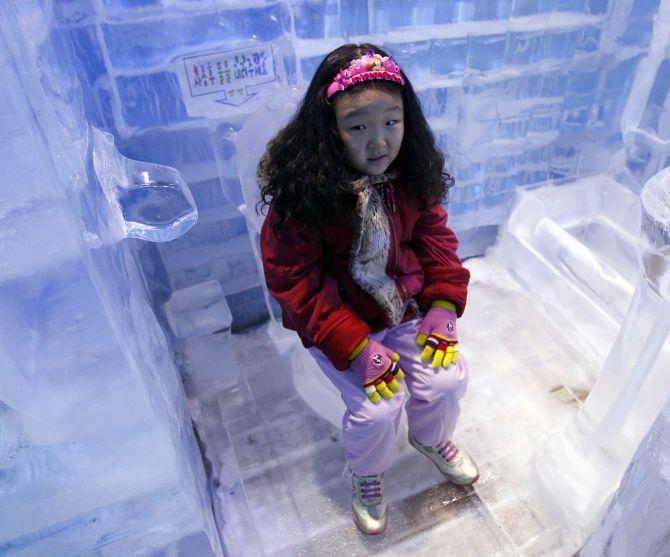 First came the igloo, then the ice hotel, and then came the ice toilet. Photograph: Truth Leem/Reuters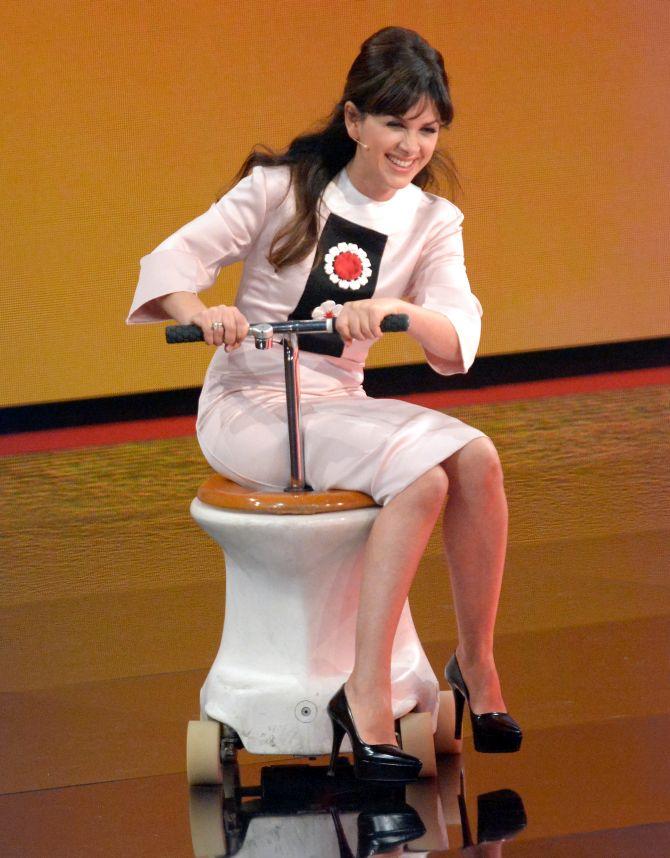 Why should your toilet be stationary? With the toilet scooter, you can travel and do your business at the same time. Photograph: Luca Teuchmann/Getty Images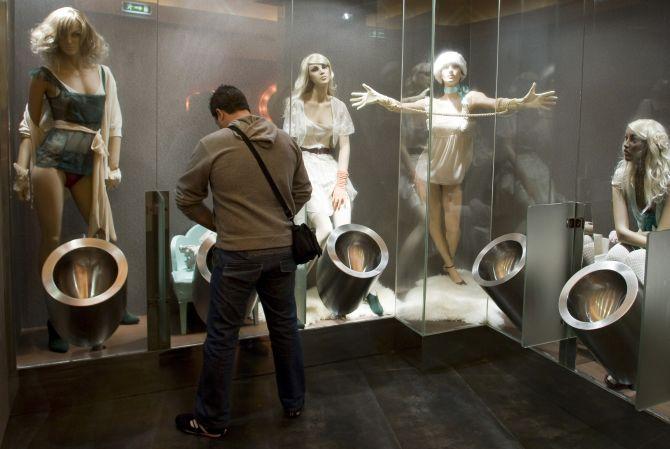 Boring walls and walls filled with grafitti are old news. This Portugal toilet's wall is adorned with female mannequins. Photograph: Jose Manuel Ribeiro/Reuters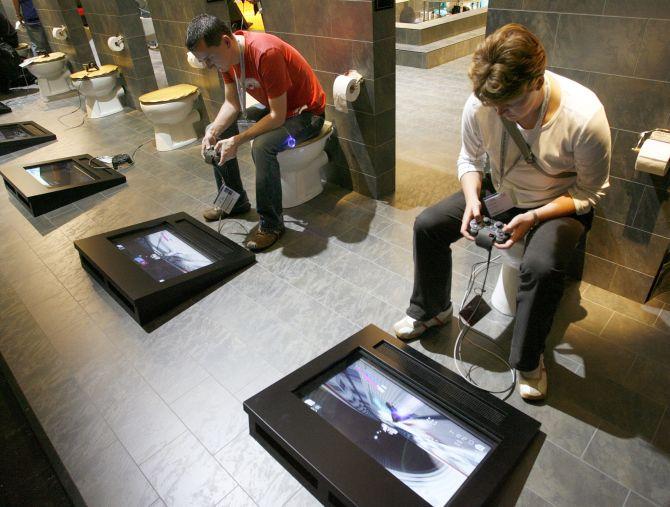 Fed up of reading while in the toilet? Then this one is for you. It allows people to play video games. Speak about killing two birds with one stone. Photograph: Arnd Wiegmann/Reuters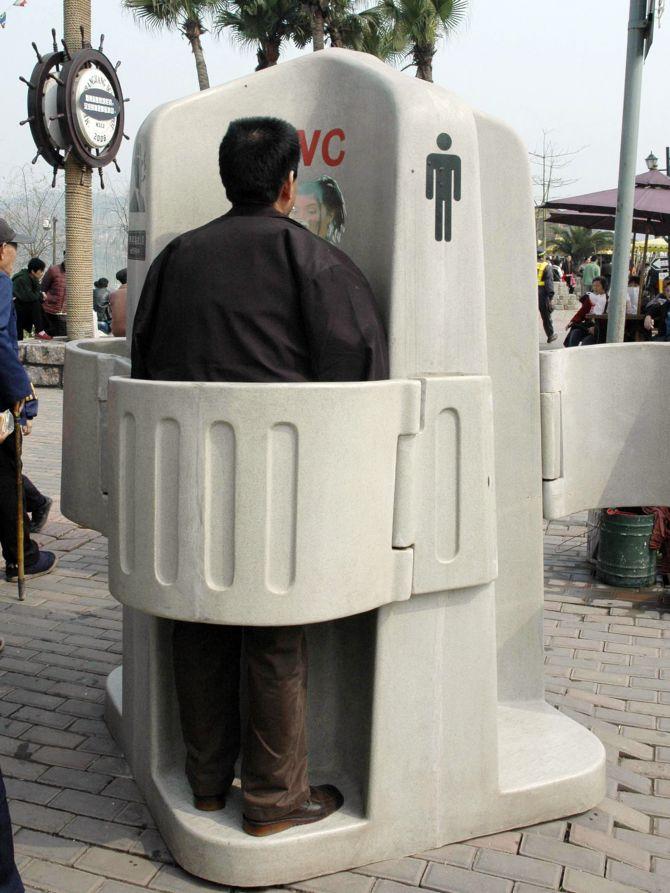 And last but not the least, the open toilet. It might be a hit for those who like to defecate in the open. This mail toilet with no walls is equipped with a waist-level screen partly hiding the man from view. Photograph: Reuters