Whether they're capturing panoramic views of tulip fields or snapping thrilling images of cliff divers plunging into the sea, one thing is for certain: Drones can take awesome pictures.
Dronestagram, an app devoted to drone photography, has announced the winners of its second annual photo competition.
Here are the best of the best.
Snorkelling with Sharks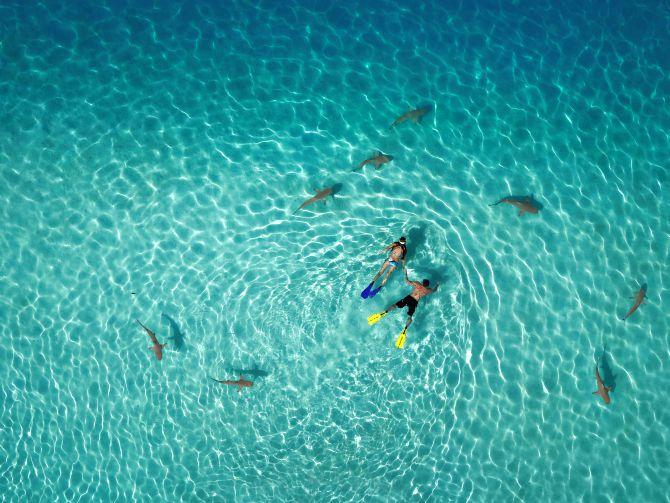 This photo by Tahitiflyshoot won the first prize in the Nature category. Photograph: tahitiflyshoot/Dronestagram
---
Above the Mist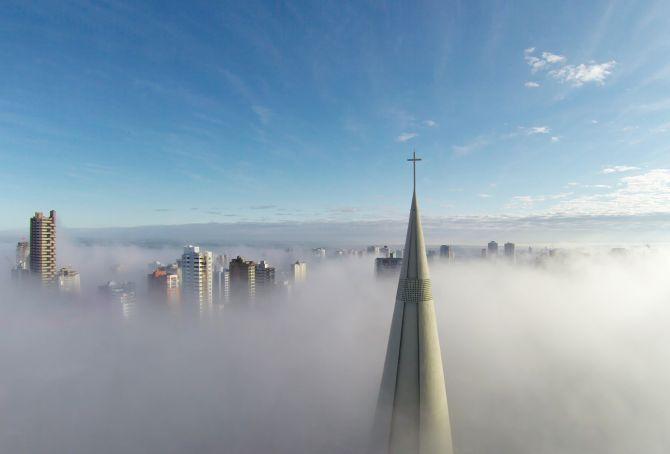 The Cathedral of Maringa pokes through heavy fog in Parana, Brazil. This photo won first in the places category. Photograph: Ricardo Matiello/Dronestagram
---
Glorieto Rodolfo Sanchez Taboada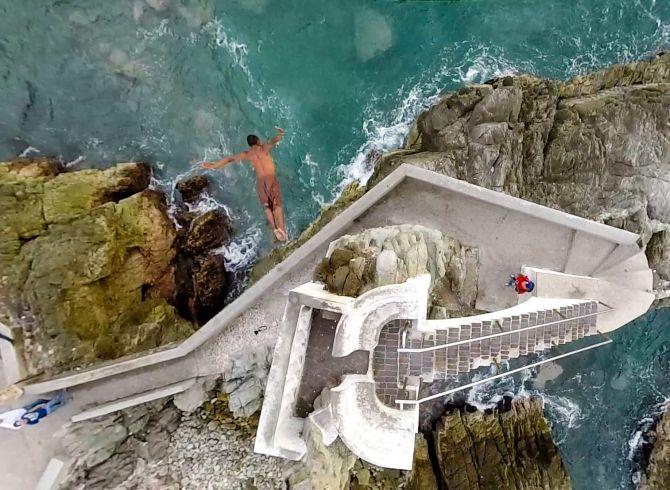 A cliff diver jumps into the ocean in Mazatlan, Mexico. This photo won the third prize in the Popular/Most Liked category. Photograph: w00tsor/Dronestagram
---
Where's Wally?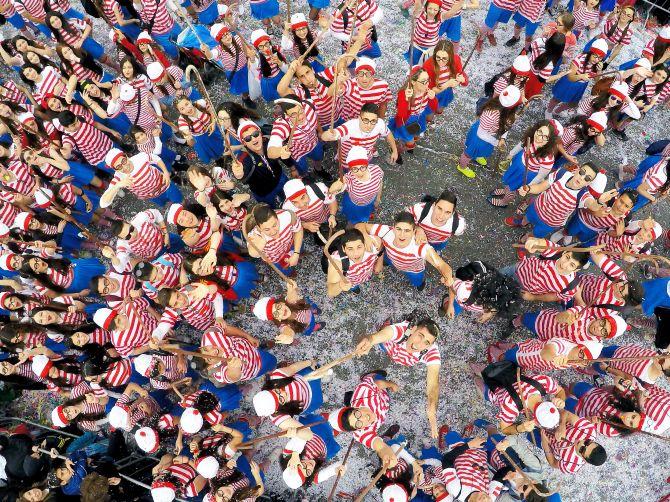 People look up at a drone at a carnival in Limassol, Cyprus. This photo was the first-place dronie. Photograph: FlyoverMediaCy/Dronestagram
---
Mont-Saint-Michel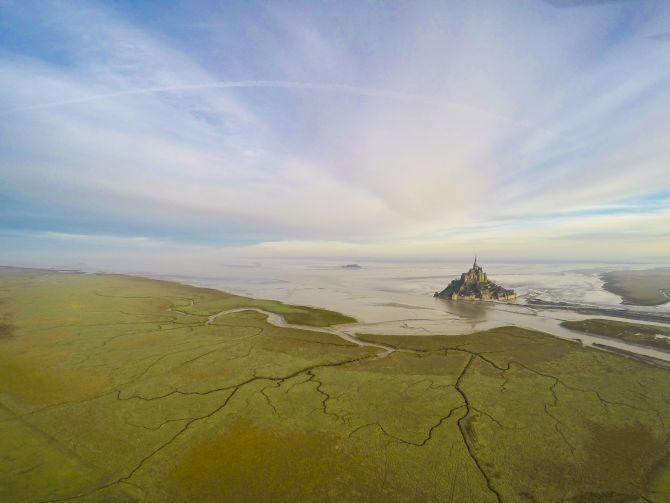 Mont-Saint-Michel is an island commune off the coast of Normandy, France. This photo earned second in the places category. Photograph: Wanaiifilms/Dronestagram
---
Plovidv by night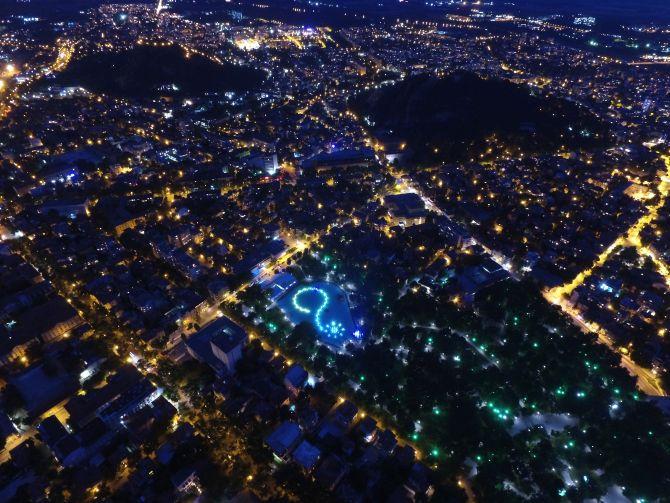 Plovdiv, Bulgaria, is one of Europe's oldest inhabited cities. This photo was the second most liked picture on Dronestagram. Photograph: Ice Fire/Dronestagram
---
Lost Island
Tourists wait for a sunset in French Polynesia, a group of islands in the South Pacific. This photo placed third in the nature category. Photograph: Marama/Dronestagram
---
Tulip Fields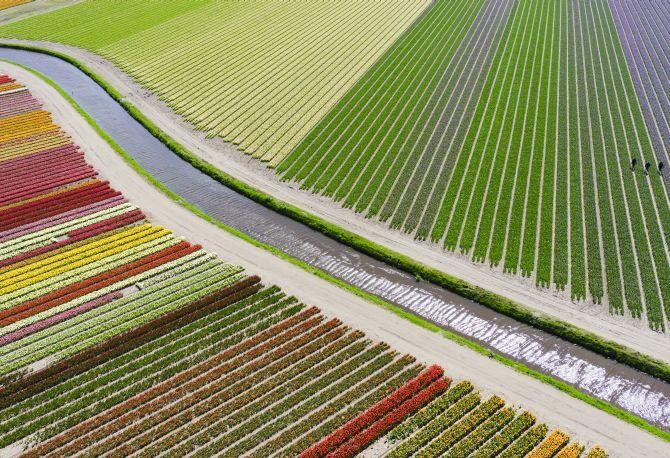 Men inspect tulip fields in Holland to remove virus-infected flowers. This photo earned third in the places category. Photograph: Anders@andersa.com/Dronestagram