The Delhi CM's protests have forced people to take notice, transforming what would otherwise be routine Delhi matters into issues of national interest.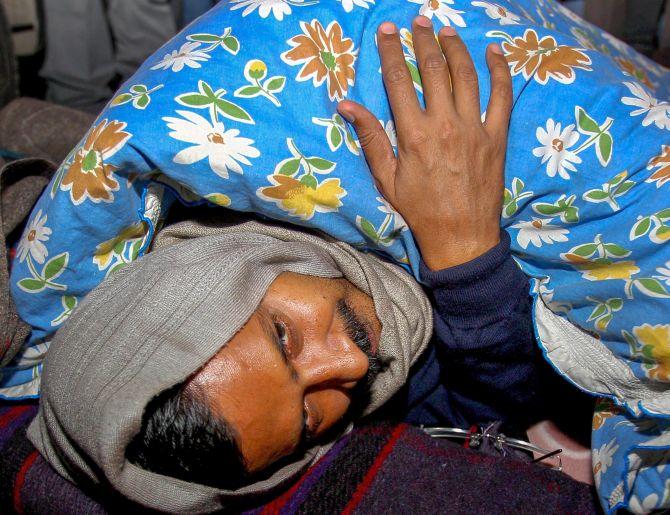 Stretching out on a sofa in the lieutenant governor's office or spending the night in the open on a bitterly cold January night, Delhi Chief Minister Arvind Kejriwal it seems is the politician who can never change his activist stripes.
The Aam Aadmi Party chief, who has hunkered down for over 50 hours at Lt Governor Anil Baijal office with three of his colleagues to press for their demands, including a direction to IAS officers to end their "four-month" strike, zeroes in on the most unorthodox ways to make his point.
Kejriwal, who has been chief minister for two stints, once from December 2013 to February 2014 and now from February 2015, began his first term, not in an office car but in his trademark, somewhat battered, blue Wagon R and insisting that he did not want security.
In December 2013, during his 49-day stint, the RTI activist turned politician boarded the metro from Kaushambi Station, where he stayed at the time, to take oath as Delhi chief minister at a public event at Ramlila Maidan, underscoring that he was an "aam aadmi" politician, cut differently from the others.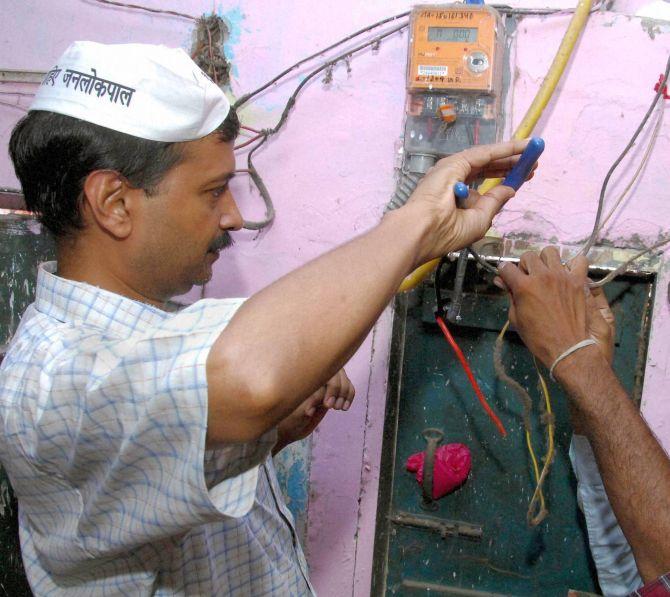 The following month, in January 2014, he and members of his cabinet spent the night outside Rail Bhawan, close to the draughty greens of India Gate, to demand action against policemen who allegedly refused to cooperate with then Delhi law minister Somnath Bharti during a raid on a suspected drug and prostitution racket in South Delhi.
Photographs of him huddled under a quilt in the cold were circulated widely, not just in India but elsewhere in the world.
During the protest, he was seen doing his office work from the street side with files being brought to him.
When the cold got too much and it started raining, Kejriwal's wife Sunita insisted that he move. So he did, inside his trusted blue Wagon R.
The deadlock was broken when then L-G Najeeb Jung urged him to call off the protest and sent over some hot parathas from his kitchen, opening the door for negotiations.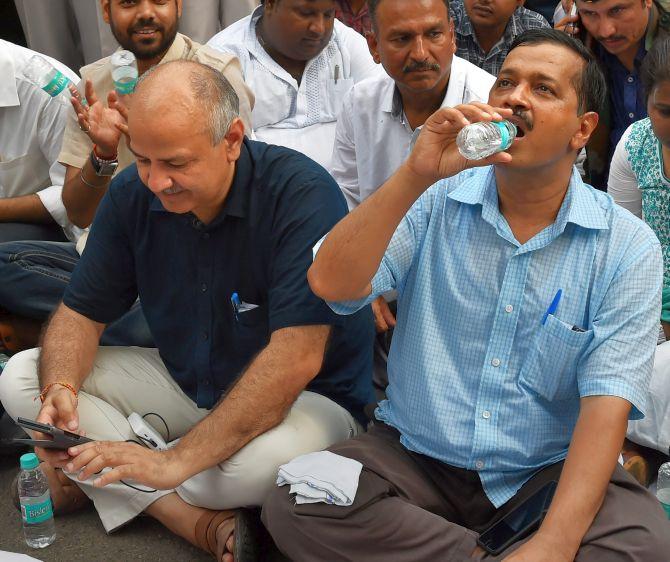 In October 2012, just after he announced the formation of the Aam Aadmi Party, activist Kejriwal launched an agitation for water and electricity against the then Sheila Dikshit government for inflated power bills.
Under the campaign, Kejriwal and his supporters clambered on an electricity pole to restore the power connection of a labourer, who claimed that he got a bill for Rs 15,000 and his connection was disconnected because he couldn't pay up.
Kejriwal, who first came into the national limelight during the movement for a Lokpal bill, has often gone on a hunger strike in the past, notwithstanding his tenuous health.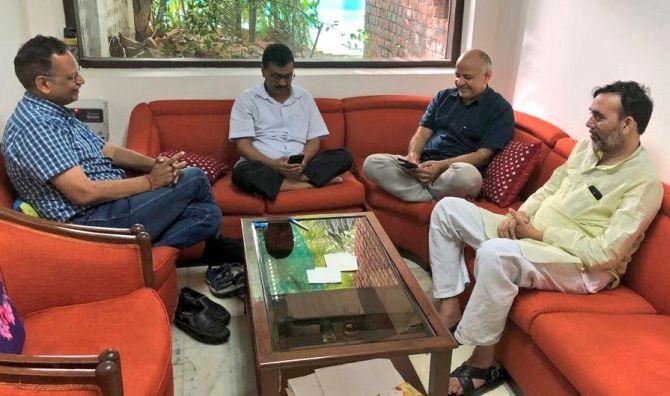 And now, in May 2018, Kejriwal, who once famously said that he was an anarchist, has chosen to sit on 'dharna' at the lieutenant governor's office, to demand that Baijal give him and his ministers a hearing. This time, his Health Minister Satyender Jain has embarked on an indefinite hunger strike.
The AAP government's demands include a direction to IAS officers to end their "strike" and action against those who have struck work for "four months". It has also asked the L-G to approve the proposal for doorstep delivery of rations.
Sources said the chief minister, who is a diabetic, had to take insulin during the sit-in and get special food from home.
Their demands may or not be met but the unconventional situation has certainly made people sit up and take notice, transforming what would otherwise be a routine Delhi matter into an issue of national interest.