While people queue up in lines waiting for their chance to withdraw money after Prime Minister Narendra Modi demonetised the Rs 500 and Rs 1,000 notes, there is one family that seems to remain unaffected by it all.
In fact, he's ensuring that nothing is too little for his daughter's wedding.
The mining baron and former Karnataka minister, Gali Janardhana Reddy, has spared no expense or effort to make sure that his daughter Brahmini's wedding is the biggest, fattest wedding that Bengaluru has ever witnessed.
In fact, remember he's the one who made one of the fanciest and most expensive cards -- all suited out with an LCD screening.
Check out some of the images here.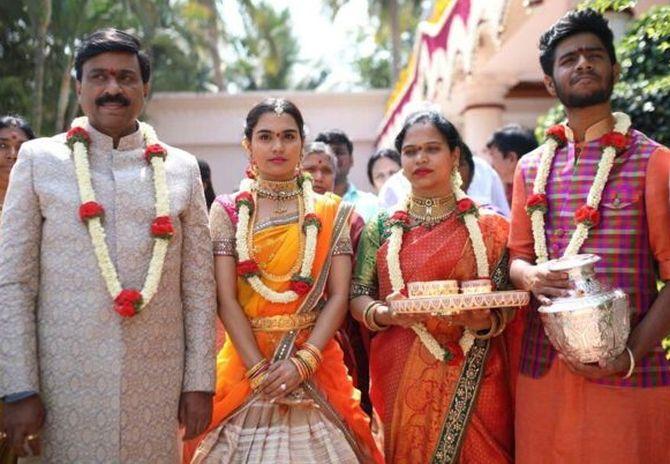 Brahmani Reddy will wed Rajeev Reddy on Tuesday in what is being billed as one of the most expensive weddings in India.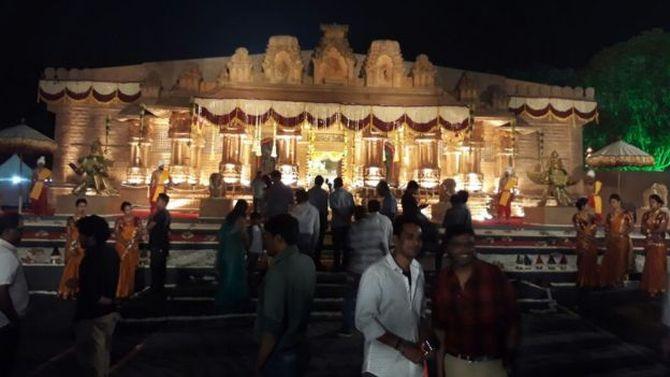 For the wedding, Reddy has hired Bollywood set designers to come up with one of its kind mandaps and settings. The setting includes building King Krishnadevaraya's palace, Lotus Mahal, Mahanavami Dibba, Vijaya Vittala Temple.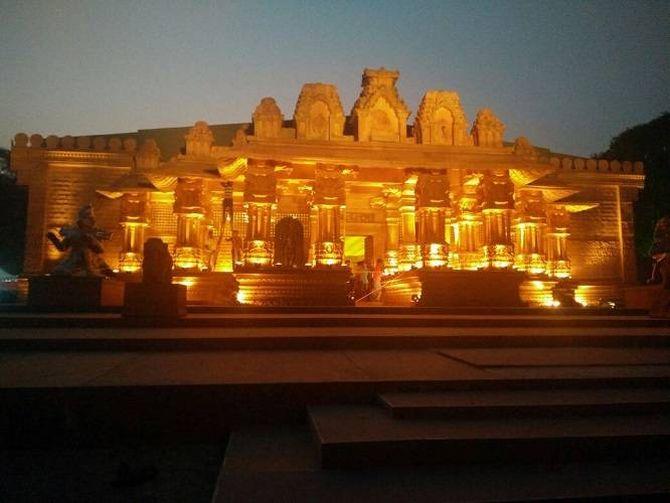 The Bangalore Palace grounds, where the wedding is being held, has been transformed into a mini-town of Bellary with the focus on landmarks such as the Cowl Bazaar, Dhanappa Beedi street, the village in Bellary, and the school which Reddy studied in has also been recreated.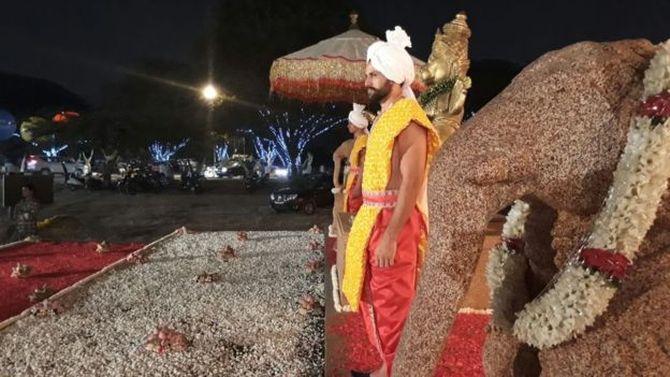 Horses, elephants, camels and chariots will lend even more pomp to the ceremony.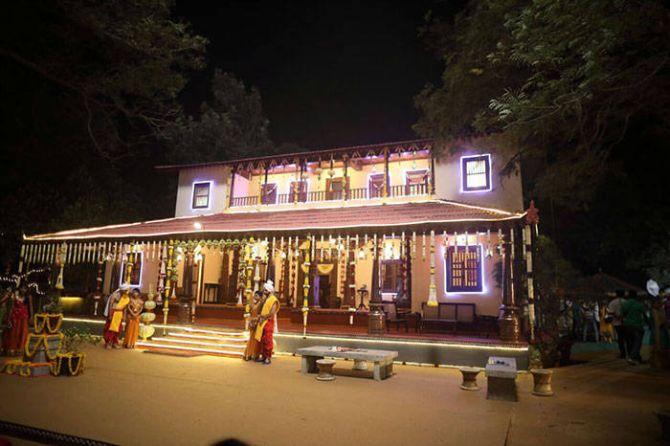 Reddy's childhood home 'Hale Mane' has also been recreated for the wedding.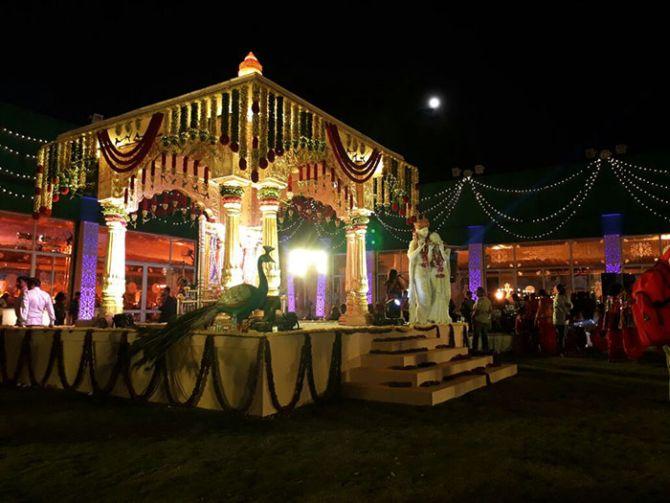 The wedding will see around 50,000 people including VIPs. Around 3,000 bouncers and 300 policemen have been deployed along with sniffer dogs and bomb squads for the wedding security.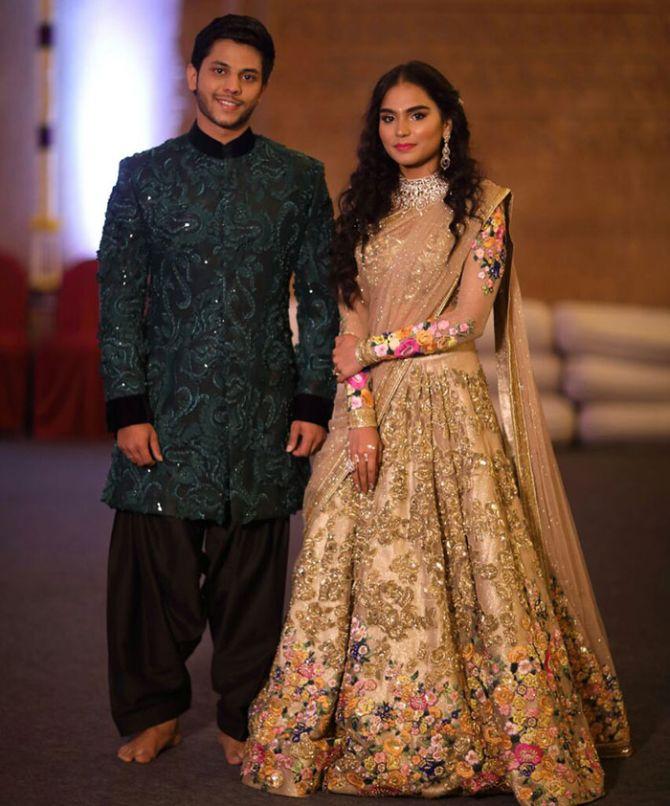 And if all that wasn't enough to blow your minds, reports state that Brahmini's wedding trousseau will comprise a Rs 17 crore saree, which she will wear on her wedding day. Accessorising it will be jewellery worth Rs 90 crore.
All photographs courtesy: Janardhan Reddy family.