This week's collection of unusual images from across the world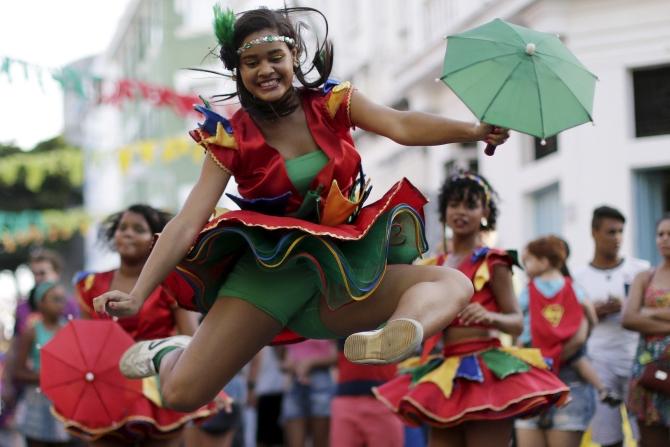 A reveller dances during one of the many pre-carnival parties to take place in the neighbourhoods of Recife, Brazil. Photograph: Ueslei Marcelino/Reuters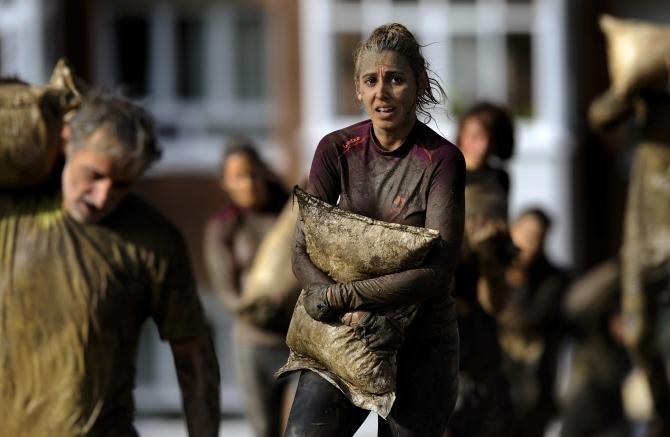 People take part in the "Farinato Race" winter extreme run competition in Gijon, northern Spain. Photograph: Eloy Alonso/Reuters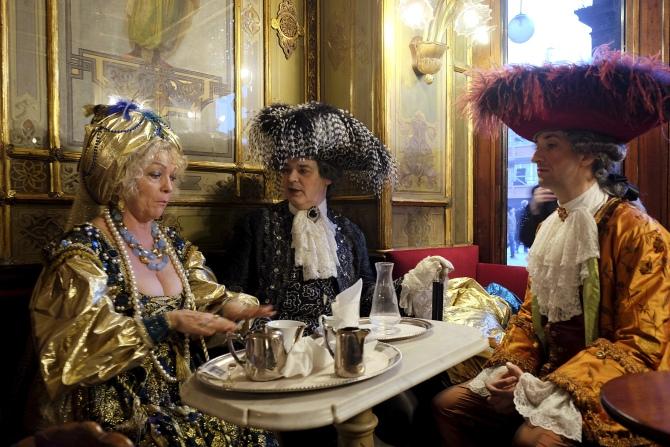 Revellers are seen in the Caffe Florian coffee shop in Saint Mark's Square during the Venice Carnival, Italy. Photographer: Manuel Silvestri/Reuters
A macaque yawns by the side of frozen water at Huangshan, Anhui province. Photograph: China Daily/Reuters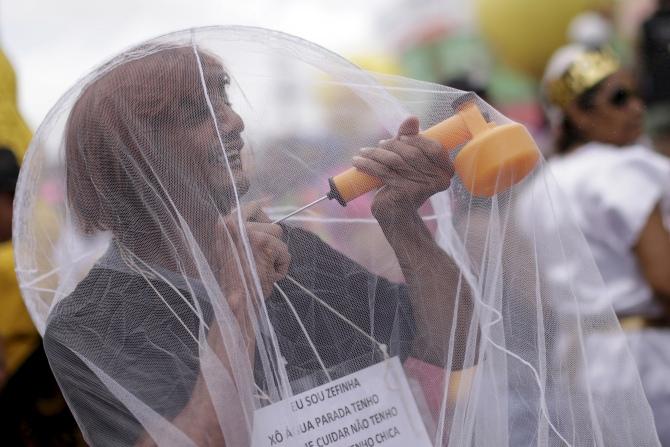 A reveler pretends to kill mosquitoes with an insecticide sprayer during the annual block party known as the "Virgens do Bairro Novo" (Virgin's new neighborhood), one of the pre-carnival parties many to take place in the neighbourhoods of Olinda, Brazil. Photograph: Ueslei Marcelino/Reuters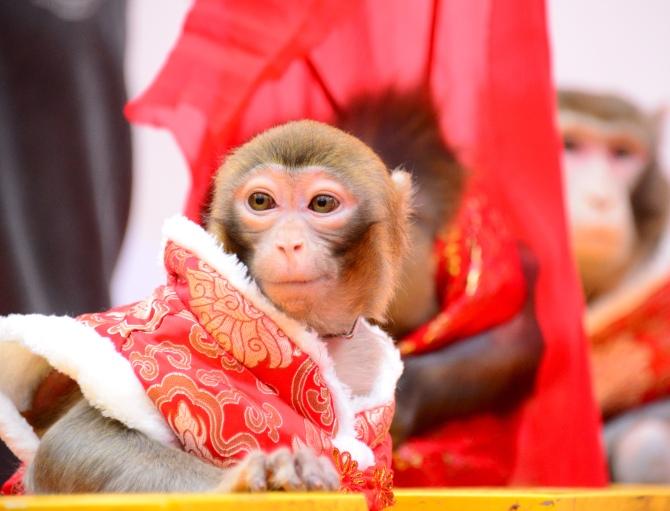 Monkeys wearing costumes are seen ahead of the Chinese New Year of the Monkey which falls on February 8, in Hangzhou, Zhejiang province. Photograph: Stringer/Reuters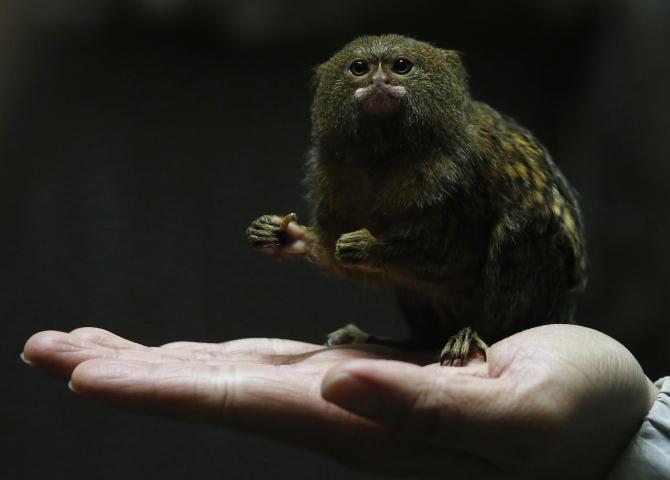 Hong Kong Ocean Park worker poses with a pygmy marmoset, the world's smallest monkey, in Hong Kong, China. Photograph: Bobby Yip/Reuters
The traditional Columbine descends from Saint Mark's tower bell on an iron cable during the Venice Carnival. Photograph: Alessandro Bianchi/Reuters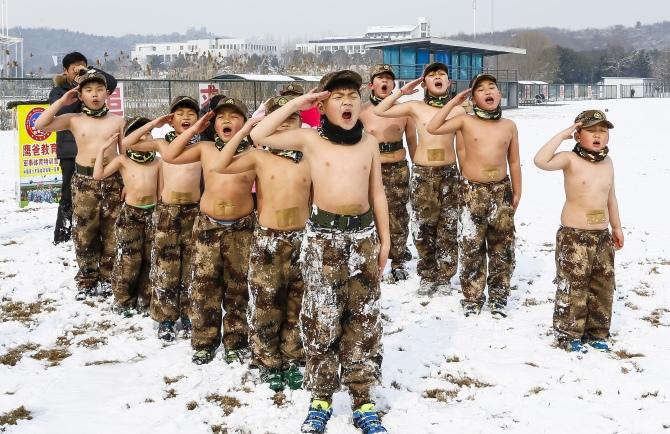 Children take part in a military sports training on snowy ground in Nanjing, Jiangsu province. Photograph: Stringer/Reuters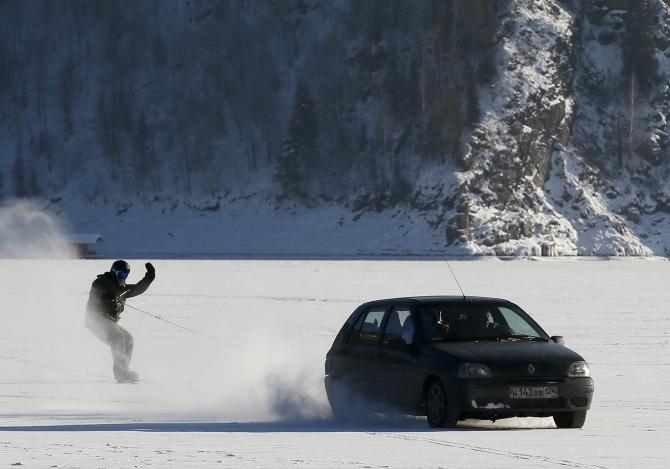 A car tows a snowboarder along the frozen surface of the YeniseiRiver in Taiga district, with the air temperature at about minus 25 degrees Celsius, outside Krasnoyarsk, Siberia, Russia. Photograph: Ilya Naymushin/Reuters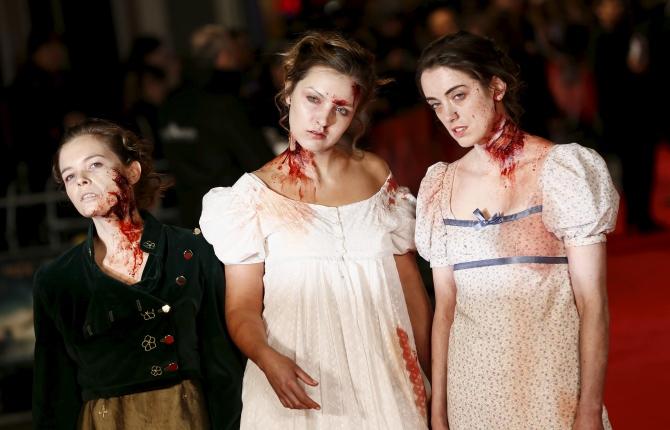 Actors dressed as zombies arrive at the European premiere of "Pride and Prejudice and Zombies" in Leicester Square, London, Britain. Photograph: Stefan Wermuth/Reuters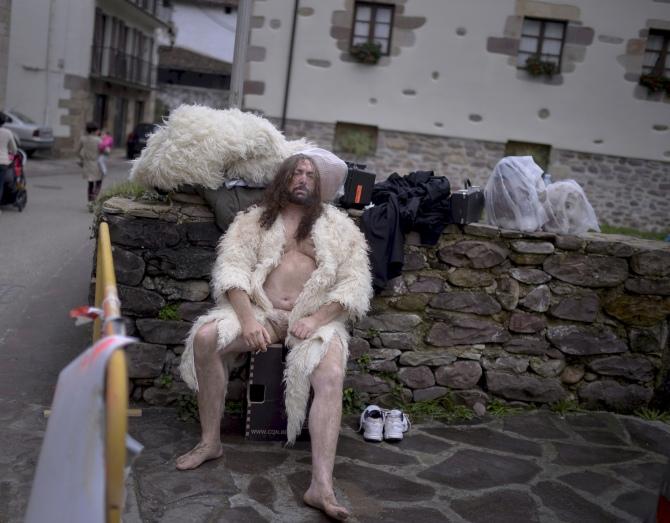 A man dressed in sheepskin smokes a cigarette during carnival celebrations in Ituren.
Bell carrying dancers known as Joaldunak from Zubieta and neighbouring Ituren visit each other's villages performing a ritual dance to ward off evil spirits and awaken the coming spring. Alongside the dancers, villagers dress in bizarre and frightening costumes to harass and scare visitors. Photograph: Vincent West/Reuters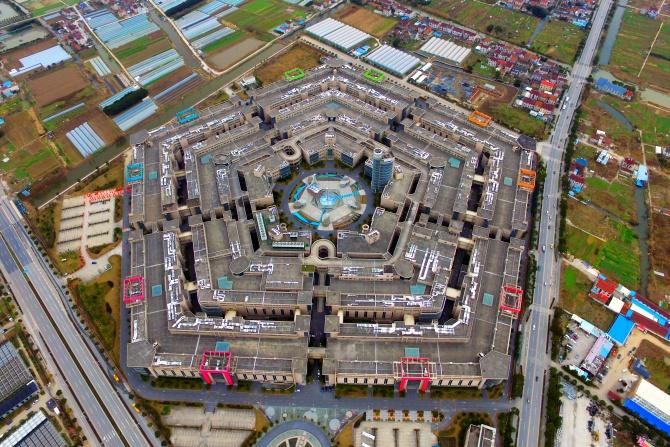 An aerial view of Shanghai Pentagonal Mart in Huinan Town of Pudong District in Shanghai, China. A Pentagonal mart in Shanghai, a complex resembling the Pentagon in the US, has become the largest vacant building in Shanghai.
Completed in 2009 with a total area of about 500,000 square meters, the Shanghai Pentagonal Mart has been left behind vacant mainly because of its location and confusing inner structures that barely any person can be caught sight of in this colossal building. Photograph: ChinaFotoPress/ChinaFotoPress via Getty Images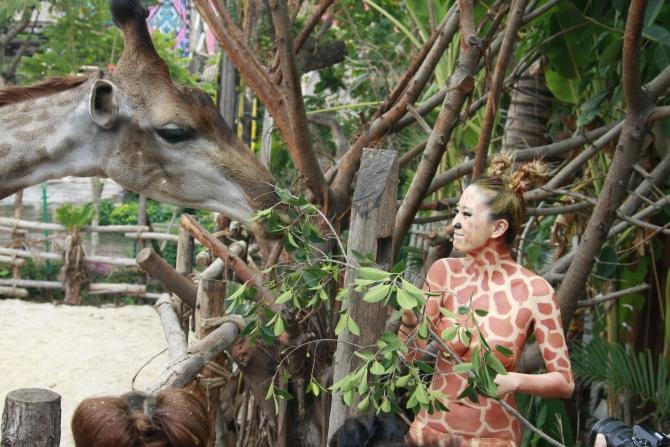 A woman painted like a giraffe feeds a real giraffe at Songcheng Theme Park in Sanya, Hainan Province of China. Over 10 animal protectors did body paintings at SongchengTheme Park to call for animal protection. Photograph: ChinaFotoPress/ChinaFotoPress via Getty Images