It was a night of carnage in parts of Gujarat on Tuesday. Upset over the arrest of Hardik Patel, the 22-year-old convenor of the Patidar Anamat Andolan Samiti over his hunger strike to demand Other Backward Class reservation for the Patel community, his supporters expressed their anger on the streets of Surat, Rajkot and other parts of the state.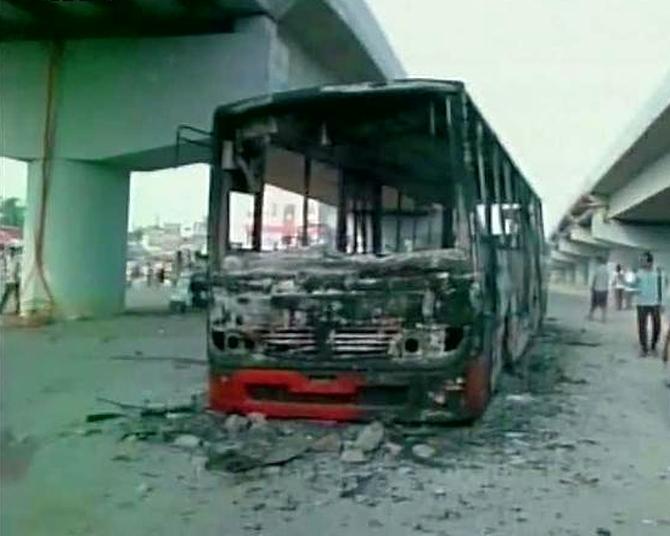 Hardik Patel has called for a bandh in Gujarat today. In a late night message on WhatsApp, he also said, "I make an appeal to maintain peace and keep calm." This bus was burnt by a mob at Surat.
In Rajkot, angry mob reportedly ransacked two offices of Union Minister of State for Agriculture and local MP Mohan Kundariya, city police control room officials said, adding, these offices are located in Kalavad Road and Karanpara areas. The mob also torched or completely ransacked almost all the BRTS bus stops in the city during late night violence.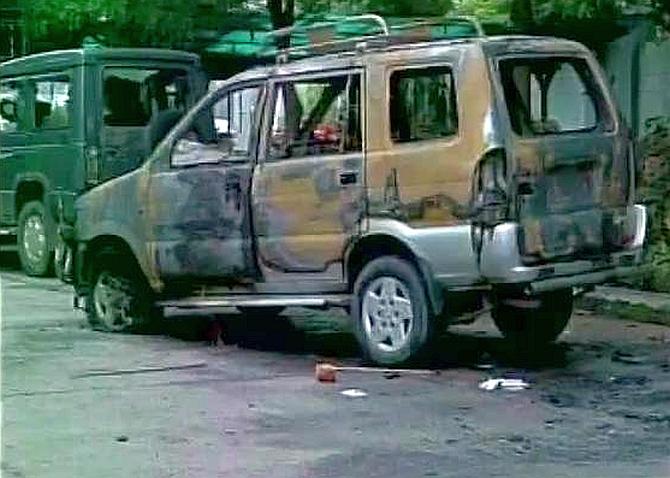 In Surat, curfew has been imposed in two areas under Varcha and Kapodra police stations and the entire city has been put under section 144. Curfew has been imposed in the entire Mehsana and Kadi cities. Areas under nine police stations are under curfew in Ahmedabad.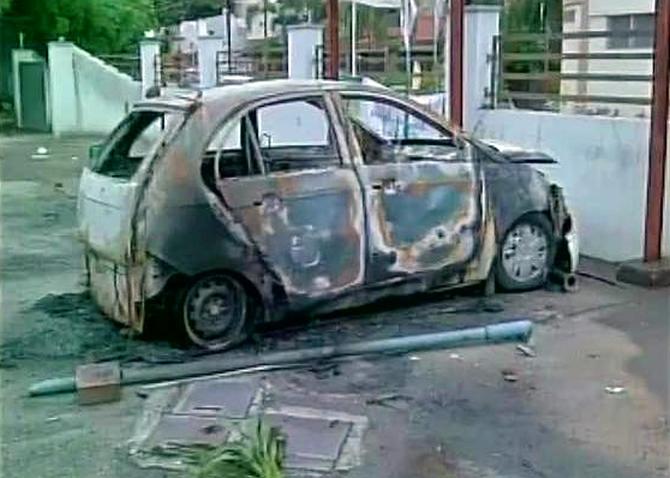 Gujarat Chief Minister Anandiben Patel has appealed for peace and calm from the protesters in the state. Hardik Patel, convener of the Patidar Anamat Andolan Samiti (PAAS) also appealed his supporters to remain calm and not to indulge in any sort of violence.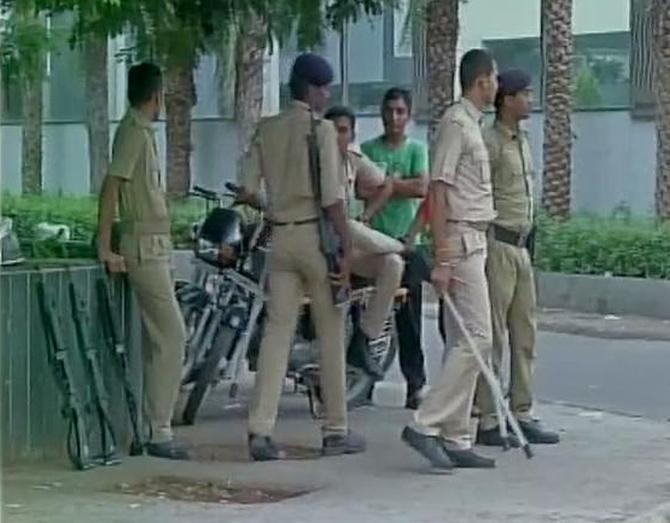 Extra forces have been deployed in the affected areas to handle any untoward incident. Apart from state reserve police force, about six companies of BSF and RPF have been deployed. Schools and colleges in Rajkot to remain closed amid tight security.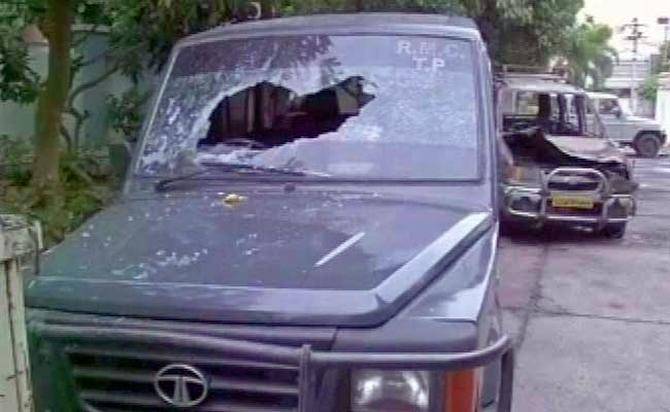 Internet services on mobile phones have been suspended in some parts of the state to check the spread of rumours through Whatsapp and SMS. Internet can be accessed on computers in homes and offices.
Photographs: ANI