The 12 boys and their soccer coach who were rescued from a flooded cave in Thailand's Chiang Rai province left left hospital on Wednesday and spoke publicly of their ordeal for the first time at a press conference.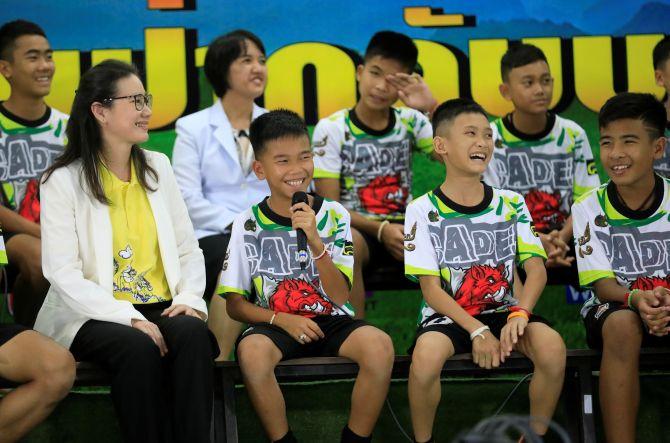 The members of 'Wild Boars' team looked healthy as they answered questions about the nine days they spent in the cave before being discovered by members of an international rescue team.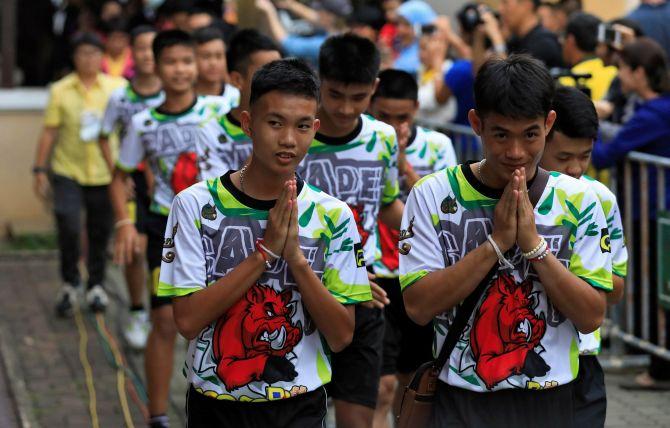 The boys also played footballs with their other teammates and friends on a small makeshift pitch before the press conference. They were greeted by a cheering crowd as they left the hospital.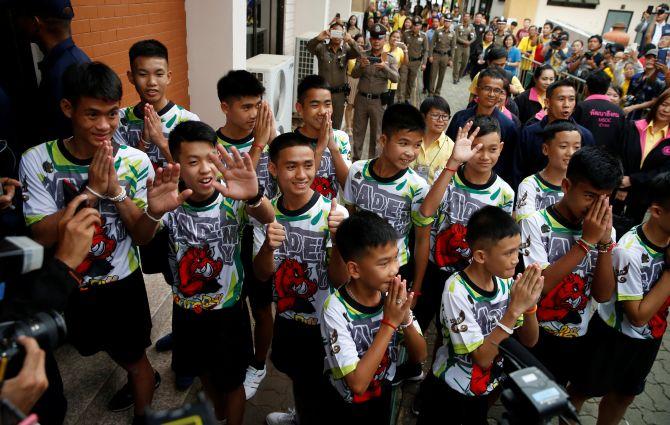 "It is a miracle," said 14-year-old Adul Sam-on about the rescue operation.
WATCH: Thai boys rescued from flooded cave make first public appearance
Though the boys had no food until they were found deep in the complex, surviving only on water that dripped down the side of the cave, doctors said they were in good physical and mental health after recuperating in hospital.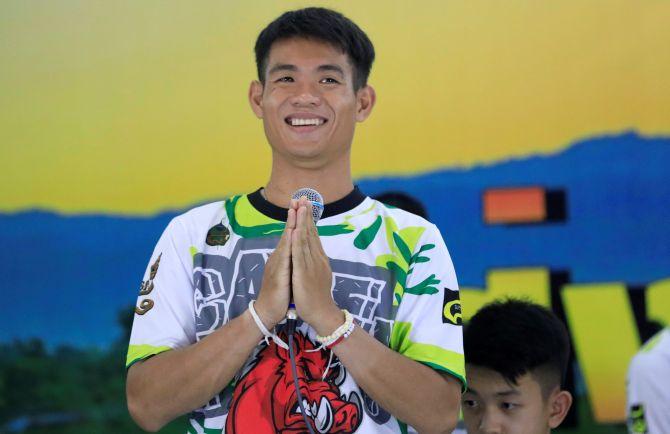 Earlier, they were advised not to speak to the media or the public about their horrifying experience as it could lead to post-traumatic stress disorder.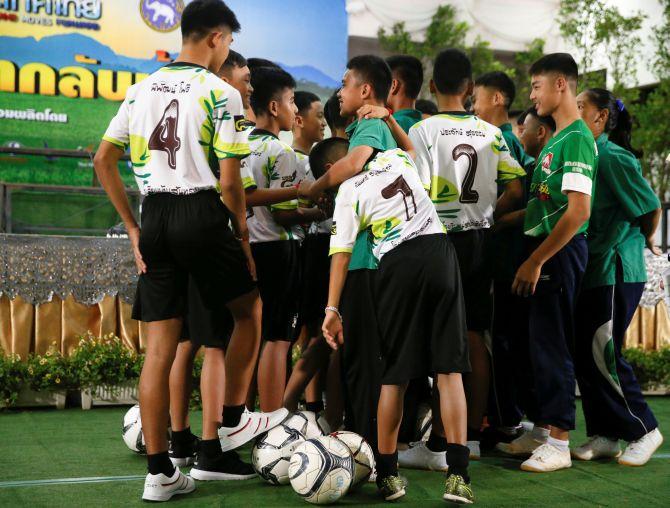 In fact, the questions that were asked in Wednesday's new conference were forwarded to psychiatrists for screening beforehand by the public relations department in Chiang Rai.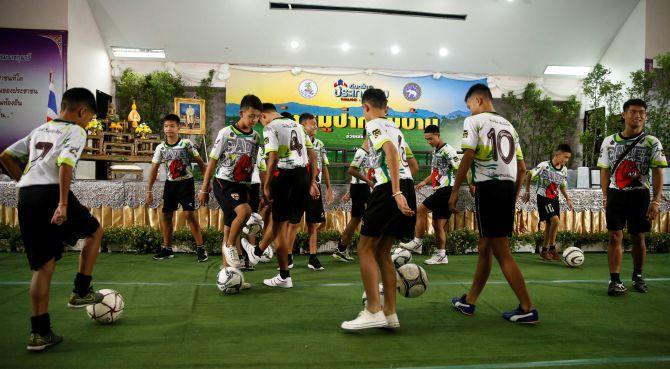 Prime Minister Prayut Chan-o-cha also urged the media to be 'cautious in asking unimportant questions' that could cause unspecified damage.
Doctors have advised families of the boys, aged 11 to 16, that they should avoid letting them contact journalists for at least one month.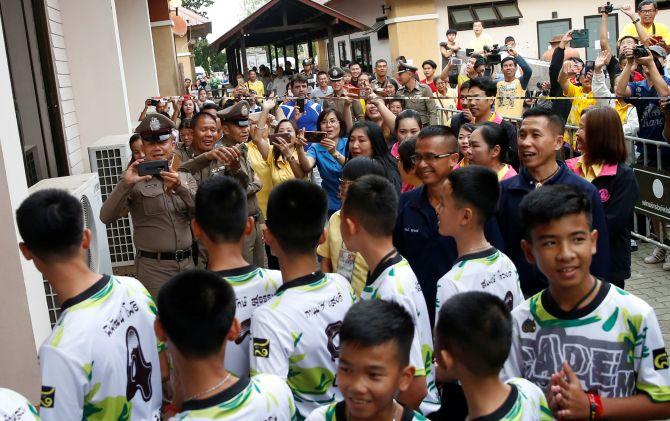 The international rescue effort captivated the world after the football team walked into the cave on June 23 and were trapped by rising floodwaters.
After nine days without food, they were found emaciated and huddled in a group on a muddy ledge by British divers several kilometres inside Tham Luang.