Prime Minister Narendra Modi, who did not make it to the final eight selected by TIME for the annual 'Person of the Year' title, has been hailed as one by its readers in an online poll conducted by the publication. Let's take a look at the 10 names that forced Modi out of reckoning for the title.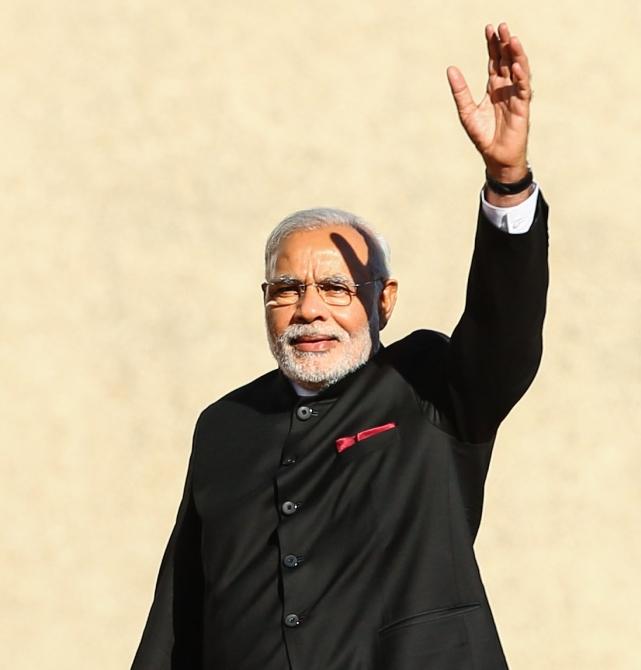 Prime Minister Narendra Modi acknowledges supporters after inspecting the gaurd at Parliament House in Canberra, Australia. Photograph: Mark Nolan/Getty Images
Ferguson protesters
Protesters in Ferguson, who were demonstrating against a grand jury's decision not to indict white police officer Darren Wilson who shot and killed unarmed black teenager Michael Brown in August ranked second with 9 per cent of the votes.
Demonstrators protest outside the police station in Ferguson, Missouri. Photograph: Scott Olson/Getty Images
Joshua Wong
With his thick spectacles, a bowl-like haircut and a seemingly bemused expression, he looks like an average geek. But this 17-year-old who has only just left school to pursue a degree in politics and public administration became a revered figure for people much older than him, and somewhat of a political prodigy in Hong Kong.
Joshua Wong is third in this list for risking his life claiming the future rights of his generation, and becoming the face of Hong Kong's democracy protests at such a young age.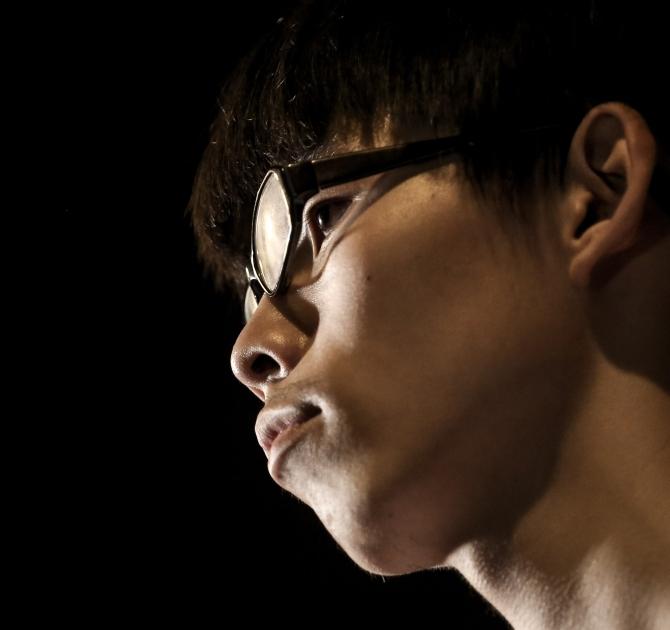 Student leader Joshua Wong speaks to protesters in this photograph taken on October 4, 2014 in Hong Kong Photograph: Chris McGrath/Getty Images
Malala Yousafzai
Malala, who was nominated in the Nobel peace prize category last year also, had displayed tremendous courage even after the Taliban attack when she resolutely expressed her determination to carry on with her campaign for child rights and girls education especially in a country like Pakistan.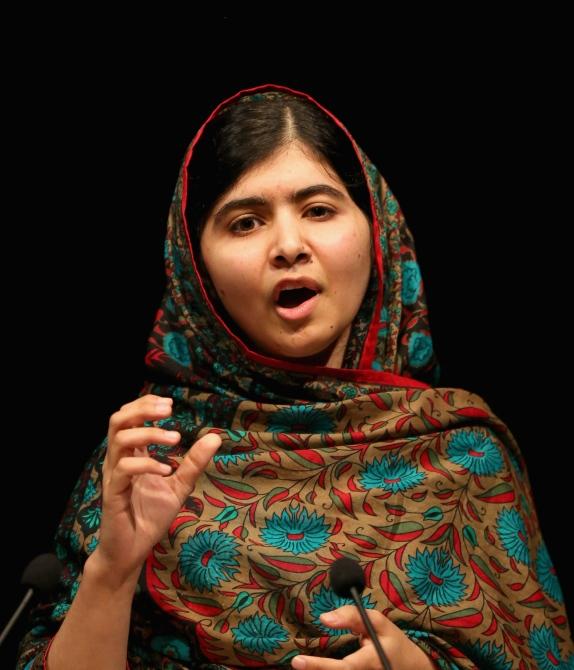 Malala, at 17, became the youngest person to become a Nobel laureate.
Malala Yousafzai speaks during a press conference at the Library of Birmingham after being announced as a recipient of the Nobel Peace Prize in Birmingham, England. Photographer: Christopher Furlong/Getty Images
Ebola doctors and nurses
Thousands of health workers and nurses are risking their lives to contain and treat the deadly outbreak of Ebola in West African countries.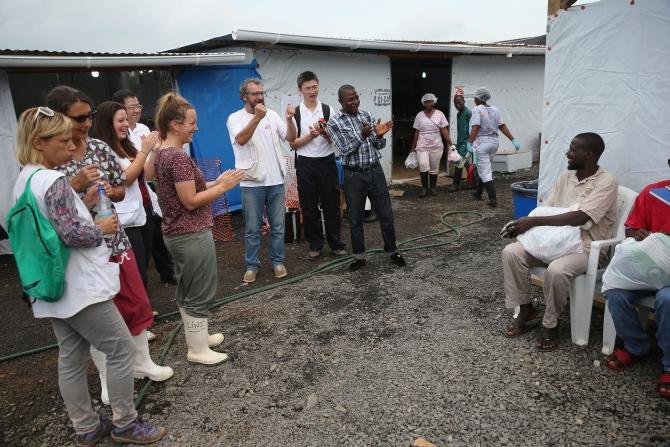 These people represent those hundreds of healthcare givers who left their loved ones behind and served the epidemic stricken countries in West Africa, despite knowing the consequences of the deadly infection.
Doctors Without Borders staff cheer as Ebola survivors are out-processed from the treatment center after recovering from the virus in Paynesville, Liberia.Photograph: John Moore/Getty Images
Vladimir Putin
The Russian president has repeatedly opposed the United States and its allies on the international stage, besides fuelling a bloody war in western Ukraine. And if that was not all, his backing of Syria's President basher al-Assad has set the clock back to Cold War days.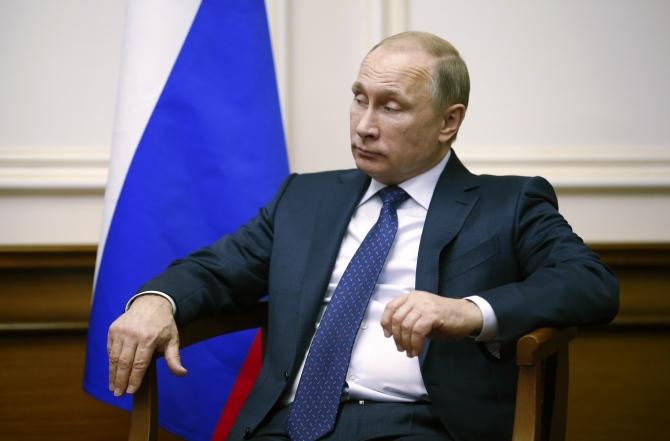 Russian President Vladimir Putin attends a meeting with his French counterpart Francois Hollande (unseen) at Moscow's Vnukovo airport. Photograph: Maxim Zmeyev/Reuters
Laverne Cox
Cox is the first ever transgendered person to be nominated for an Emmy Award for teleseries Orange Is The New Black, and also the first person from her community to be on the cover of Time magazine. Cox used her role in the series as a launching pad for activism.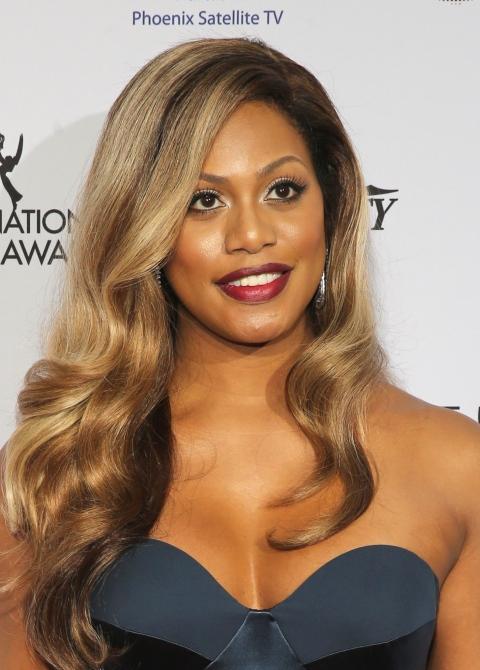 Actress Laverne Cox attends the 2014 International Academy Of Television Arts & Sciences Emmy Awards at New York Hilton in New York City. Photograph: Neilson Barnard/Getty Images
Joko Widodo
According to the Time magazine, the president of Indonesia, a former furniture salesman known as Jokowi, is the country's first leader to not come from the elite.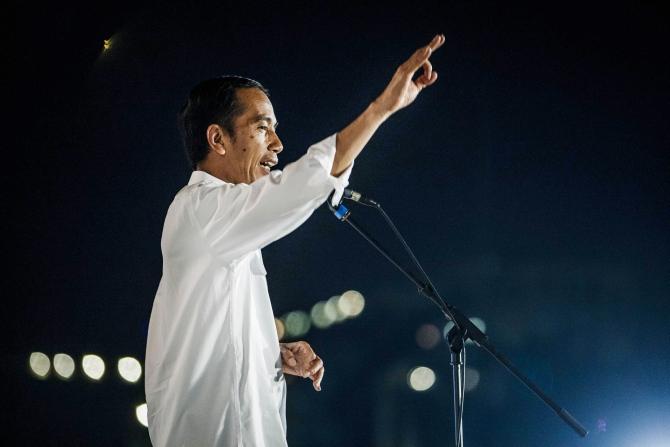 Indonesian President Joko Widodo speaks during the people celebration know as 'Pesta Rakyat' at National Museum in Jakarta, Indonesia. Photograph: Ulet Ifansasti/Getty Images
Pope Francis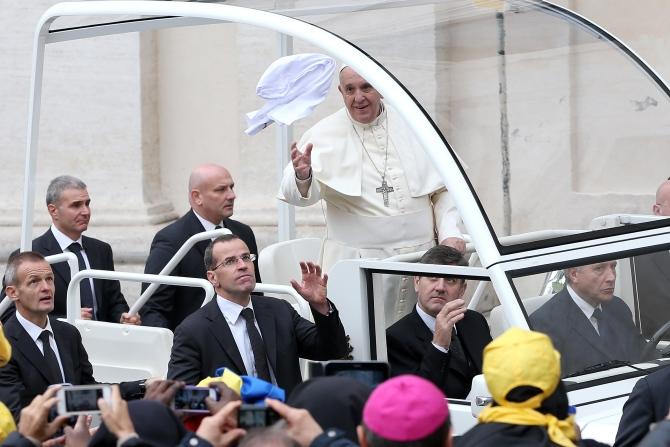 According to Time, the 2013 Person of the Year used his second year in papacy to advance internal Vatican reforms, push for peace in the Middle East, raise the church's profile in Asia and shift the Vatican's tone on divorce and homosexuality.
Pope Francis waves to the faithful after his weekly audience as he leaves on popemobile St. Peter's Square in Vatican City, Vatican. Photograph: Franco Origlia/Getty Images
Chibok girls
The plight of the more than 200 girls who were kidnapped by the Islamist terrorist Boko Haram drew international attention to the threat of extremism in Nigeria – and the world's failure to oppose it, the Time says.
Pope Francis waves to the faithful after his weekly audience as he leaves on popemobile St. Peter's Square in Vatican City, Vatican. Photograph: Franco Origlia/Getty Images