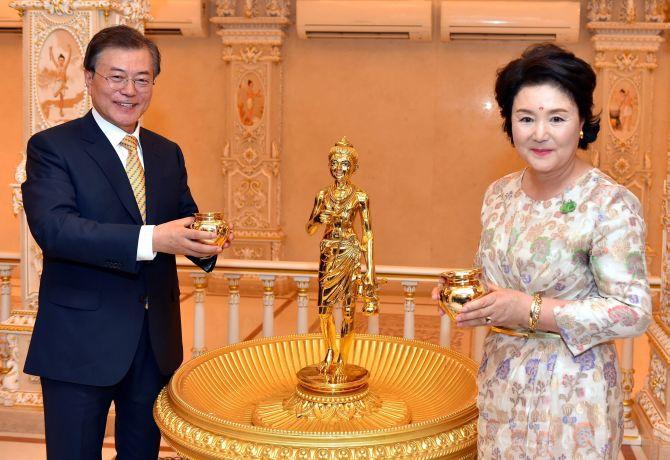 South Korean President Moon Jae-in paid a visit to the Swaminarayan Akshardham Temple in East Delhi on Sunday.
Constructed by the Bochasanwasi Akshar Purushottam Sanstha, the temple complex displays millennia of traditional Hindu and Indian culture, spirituality, and architecture. It is one of the most visited places for tourists in Delhi.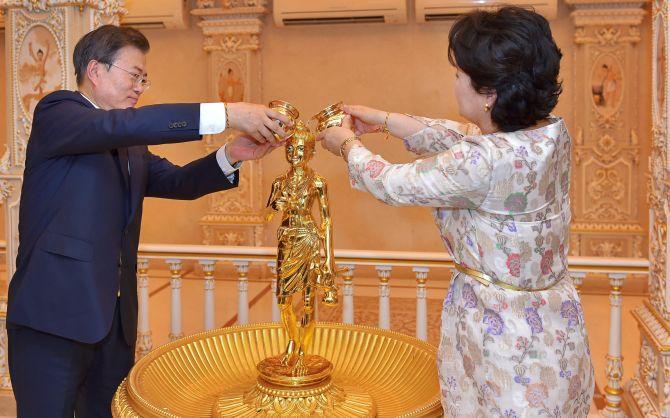 Moon who is on a three-day visit to India arrived in New Delhi on Sunday evening.
This is Moon's first-ever state visit to India after he took over as the President last year.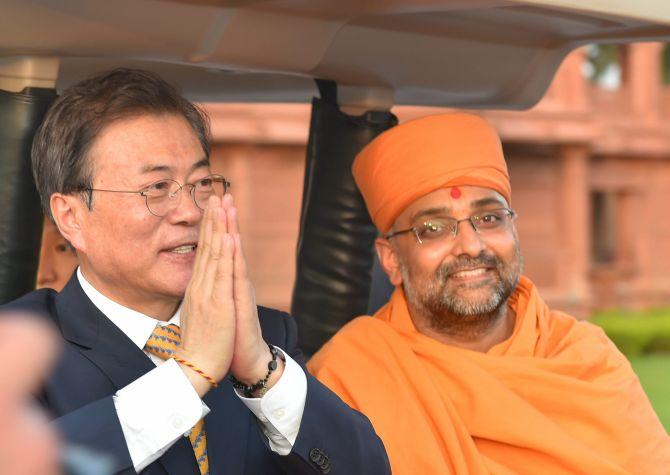 Moon, accompanied by wife Kim Jung-sook, was received by Minister of State (MoS) for External Affairs General V K Singh (retd).
The South Korean President is leading a delegation comprising senior members of his cabinet, officials as well as industry captains.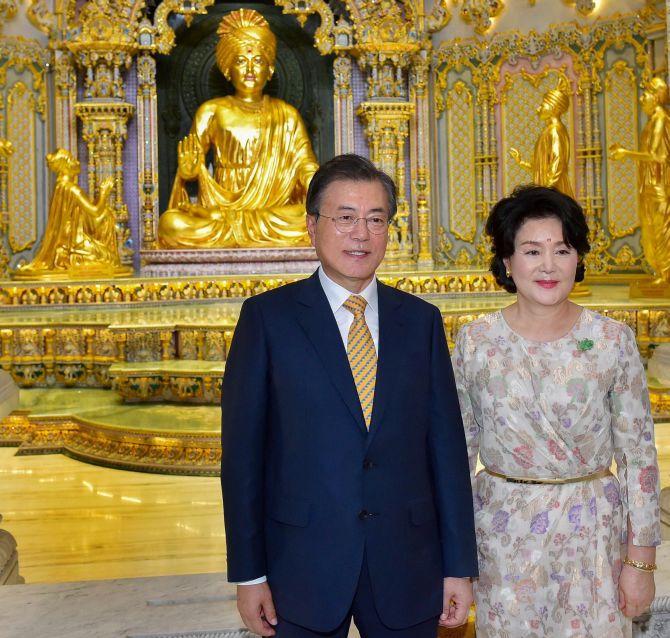 During his visit, Moon will attend an India-Korea Business Forum on July 9.
On the same day, Prime Minister Narendra Modi and Moon will together visit the Gandhi Smriti. Thereafter, they will also visit a Samsung plant in Noida.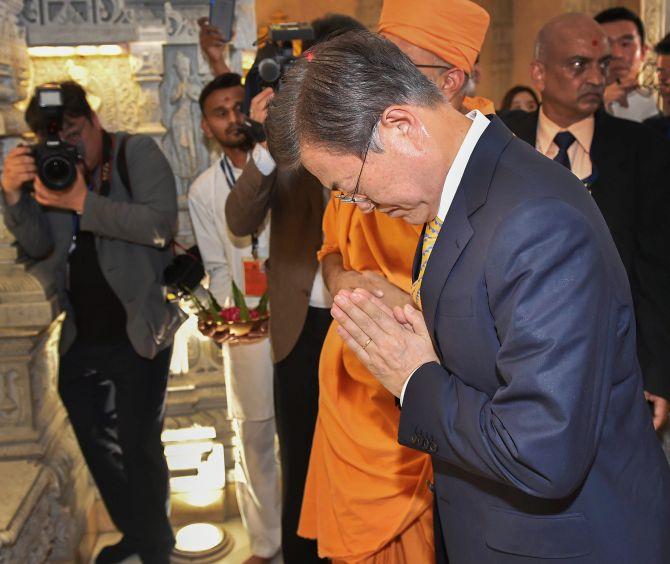 Moon will be accorded with a ceremonial reception at the Rashtrapati Bhawan on July 10.
Prime Minister Modi will then hold official talks with the South Korean President in Hyderabad House, which will be followed by lunch.
The two leaders will also address the India-South Korea CEOs Roundtable. Some agreements are also expected to be signed.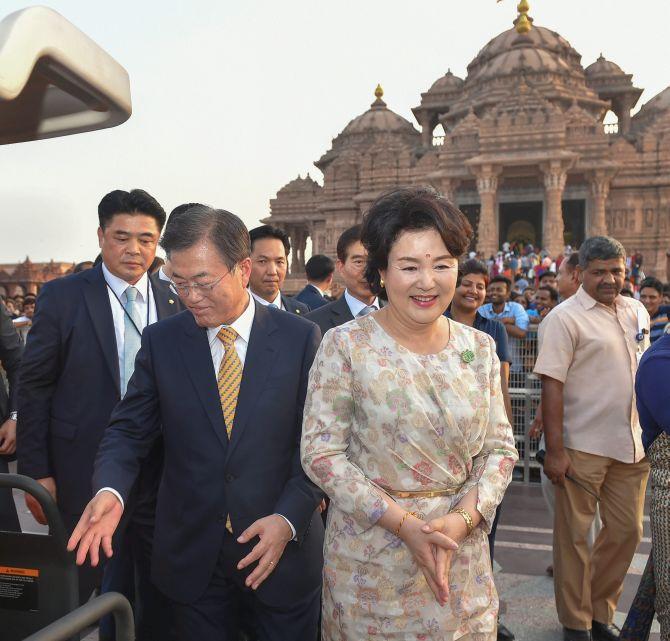 In the evening, Moon will meet President Ram Nath Kovind who will also host a banquet for the visiting dignitary and his delegation at the Rashtrapati Bhawan.
In the morning of July 11, Moon will depart from New Delhi.
Prime Minister Modi had visited Seoul in May 2015. His visit helped elevate India-South Korea relations to a 'Special Strategic Partnership'.