Kashmir looked picture perfect on Monday. The Valley received its heaviest snowfall, which started on Sunday night.
The cold forced most Kashmiris to stay indoors and threw life out of gear. But there are few things that can match the beauty of a white Kashmir. Umar Ganie/Rediff.com captures some wow moments.


An auto rickshaw driver tires to make his way through the streets of Kashmir amid heavy snow.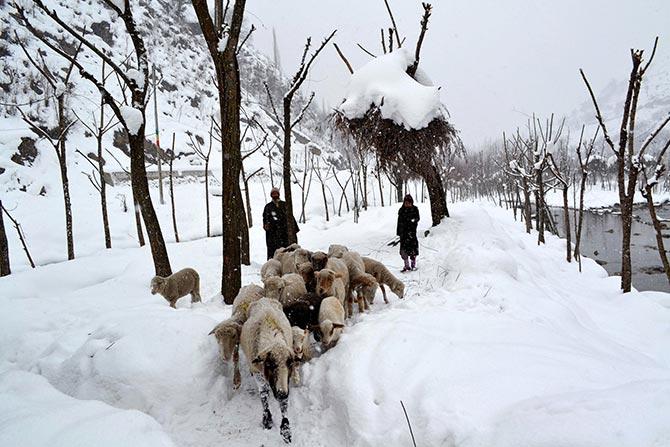 A shepherd steers his sheep in snow-covered Srinagar.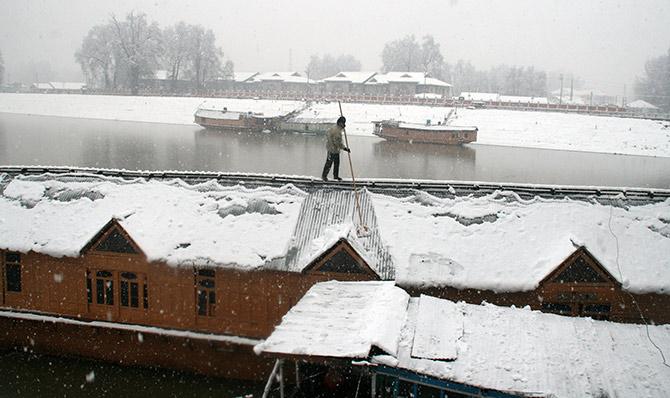 A owner of a house boat clears snow from its rooftop in Srinagar.
A man stops and admires the picturesque view as he crosses a bridge in Srinagar.
Life slows down at Lal Chowk in snow-hit Srinagar.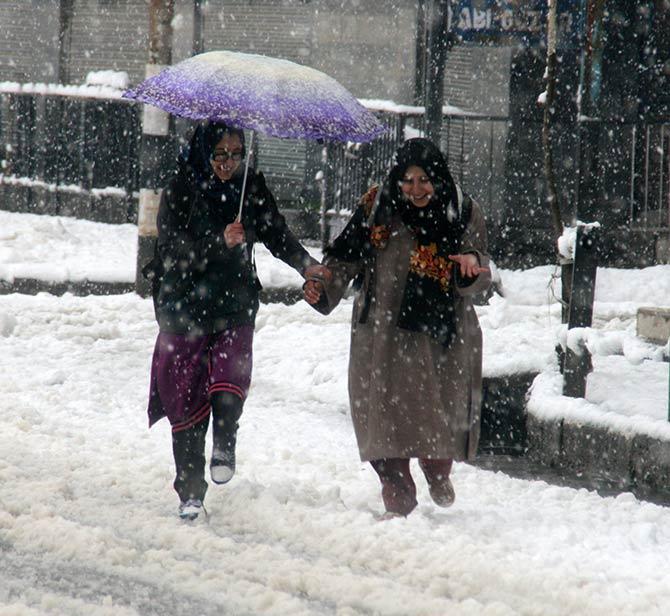 Thank god it's Monday! Women in Kashmir have a fun day out in the snow.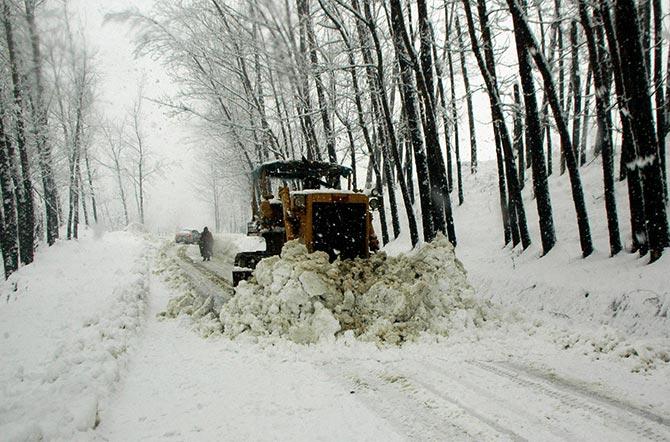 A beacon worker clears snow on the Srinagar-Jammu National Highway on Monday. The 294-km was closed for traffic.



With snow-covered branches, this road in Srinagar looks like it's straight off a postcard.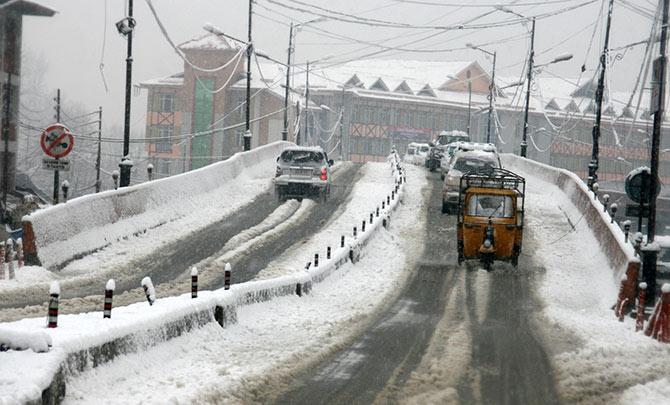 Vehicles move with caution on the slippery streets of Srinagar.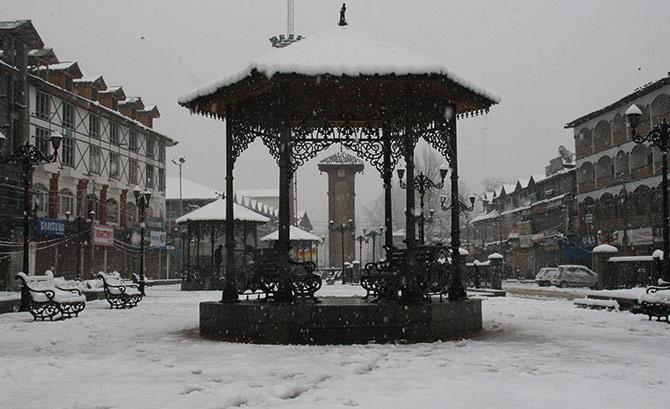 A deserted Lal Chowk looks pretty in white...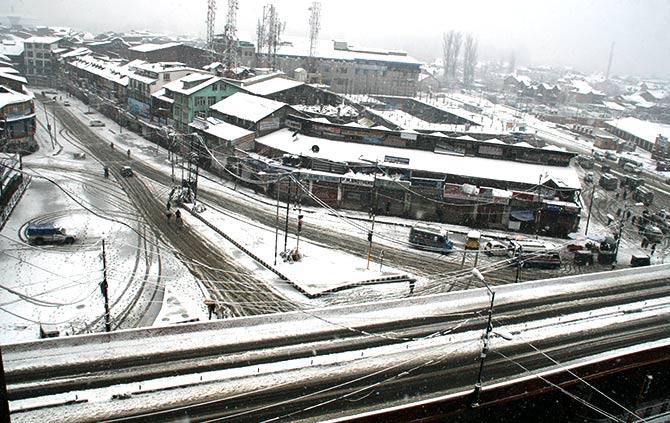 ...And so does the rest of Srinagar.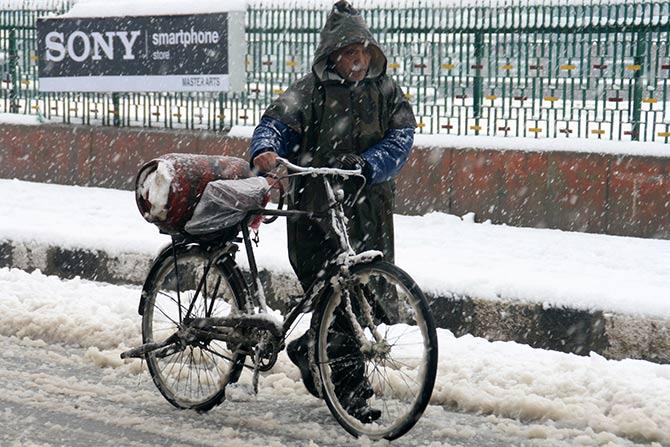 A man walks along with his bicycle braving the heavy snowfall.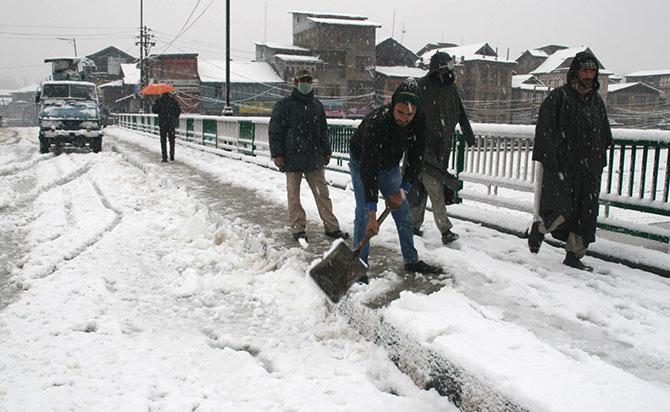 It was an extended weekend for most, but not for civic workers in Srinagar who had a task at hand as snow continued to pile up.