Wintry weather has caused disruption across parts of the United Kingdom, with roads blocked by snow and services suspended.
Motorists were urged to put off all non-essential journeys on Thursday as Britain braced itself for further snow and icy conditions.
Forecasters have warned more snow is expected after blizzards disrupted travel and closed schools - and it could be the coldest spell for two years.
Rain and strong winds battered the country while many areas have been blanketed in snow, while tornadoes have damaged home and cars in Cronwall, Pembrokeshire and north London.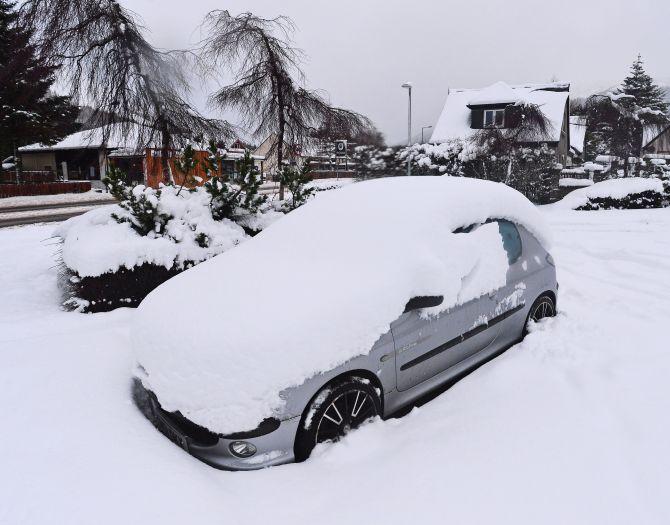 A car buried under 4-6 inches of snow in Tyndrum, Stirlingshire. The Met Office has issued amber 'be prepared' warnings across central and southern Scotland as snow, ice and high winds bring Scotland to a stand still. Photograph: Mark Runnacles/Getty Images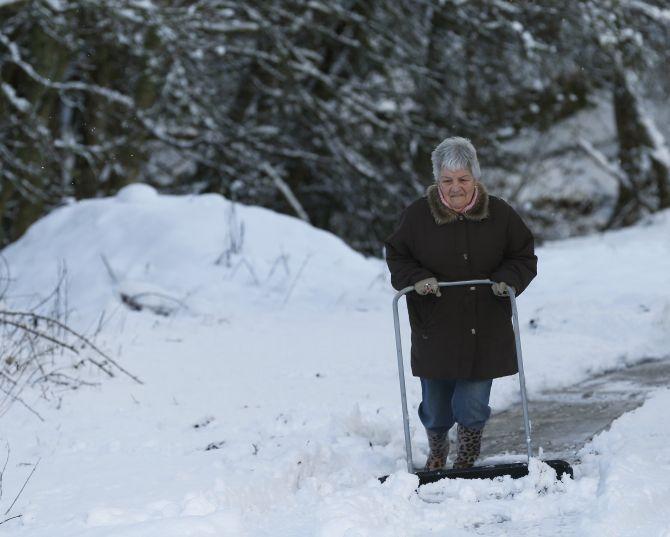 A woman clears snow in East Haugh, central Scotland. Photograph: Russell Cheyne/Reuters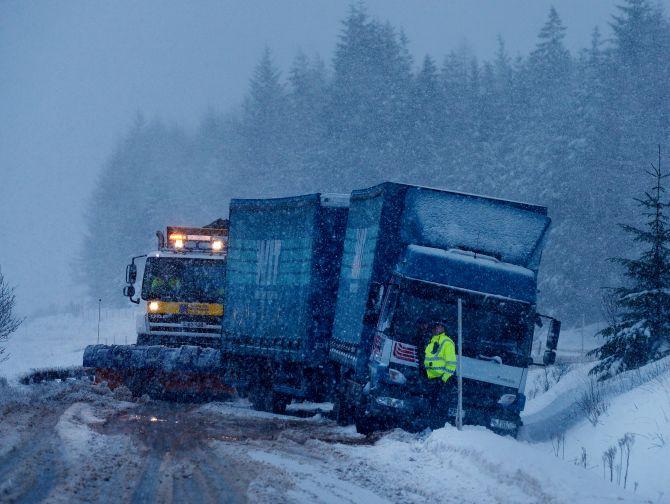 Difficult driving conditions as a lorry slides on the A82 as snow continues to fall in Tyndrum Scotland. Photograph: Mark Runnacles/Getty Images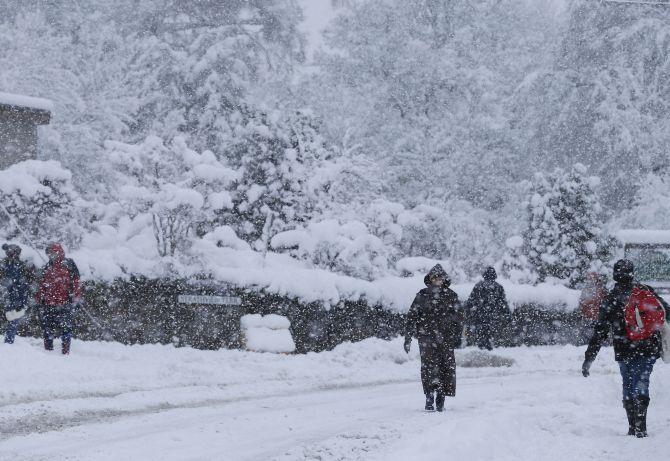 People walk in the snow in Pitlochry, central. The weather office has issued warnings that parts of the country will be struck by gales and snow. Photograph: Russell Cheyne/Reuters
A table and chairs are covered in snow in Bruar, central Scotland. Photograph: Russell Cheyne/Reuters