Did you blink? There was a total eclipse of the moon on Saturday -- and it was an unusually short one.
Glowing deep orange, the so-called 'blood moon' wandered into view and dazzled sky gazers across the world.
The moment when the moon was completely obscured by Earth's shadow lasted four minutes 43 seconds, making it the shortest lunar eclipse of the century.
NASA said that the shortest total lunar eclipse on record was in 1529 and lasted one minute and 42 seconds.
Check out these stunning images of the rare event.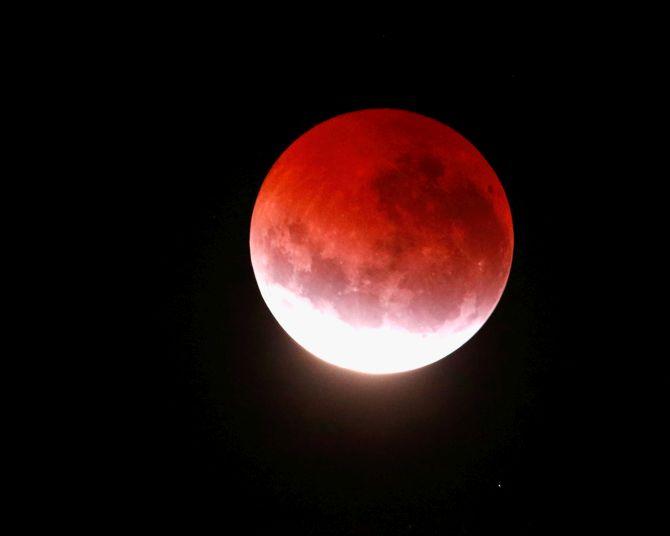 A blood red moon lights up the sky during a total lunar eclipse in Auckland, New Zealand. Photograph: Phil Walter/Getty Images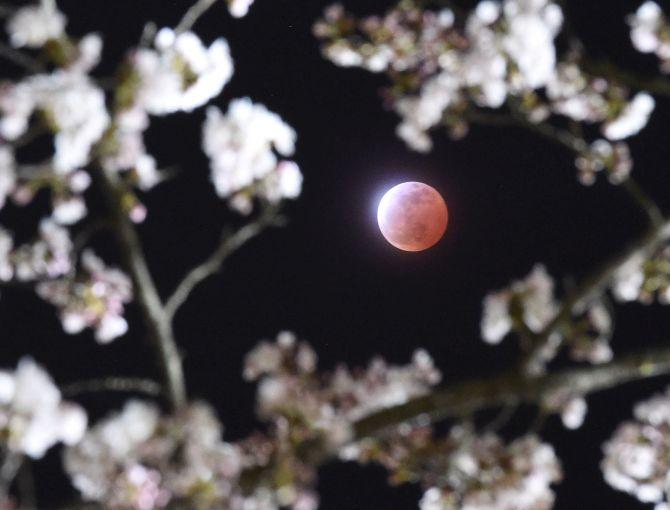 A total lunar eclipse is seen between cherry blossoms in Shiraishi, Miyagi prefecture, Japan. Photograph: Kyodo/Reuters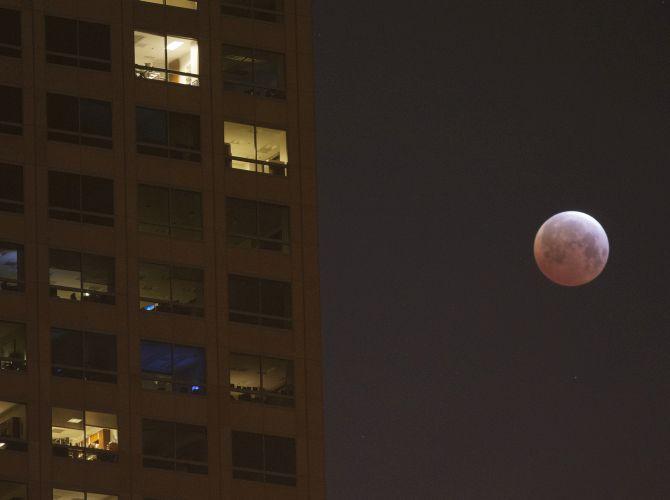 The moon is seen behind downtown high-rise buildings during the shortest total lunar eclipse of the century before dawn in Los Angeles, California. The eclipse, with the moment of totality lasting only about five minutes, is particularly brief because the moon is passing through the upper part of the Earth's circular shadow rather than across the middle, which would have made it last longer. Photograph: David McNew/Getty Images

A combination photo shows shadow falling on the moon as it undergoes a total lunar eclipse and after the total lunar eclipse from Sendai, Miyagi prefecture. Photograph: Kyodo/Reuters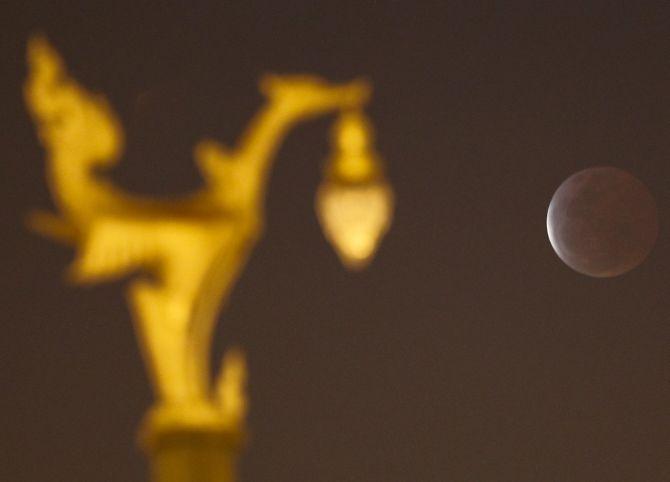 A total lunar eclipse, also known as a 'blood moon', is seen from near a swan statue in Nakhon Pathom province on the outskirts of Bangkok. Photograph: Chaiwat Subprasom/Reuters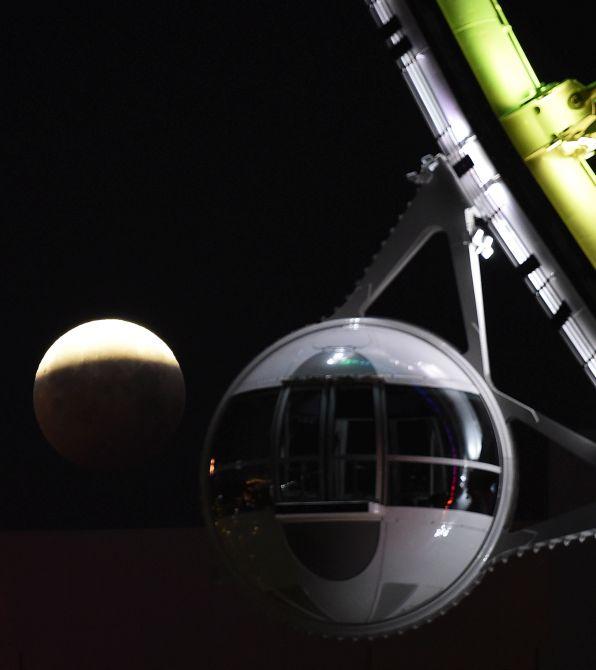 The moon is shown coming out of the Earth's shadow behind a cabin on the Las Vegas High Roller at The LINQ Promenade during a brief total eclipse, the shortest one this century in Las Vegas, Nevada. Photograph: Ethan Miller/Getty Images