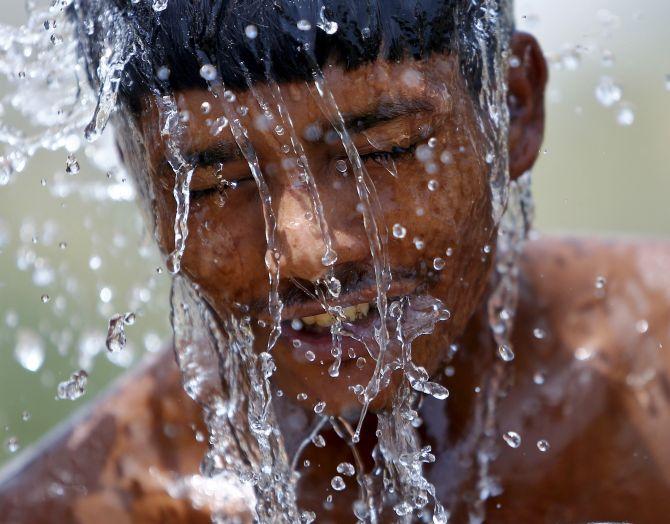 It is only the first week of April and summer has just set in. But a searing heat wave is sweeping across Telangana and according to the government 66 people have already fallen prey to the Sun god.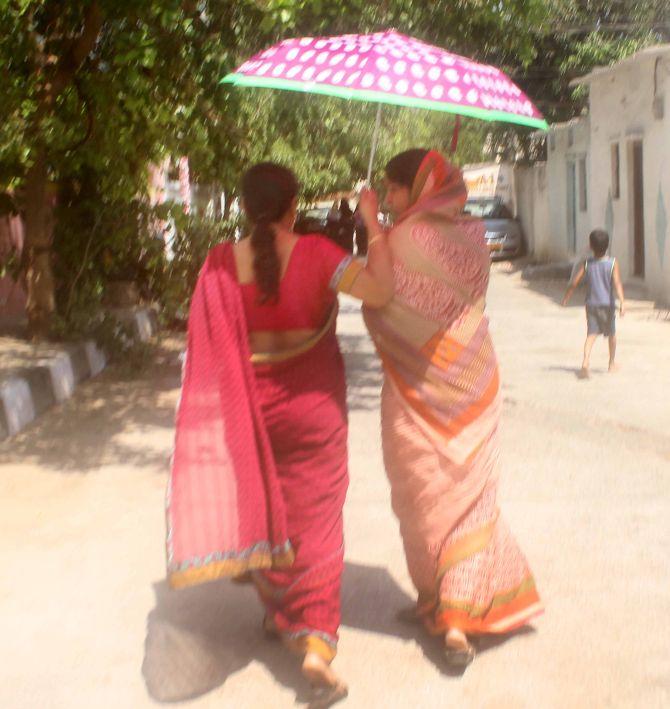 Mahabubnagar, the state's largest district, accounted for the highest number of 28 deaths, followed by Medak with 11, Nizamabad with 7, Khammam and Karimnagar (five each), Adilabad and Warangal (four each) and Nalgonda (two), an official release said.
Telangana has been witnessing high temperatures for several days now and the highest maximum temperature of 43 degree Celsius was recorded at Nalgonda during the last 24 hours, a release from the meteorological office said.
Hyderabad and other towns in the state have also witnessed temperatures above 40 degree Celsius, it added.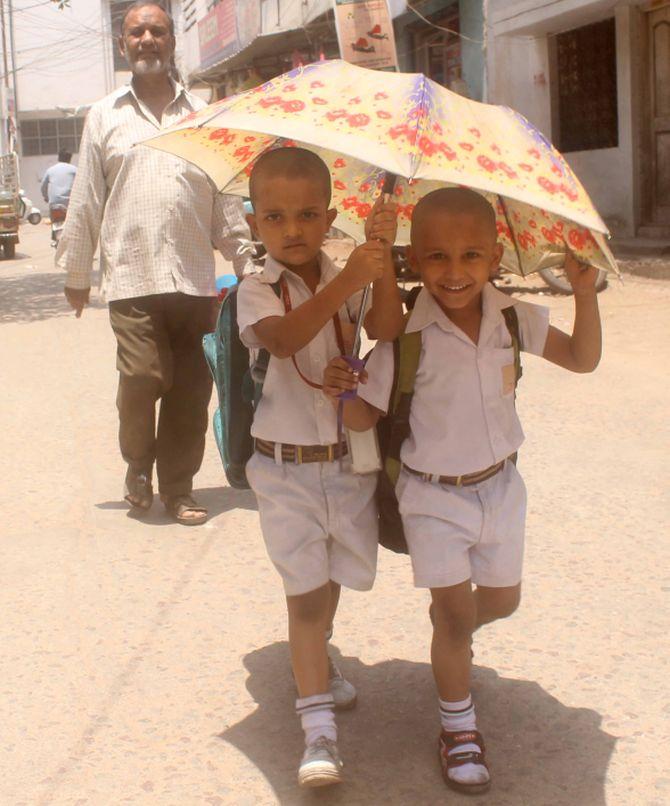 The severe heatwave has forced the people to stay indoors during the peak hours of the day and the roads and bazaars in Hyderabad and other major cities were wearing deserted look.
The state administration has advised the people to avoid going out into the open from 12 noon.
Photographs: SnapsIndia