A 52-year-old female devotee from Thrissur offered prayers at the Sabarimala Temple on Tuesday, amid agitation by protesters regarding her entry.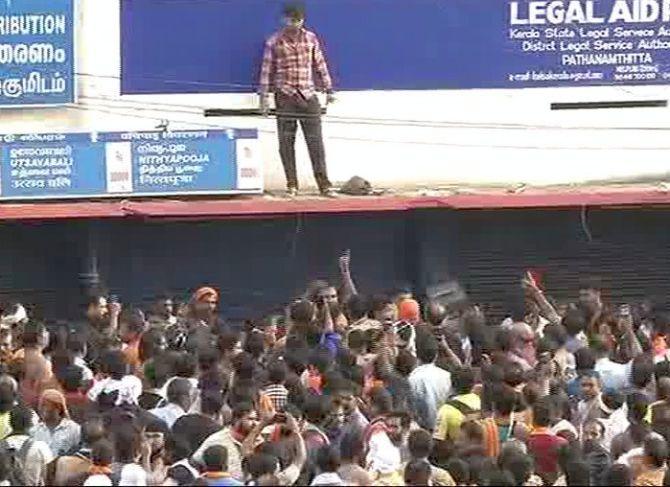 Lalitha's entry into the holy shrine was opposed by protesters suspecting that she belonged to the age group of 10-50. However, she was allowed to enter after verification under police protection.
During the protests, a number of media persons, including a cameraman of a Kerala-based television channel, were attacked by agitating devotees.
The doors of the Ayyappa Temple reopened on Monday for two days for a special prayer amid tight security.
On Monday, the Kerala high court had ruled that devotees and media persons should not be barred from entering the temple.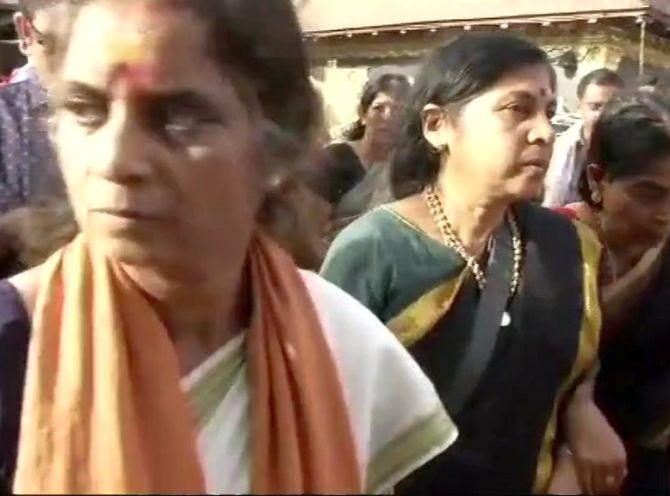 In the wake of violent protests, the Kerala Police issued prohibitory orders at Pamba, Nilakkal and other areas near the shrine.
The Sabarimala Temple and its surrounding areas witnessed a series of protests in October over the Supreme Court's decision to quash restrictions on the entry of females between 10 and 50 years age group into the holy shrine.
However, in spite of the apex court's order no female in menstruating ages were able to enter the sanctum sanctorum of the temple when it opened last time.
More than 3000 protesters were arrested for instigating the violence that broke out in the state, while around 529 cases were registered.
Photographs: ANI/Twitter