Azad Maidan in south Mumbai turned into a sea of red on Monday, March 12, as thousands of farmers, carrying red flags, converged there after walking 180 km under the blazing sun over the last six days.
Scenes from Azad Maidan. All Photographs: Syed Firdaus Ashraf/Rediff.com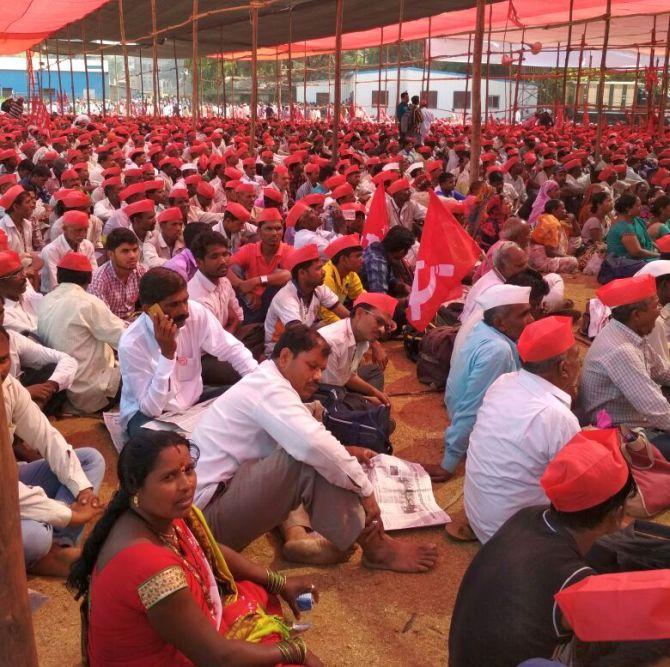 The farmers descended on Azad Maidan seven kilometres away from their destination -- the Maharashtra assembly -- which they are planning to gherao to press their demands of an unconditional loan waiver, and transfer of forest land to tribal farmers who have been tilling it for years.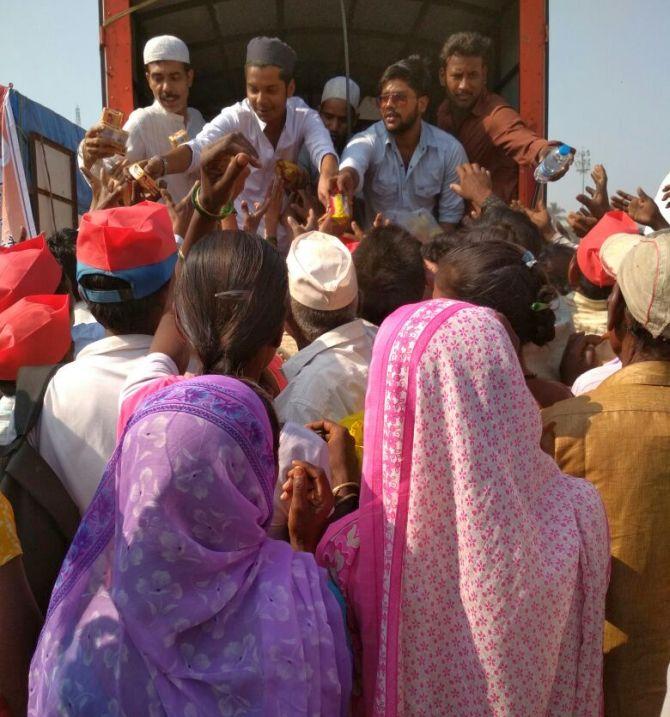 Mumbaikars helped the farmers en route, provided them water, dates, biscuits.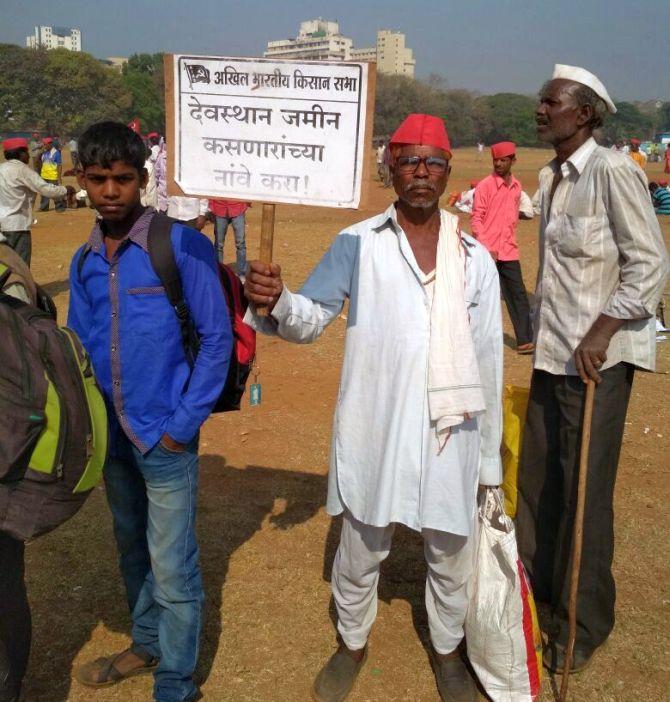 One of the farmers' demands is to transfer ownership of the temple lands, which they cultivate, in their names.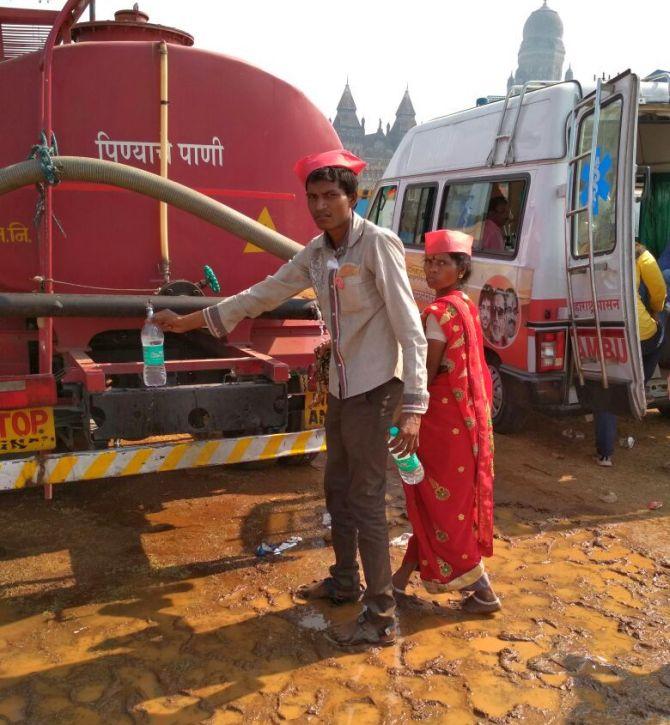 Water tankers provide water for the thirsty farmers.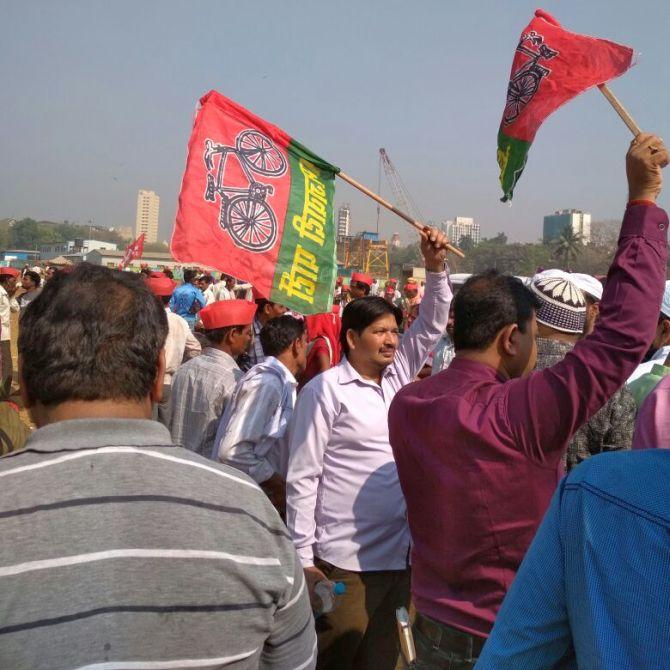 Even as the long march is led by the Communist Party of India-Marxist, other Opposition parties have lent their support to the protest.
WATCH: Farmers make their way into Mumbai