An earthquake measuring 6.9 on the Richter Scale struck Lombok island of Indonesia on Sunday, according to the United States Geological Survey, killing over 90 people and injuring 200 others.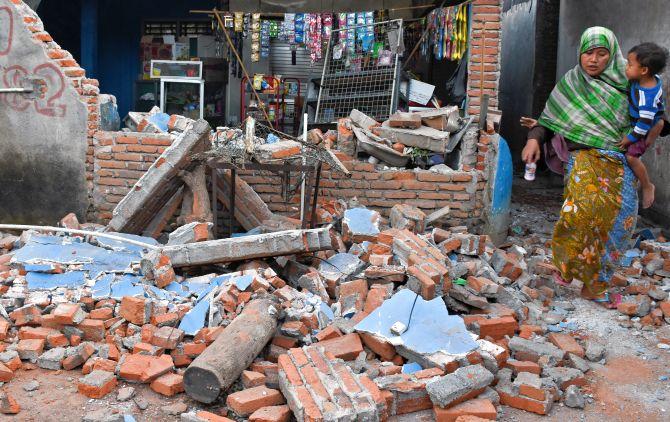 Arifin Muhammad Hadi, head of disaster management of the Indonesian Red Cross Society, confirmed the death toll. Hundreds of people have been taken to local hospitals and thousands of homes have been damaged, he said.
The earthquake struck at a depth of 15 kilometre, causing dozens of buildings to collapse and triggering a tsunami warning. Over an hour later the tsunami warning was lifted.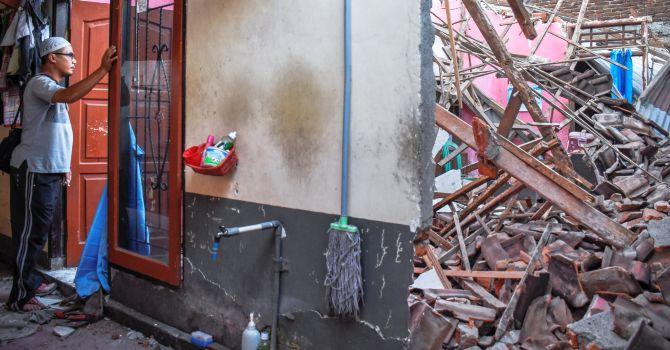 The quake occurred in the early evening after sunset and was the second powerful temblor on Lombok in a week. A 6.4-magnitude earthquake shook the island July 29, killing more than a dozen people and briefly stranding hundreds of hikers on the slopes of a volcano.
"All the hotel guests were running, so I did too. People filled the streets," Michelle Lindsay, an Australian tourist on Bali, was quoted as saying to Reuters. "A lot of officials were urging people not to panic."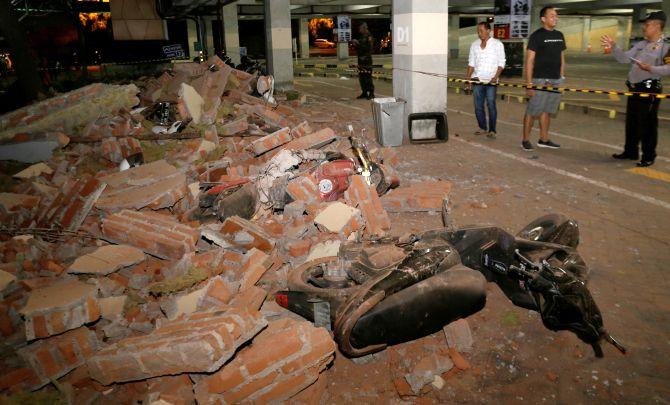 It was a very different experience for a young couple from United Kingdom who told Mirror that they had got engaged just five minutes before the quake struck.
Cally Charles, 23, said her partner Ashley Knight had popped the question on a beach and were in the lift heading back up to their hotel.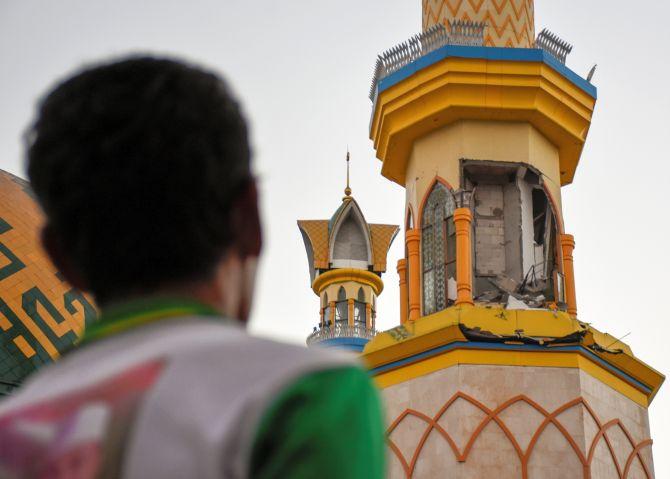 "It was the scariest moment of my life," she said. "Five minutes before the earthquake my boyfriend proposed on the beach! He's one of a kind he made the earth move for me!"
Indonesia's ministry of tourism released a statement saying no tourists had been "injured or impacted" by the quake.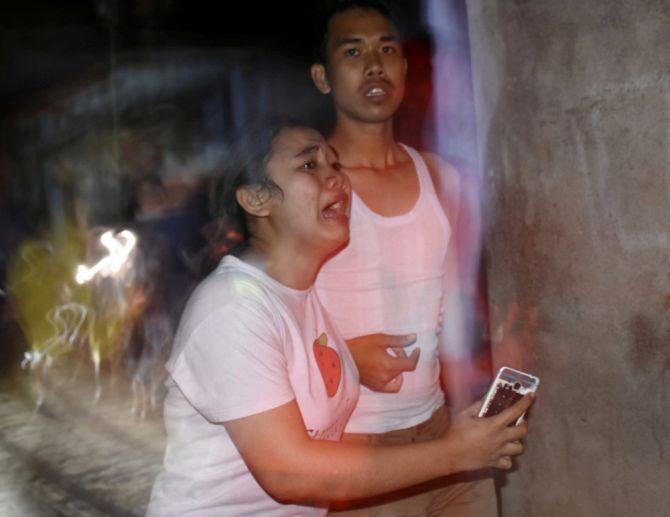 Hospital patients had been moved to outdoor areas as a precaution, Haji Rum, head of the West Nusa Tenggara Disaster Management Agency, said.
Landline phone and cellphone services were reported down in Tanjung, the Lombok town nearest to the epicentre.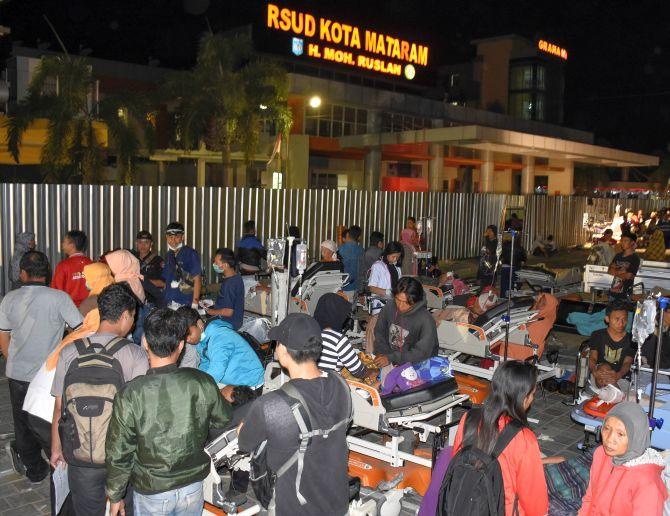 Celebrity model Chrissy Teigen is currently holidaying in Bali with singer husband John Legend and their two children Luna, two and Miles, three months. She live tweeted the earthquake to her 10.6 million followers.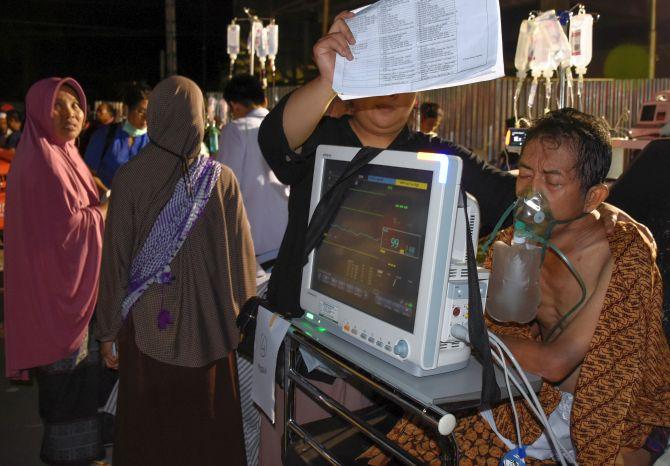 Teigen said the island was experiencing aftershocks and she walked outside naked holding her newborn son. "MASSIVE earthquake, oh my god," she wrote. Moments later she added: "Bali. Trembling. So long."