Prime Minister Narednra Modi's temple run in Nepal continued for the second day on Saturday as he visited Mukhtinath temple and Pashupatinath temple.
Modi also met Nepal's former prime ministers Prachanda and Sher Bahadur Deuba, and opposition leaders and held wide-ranging discussions on ways to strengthen bilateral ties.
Here are the highlights of Modi's second day in Nepal.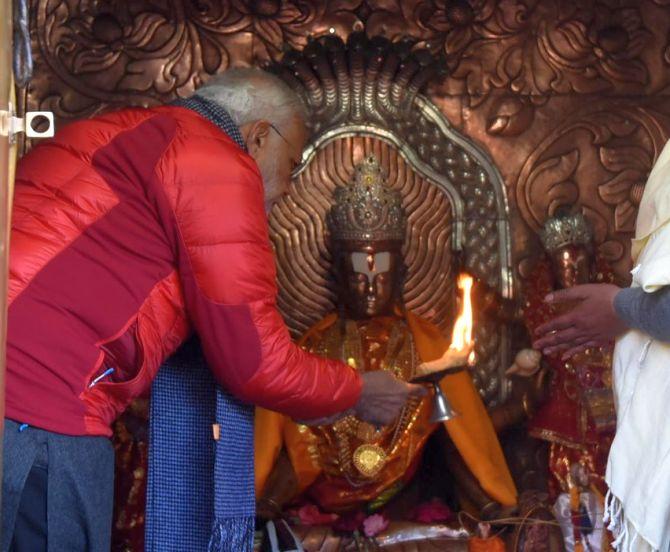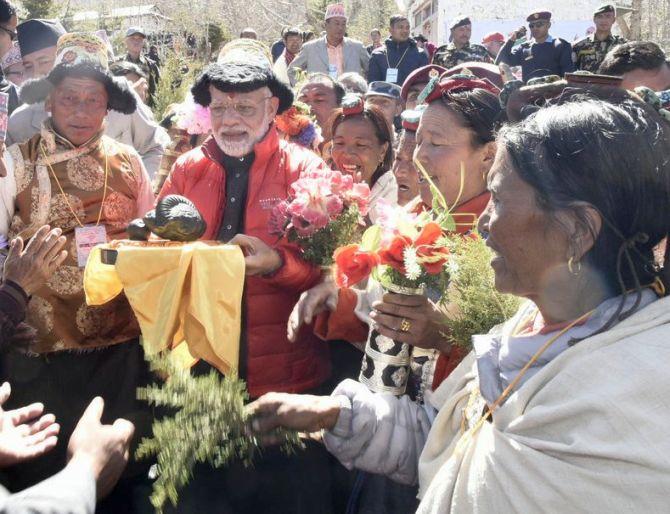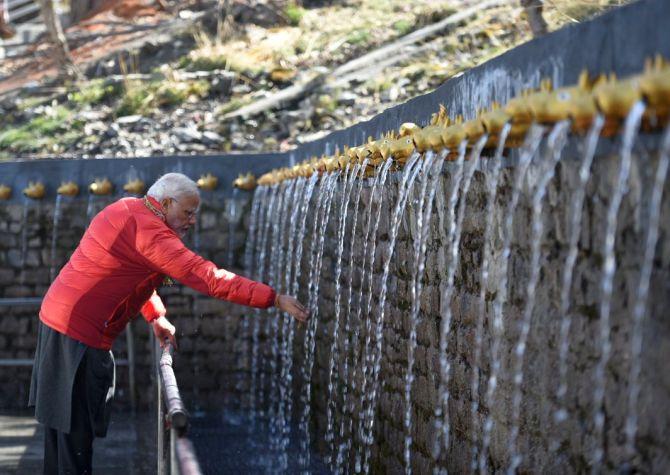 IMAGE: Modi also took the holy water from 108 stone watertaps in the temple premises and took pradakshina by circumambulating around the holy temple. Photograph: @narendramodi/Twitter
IMAGE: After Muktinath, Modi offered his prayers at the Pashupatinath temple, located on the banks of the Bagmati river. The Pashupatinath temple is regarded as the most sacred and oldest temple of Shiva (Pashupati) in Nepal. Photograph: @PIB_India/Twitter