Stunning photographs have captured the Perseid meteor shower that has delighted stargazers across the world.
The annual spectacle, which takes place in July and August and is the result of particles falling from the Comet Swift-Tuttle, reached its peak this weekend.
Forecasters at NASA predicted that this outburst would reach double the normal rates of meteors for August 11 and 12. The last Perseid outburst, in which more meteors than usual appear, occurred in 2009.
Here's a glimpse of the meteor shower!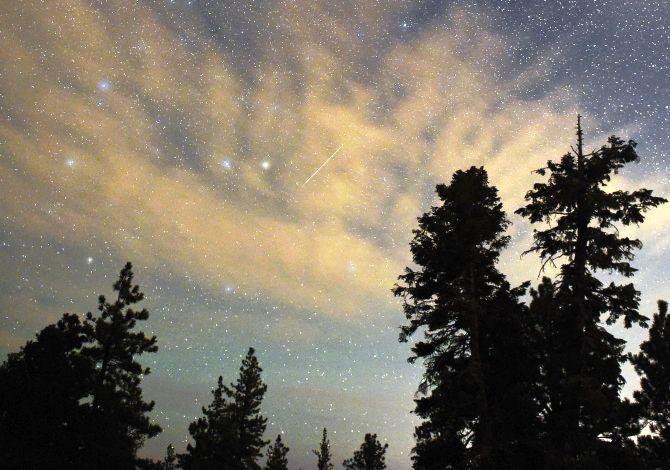 A Perseid meteor streaks across the sky above the desert pine trees in the Spring Mountains National Recreation Area, Nevada. Photograph: Ethan Miller/Getty Images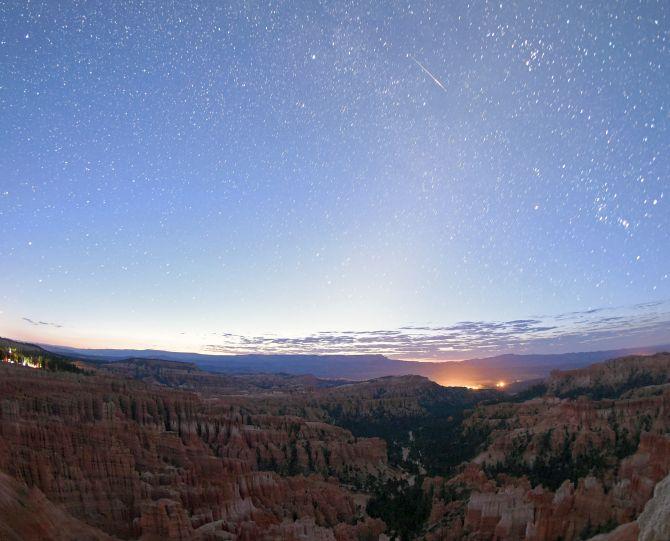 The sights have delighted stargazers across the world. The annual display, known as the Perseid shower because the meteors appear to radiate from the constellation Perseus in the northeastern sky, is a result of Earth's orbit passing through debris from the comet Swift-Tuttle. Photograph: Ethan Miller/Getty Images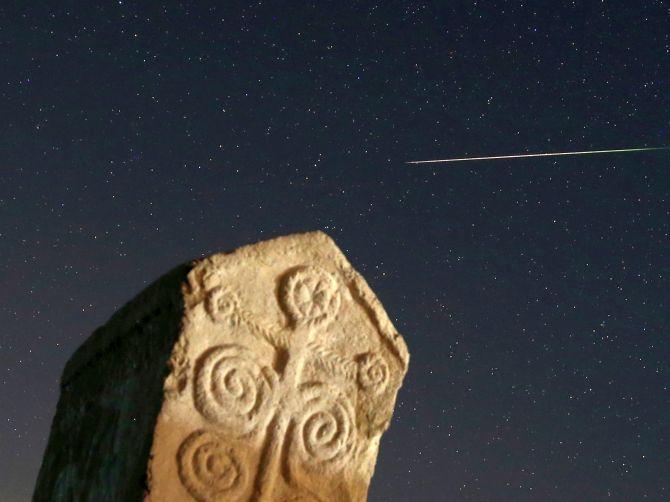 A meteor streaks past stars in the night sky above medieval tombstones in Radmilje near Stolac, south of Sarajevo, Bosnia and Herzegovina. Photograph: Dado Ruvic/Reuters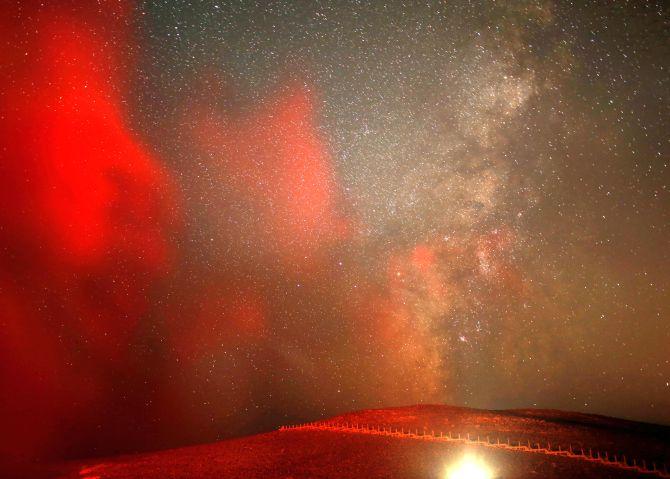 The "Milky Way" is seen across the sky in the early morning hours during the Perseid meteor shower in Ramon Crater near the town of Mitzpe Ramon, southern Israel. The red cloud was caused by a person walking in front of the camera during the long exposure, while a car with its tail lights on drove behind the photographer. Photograph: Amir Cohen/Reuters
The peak of the Perseid meteor shower was on Friday night, when there also happens to be a darker-than-usual sky forecast. This image is taken from above the hoodoos named Thor's Hammer and the Three Sisters in Bryce Canyon National Park, Utah. Photograph: Ethan Miller/Getty Images

A composite image of satellites, planes and comets across the night sky under stars that appear to rotate above CorfeCastle in Corfe Castle, United Kingdom. Photograph: Dan Kitwood/Getty Images