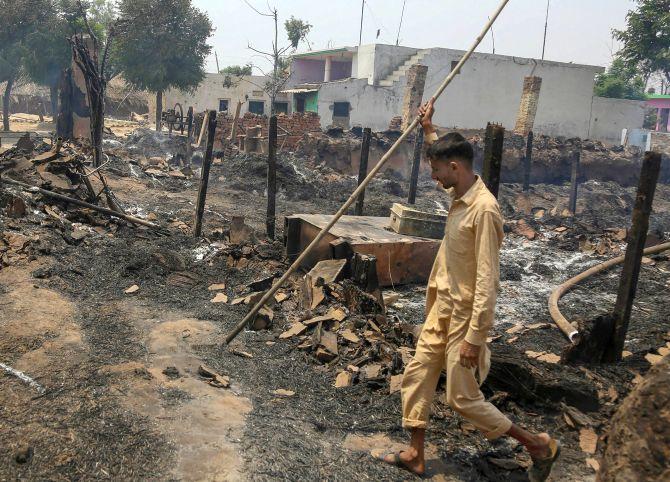 Five civilians were killed and nine others injured as Pakistani troops rained mortars and opened heavy fire on Indian villages and border posts along the International Border in Jammu, Kathua and Samba districts on Wednesday.
Pakistani Rangers are continuously firing and shelling along the IB and Line of Control in Jammu, Kathua and Samba districts for 9th consecutive day on Wednesday.
A senior police officer said two civilians were killed and six injured in the shelling and firing in Samba that started at 9 am.
Pakistani Rangers also targeted civilian areas and posts in Kathua district.
"There was heavy firing and shelling on civilian areas and posts along the IB in Hiranagar sector of Kathua district before dawn", a senior police officer said.
In the firing and shelling, three persons were injured and one of them succumbed to injuries on way to hospital, he said adding the injured have been admitted to hospitals.
He said over 100 border dwellers have been evacuated and put in safe shelters and an operation to evacuate others is going on with use of bullet proof vehicles. The shelling is going on, he said.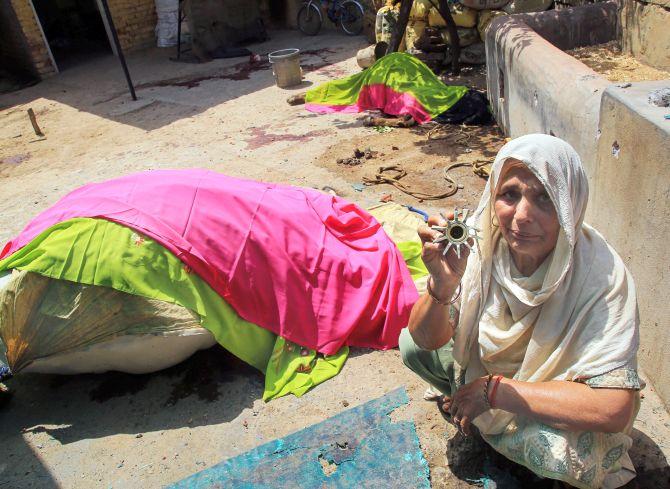 In R S Pura, Arnia, Bishnah of Jammu district and Ramgarh and Samba sectors firing and shelling is going on since Tuesday night.
"In heavy shelling by Pakistan this morning, a civilian was killed in R S Pura sector and another injured in Arnia sector", a police officer said. The injured person later succumbed to injuries.
Large number of people have been evacuated from various villages in these sectors since last night, he said.
On Tuesday, 20 civilians were injured when Pakistani troops shelled Indian villages with mortar bombs.
Arnia town, which has been badly hit in Pakistani shelling, is deserted as most of the people have left their houses and taken shelter either in government camps or at the homes of their relatives.
Educational institutions in the affected areas remained closed.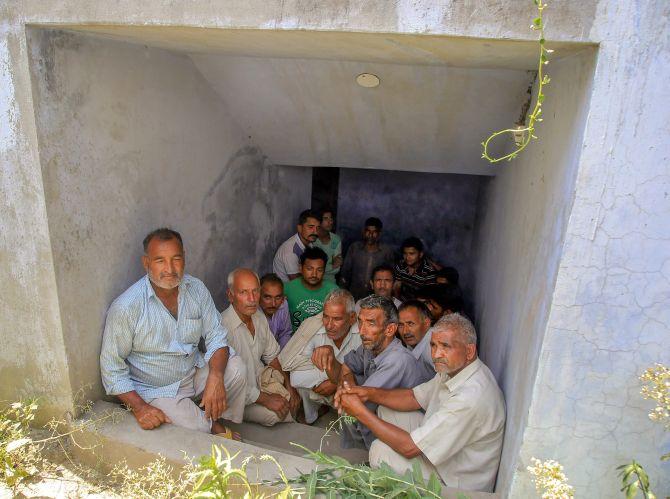 A senior BSF official said firing and shelling continued unabated overnight and has spread to all sectors along the border.He said Pakistani Rangers suffered several casualties with a number of their bunkers getting hit in the exchanges.
Over 500 people have reported at these camps set up in educational institutions and other government buildings.Adequate facilities are available at these camps.
The latest round of shelling started on May 15 when the BSF foiled two infiltration attempts by Pakistan-backed infiltrators in Samba sector and intensified a day after Pakistan "pleading" with the BSF to stop firing after being pounded with heavy artillery that left a trooper dead across the border on May 20.
The state has witnessed a spurt in Pakistani shelling and firing along the IB and the LoC this year. Over 700 such incidents have been reported this year, which have left over 40 people, including 18 security personnel, dead and scores injured.