What would it be like to be on the world's largest cruise ship?
You won't have to wonder any more, as here's the first look inside the largest cruise ship -- the 228,081-tonne Royal Caribbean's Symphony of the Seas.
Take a look at this mammoth ship, which boasts of dozens of eateries, bars and showrooms as well as an array of deck-top amusements including a multi-deck water slide area, surfing pools and rock climbing walls.
All photographs: Jon Nazca/Reuters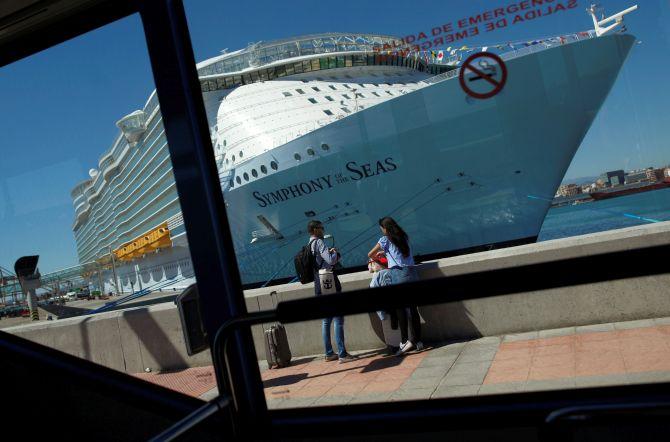 Royal Caribbean's Symphony of the Seas is 18 decks high and weighs 228,081-tonne. It is the world's largest cruise ship outdoing Royal Caribbean's Harmony of the Seas by more than 1,000 tonne. (P.S, the Titanic, which sank in 1912 was only 52,310 tonne and had nine decks).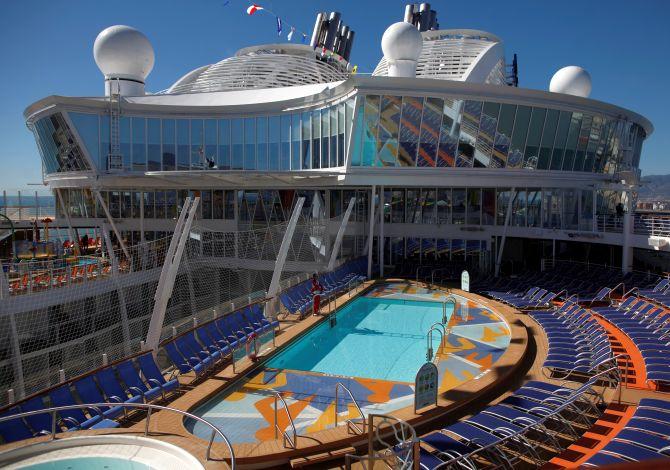 The 362-metre-long cruise ship has 2,774 cabins and space for 6,680 passengers. The Symphony will sail with a crew of 2,200.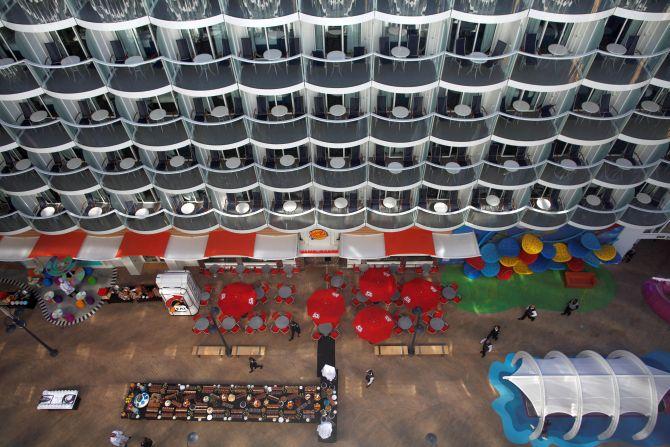 Here's a look of the cruise liner from the top! Remember, this cruise has 18 decks. The Symphony of the Seas will start its first real voyage with passengers on March 31 to sail the Mediterranean before heading to Miami where you'll be able to book it for Caribbean cruises.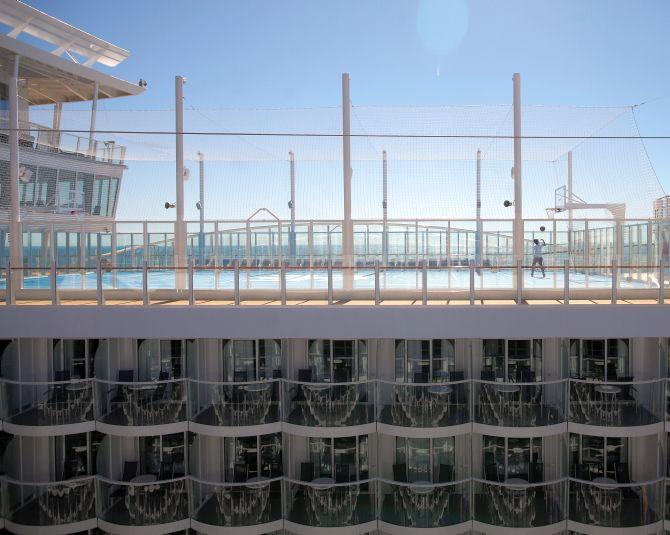 The mammoth structure boasts of a basketball court on one of its decks. So when you are bored, go ahead and throw some hoops!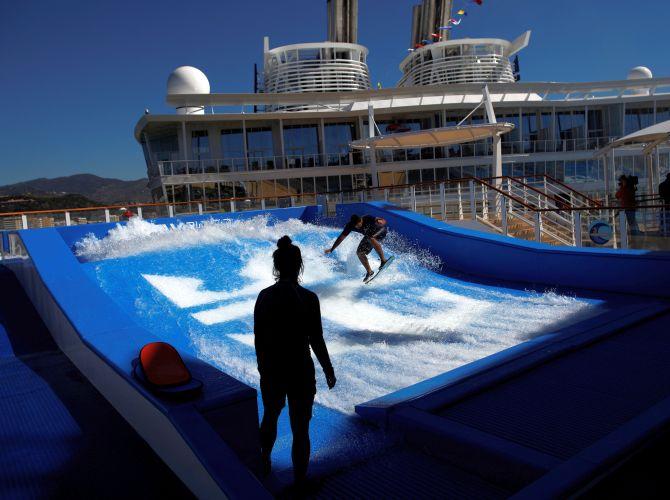 Feel like surfing while on the cruise? Fret not, the ship has a surf simulator, so you don't have to worry about the choppy waters.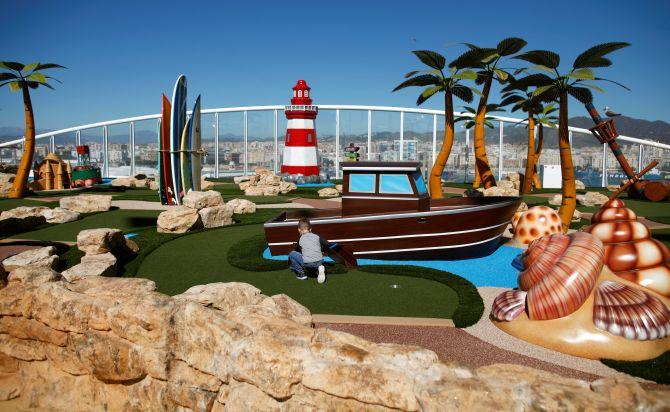 And you don't have to worry about children getting bored, as there are huge play areas for the kids to muck around in.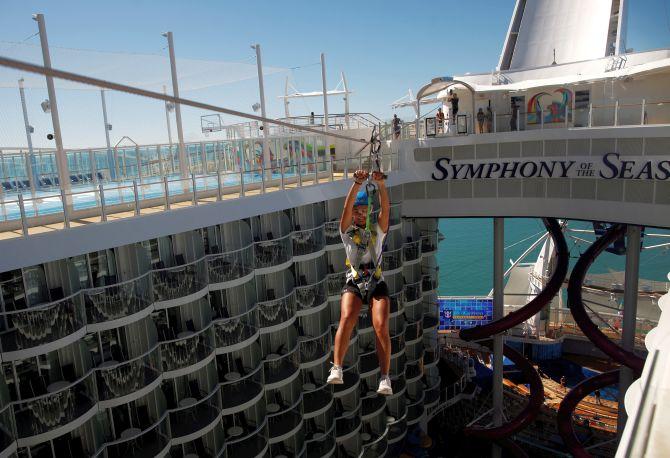 For the adventurous at heart, the ship provides its patrons with a zip liner. Imagine zip lining across the 326-metre long ship.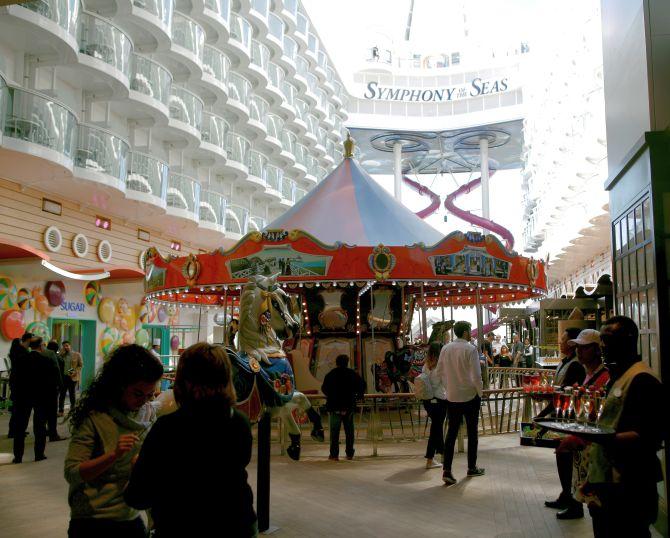 The Symphony has a revamped Boardwalk amusement area, a new laser tag attraction and a new-for-Royal Caribbean seafood restaurant.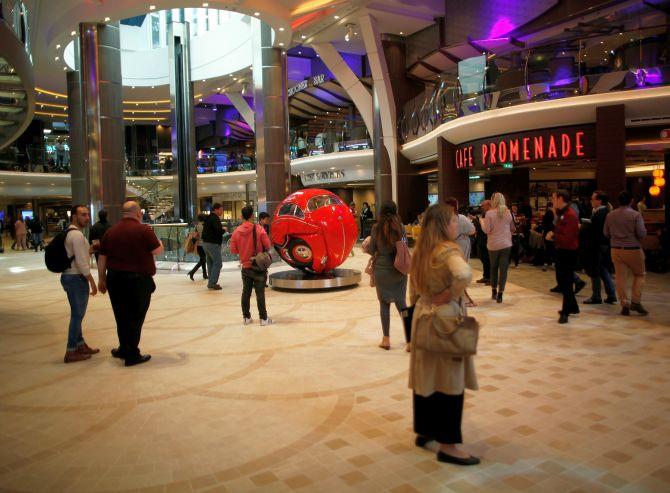 "Symphony will take family vacationing to an all new level with energy and options never before found in one place," Royal Caribbean president and CEO Michael Bayley said at the ship's delivery ceremony in France.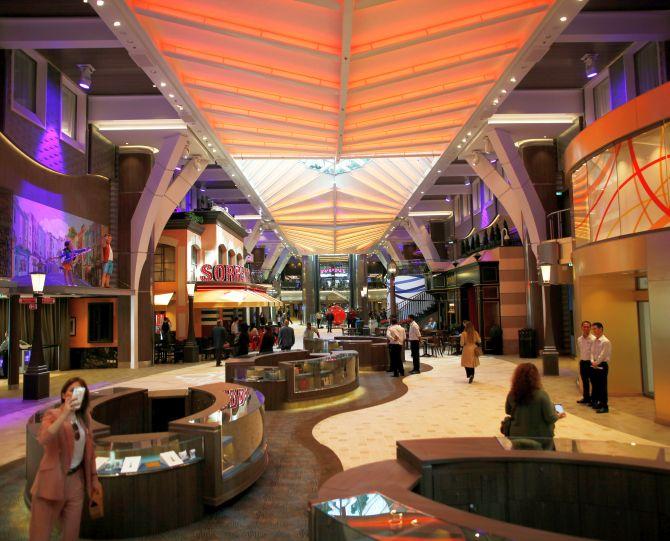 The ship has seven 'neighbourhoods' on board, which include a sports bar and arcade, ice cream and sweet shop, laser tag and escape the rooms.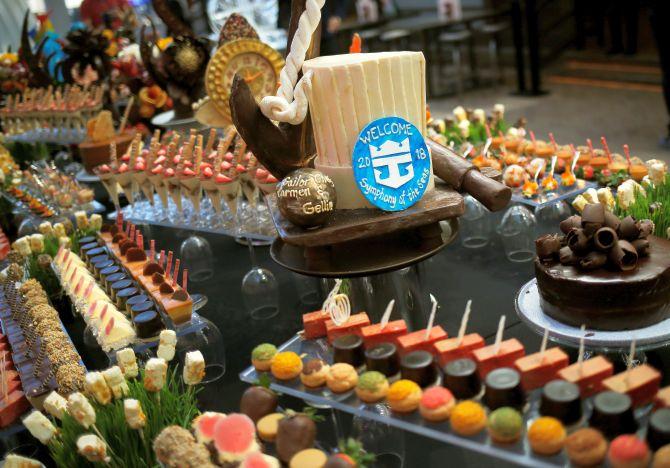 The cruise will be serving unlimited food to satiate their customers' hunger pangs.
And forget having your drinks made by bartenders... On this ship, your cocktails will be shaken and stirred by robots rather than humans.