It was a battle to the death.
Photos surfaced of two crocodiles fighting in a dramatic fashion, with the bigger one eventually eating the smaller croc at Rinyirru National Park in North Queensland.
"This is nature at its toothiest and clawiest!" Queensland National Parks posted on Facebook. Sandra Bell sent the photos to the parks.
The larger creature seems to be grabbing the smaller at Catfish Waterhole in Rinyirru (Lakefield) National Park in North Queensland.
The final photo shows the larger reptile win out, as he consumes the smaller one.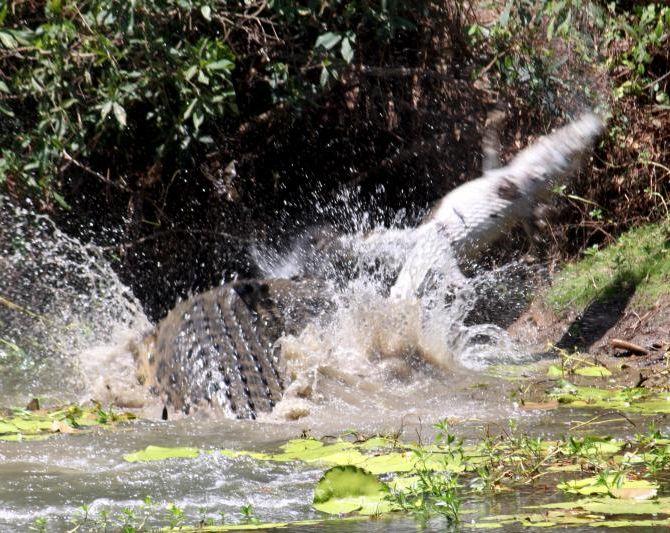 The parks captioned the images with "remember--be croc wise in croc country" with a link to safety information about crocodiles.
Crocodile specialist Adam Britton told the Sydney Morning Herald that saltwater crocodiles can certainly be cannibalistic during the wet season and that dominant males attack other males to define their territory during mating season.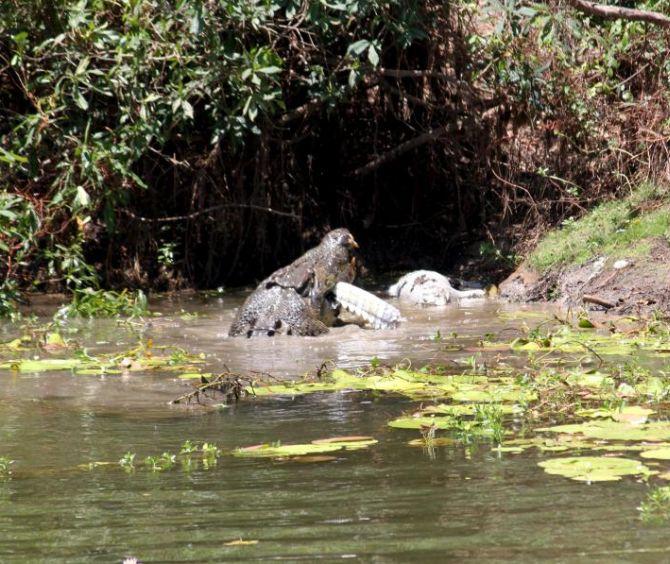 "If a big dominant male comes across a smaller male then basically he is going to want to get rid of that competitor and driving them out," Britton told the Herald. "That is the first thing they will try and do but if that doesn't work they are quite happy to go and kill them."
Photographs: Sandra Bell/Handout/Reuters