As security forces fight terrorists that stormed the Bacha Khan University in Charsadda district of Khyber-Pakhtunkhwa, Rediff.com takes a look at the worst terror attacks on schools.
1) Peshawar army school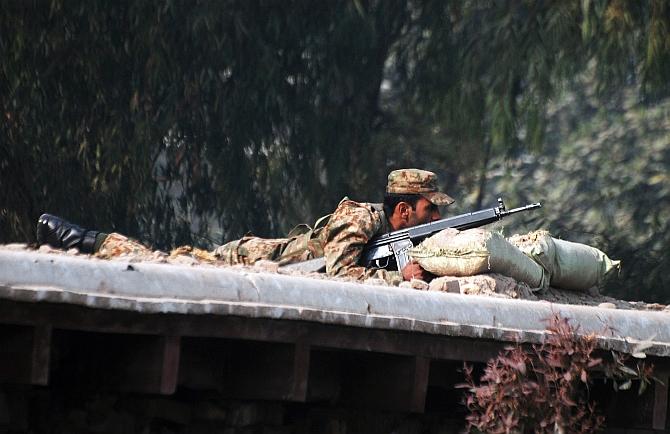 A Pakistani soldier takes up position above a road near the army school in Peshawar during the bloody siege. Photograph: Khuram Parvez /Reuters
As many as 150 people, including 132 students were massacred on December 16, 2014 when heavily armed Taliban suicide bombers stormed Pakistan army-run school in Peshawar, firing indiscriminately. The terrorists took hostages, including teachers and the principal of the school, and used them as human shield during the assault. The standoff with the security forces ended after eight gruelling hours.
2) Beslan school attack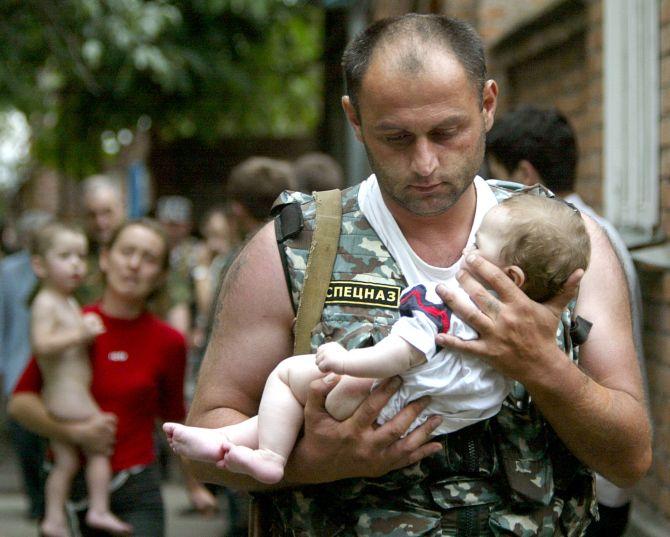 A Russian police officer carries a released baby from the school seized by heavily armed masked men and women in the town of Beslan. Photograph: Viktor Korotayev/Reuters
On September 1, 2004, around 32 terrorists, reportedly Chechen, began what is known today as the worst day of terror in Russia. They stormed a school in Beslan, North Ossetia, Russia and began a three-day siege, which ended in the deaths of over 300 people, 186 of which were children.
On the first day of the takeover, the terrorists forced about 1,181 hostages, including around 855 children, 60 teachers, and about 266 parents and others into the gymnasium and issued threats saying that they would blow up the place if anyone tried entering the premises.
After three tense days, Russian security forces entered the building after several explosions, using other heavy weapons and killed the terrorists. However, hundreds of civilian lives were also lost and went down in history as the worst ever terror attack on a school.
3) Mortar attack on Iraqi school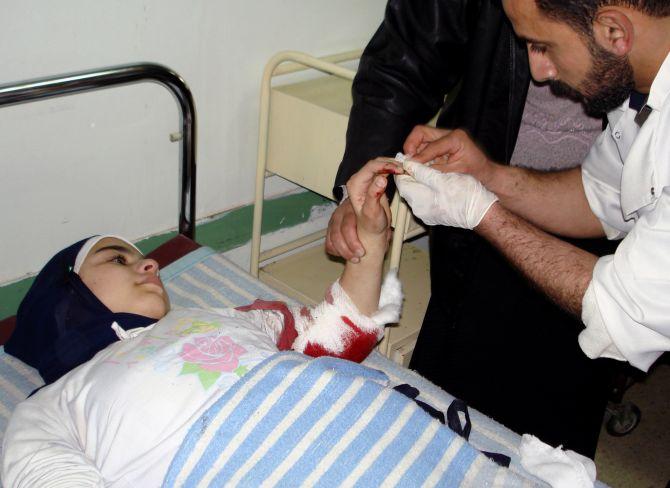 An injured girl receives treatment at a hospital in Baghdad after terrorists launched a mortar attack on her school. Photograph: Reuters
An all-girls Kholoud Secondary School in a Sunni district of west Baghdad was struck by a mortar attack on January 8, 2007. Students had just begun a break from classes and were gathering in an inner courtyard when at least two mortars landed in the courtyard. Four girls were killed immediately and a fifth girl died at a hospital, all ages 12 to 16. Over other 20 students were injured.
4) Taliban attack Malala on school bus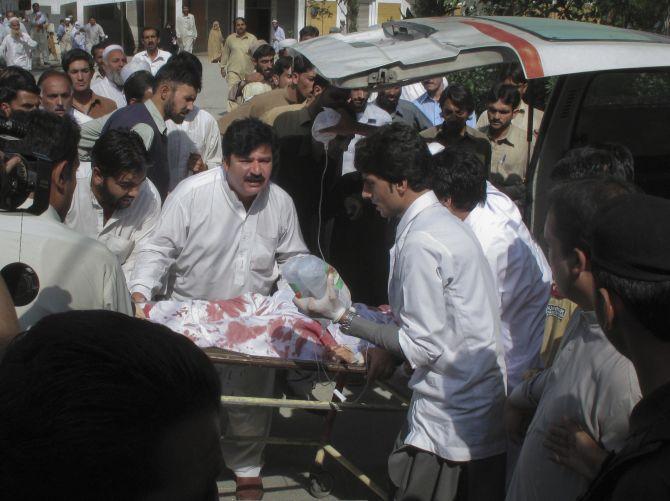 Hospital staff assist Malala Yousufzai, a 14-year-old schoolgirl who was wounded in a gun attack, at Saidu Sharif Teaching Hospital in the Swat Valley region in northwest Pakistan. Photograph: Hazart Ali Bacha/Reuters
In October 2012, Taliban terrorists attacked a school bus in Mingora area of the Swat valley. Their target was Malala Yousafzai, now a Nobel Peace Prize winner for her work for children's education.
The armed gunman stopped the bus, and then asked the frightened children, 'Which one of you is Malala? Speak up, otherwise I will shoot you all' and, on her being identified, shot at her. She was hit with one bullet, which went through her head, neck, and ended in her shoulder. Two other girls were also wounded in the shooting: Kainat Riaz and Shazia Ramzan.
After the shooting, she was rushed to a military hospital in Peshawar where the bullet was taken out and then airlifted to United Kingdom for further treatment.
5) Yobe school shooting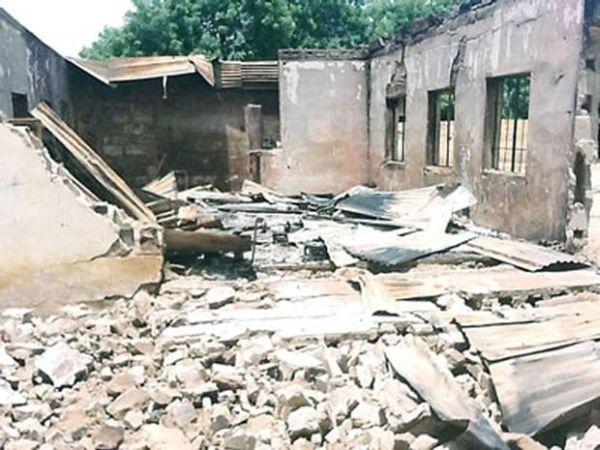 Debris lies Yobe school in Nigeria after Boko Haram terrorists entered the school and killed students
Armed Islamic terrorists entered a government-run boarding school of 1,200 students in Mamudo village, Yobe State, Nigeria and opened fire on the students. Around 42 people, including several students were killed in the attack.
An eyewitness describing the attack had said that the terrorists had killed the students and even burnt some of their bodies. The assailants also brought fuel to set the school on fire.
6) Chibok schoolgirls kidnapping
A woman holds a sign during a protest demanding the release of abducted secondary school girls from the remote village of Chibok, in Lagos. Boko Haram claimed responsibility for the abduction of over 200 girls from a school in Nigeria. Photograph: Akintunde Akinleye/Reuters
On the night of 14–15 April 2014, 276 girls were kidnapped from the Government Secondary School in the town of Chibok in Borno State, Nigeria by Boko Haram militants. The terrorists dressed up as guards entered the school and then kidnapped the girls. Days later, the terrorists said that the girls had been all converted to Islam and then married off.
Following the incident, parents and others took to social media to complain about the government's perceived slow and inadequate response. The news caused international outrage against Boko Haram and the Nigerian government.
The hash tag #BringBackOurGirls began to trend globally on Twitter as the story continued to spread and it attracted over 2.3 million tweets.