Prime Minister Narendra Modi has made his debut among the world's most powerful people, ranked 15th on the Forbes list topped by Russian President Vladimir Putin who pipped his US counterpart Barack Obama for a second year in a row.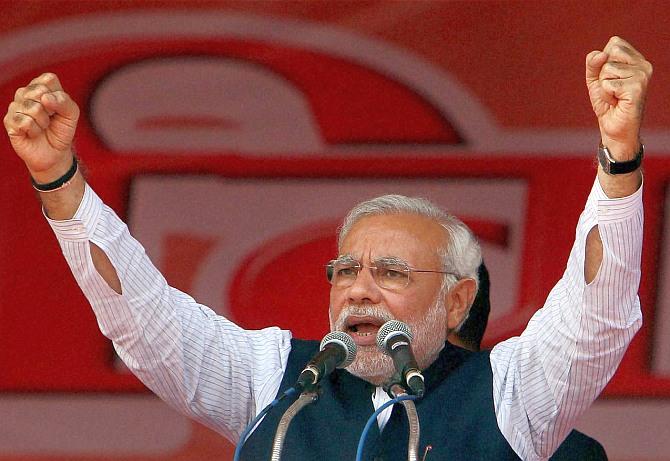 On Modi, Forbes said "India's newest rock star doesn't hail from Bollywood. He is the newly elected Prime Minister who sailed into office in May with a landslide victory, ushering the Bharatiya Janata Party into power after decades of control by the Gandhi dynasty."
"Modi is credited with massive reconstruction projects in his home state of Gujarat. His administration promises to bring economic rejuvenation to other beleaguered parts of India. The world is as impressed as the citizens of India: So far he's toured the US and China and met with his Southeast Asian neighbours," the magazine said.
The list of 72 most powerful people in the world has 12 newcomers on the list, including Modi and Egypt President Abdel el-Sisi.
Let's take a look at other powerful world leaders
Russian President Vladimir Putin: Rank # 1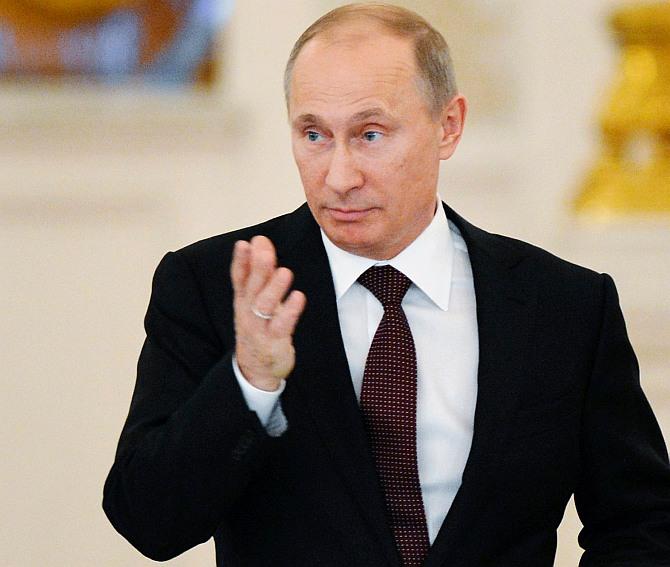 Forbes says: 'We took some heat last year when we named the Russian President as the most powerful man in the world, but after a year when Putin annexed Crimea, staged a proxy war in the Ukraine and inked a deal to build a more than $70 billion gas pipeline with China (the planet's largest construction project) our choice simply seems prescient. Russia looks more and more like an energy-rich, nuclear-tipped rogue state with an undisputed, unpredictable and unaccountable head unconstrained by world opinion in pursuit of its goals.'
US President Barack Obama: Rank # 2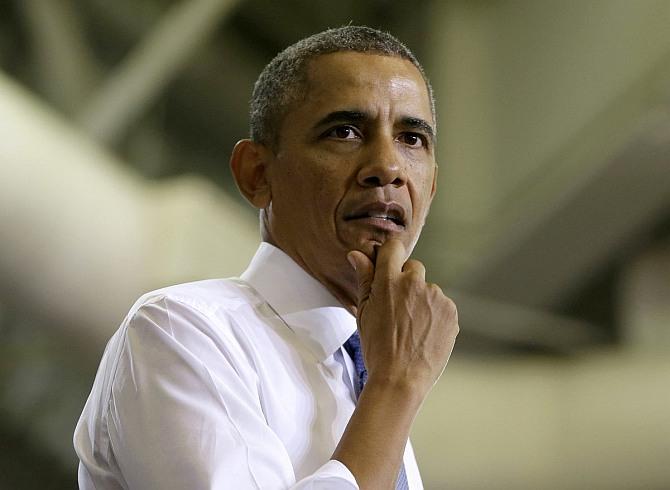 Forbes says: 'Heading into the second half of his second term, Obama seems stymied both by the West African Ebola breakout and a blood-thirsty militia named ISIS, which threaten to undo all the gains of a 9-year war in Iraq that cost the lives of 4,500 Americans. At home, racially charged images of unrest in Ferguson, Missouri mock his 2008 message of "Change." On the plus side, unemployment is at its lowest level since the Great Recession and the markets continue test new highs.'
Chinese President Xi Jinping: Rank # 3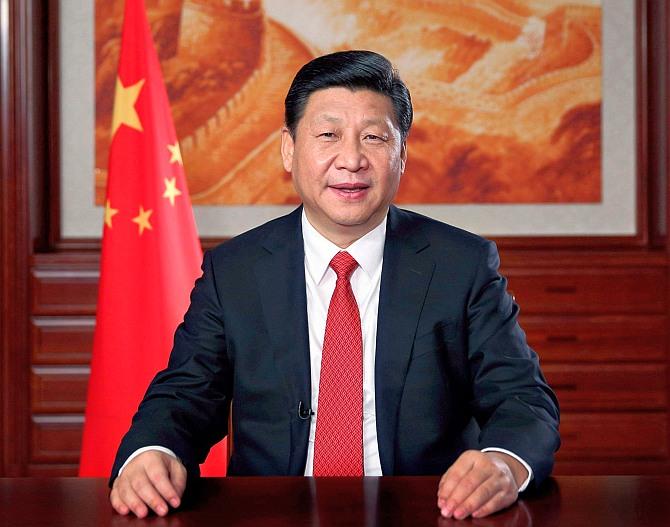 Forbes says: 'Xi was quick to see the benefits of privatization-friendly reforms and further signs of fresh thinking are everywhere. He has a surprisingly assertive public profile, even allowing the state media to publish a day-in-the-life account of his workday. Xi has fought harder than his predecessors against corruption and in favor of greater economic and security alliances. This year he met with the leaders of the US, South Korea, India and Russia, among others.'
German Chancellor Angela Merkel: Rank # 5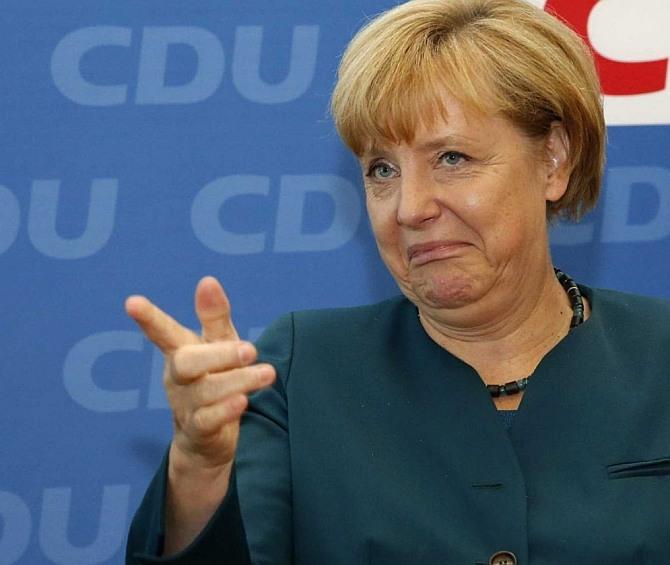 Forbes says: 'Chancellor Angela Merkel gets high marks for acting the grown up on the global stage. She is using her power against ISIS -- breaking the post-Nazi-era taboo of direct involvement in military actions by sending arms to Kurdish fighters -- and to deter Russia's threats to Ukraine and European gas supplies. Germany continues to be the $17.5 trillion EU's fiscal powerhouse, although its economy contracted for the first time in over a year.'
UK Prime Minister David Cameron Rank # 10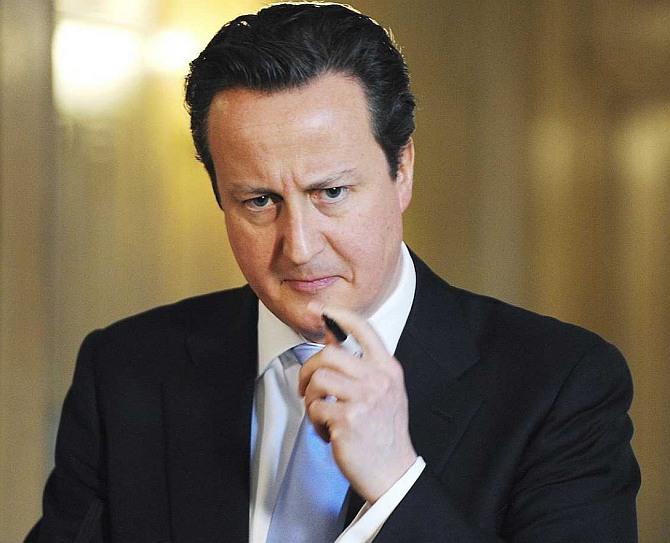 Forbes says: 'He came close to losing Scotland -- and with it a sizable chunk of his power and treasure -- in a referendum vote in September. Luckily for Cameron, Scotland voted to keep its 307-year union with Great Britain intact. The normally mild-mannered PM has been fiery this past year: urging MPs to approve airstrikes against ISIS "psychopathic terrorists," publicly backing the pro-democracy protestors in Hong Kong and refusing to pay an additional $2 billion EU bill that comes due in December.'
Iran Grand Ayatollah Ali Hoseini-Khamenei Rank # 19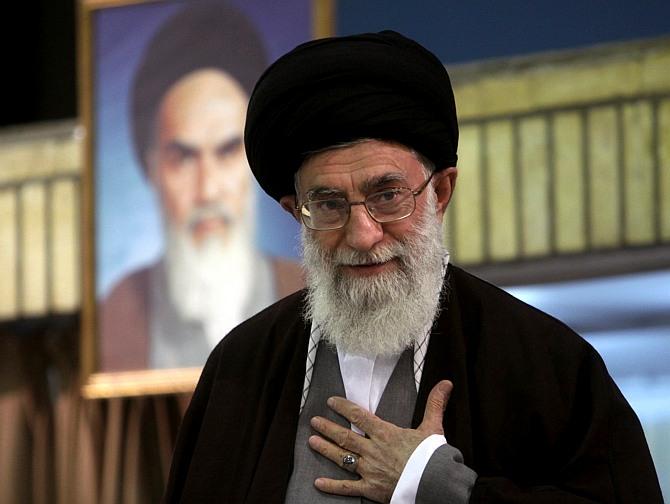 Forbes says: 'As Iran's economy continues to struggle due to sanctions imposed by the West, negotiations over the country's nuclear program remain at the forefront of Ayatollah Ali Khamenei's agenda. Iran's Supreme Leader has long been focused on establishing the country's status as a world player in the nuclear field. In his first speech after a prostate operation, Khamenei blamed the US and British governments for creating ISIS.'
Israel Prime Minister Benjamin Netanyahu Rank # 26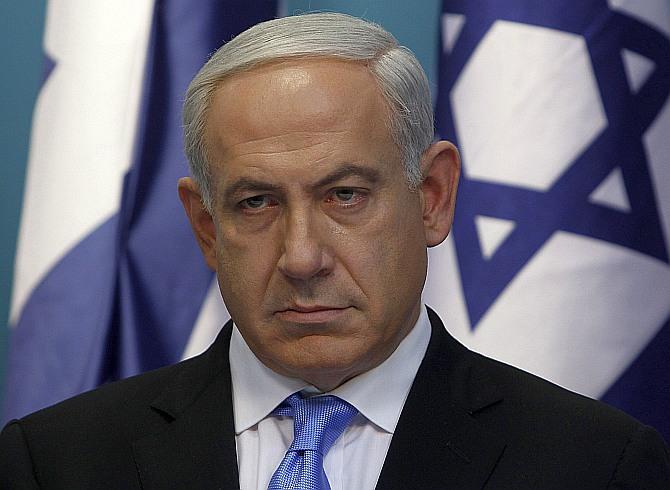 Forbes says: 'Netanyahu led the biggest military engagement of his three terms in office this year during a 50-day war against Hamas in Gaza that resulted in over 2,000 deaths, the majority of them Palestinian. Netanyahu faced sharp international criticism for the conflict before a cease-fire was established at the end of August. He barked back before the UN this September: "Many of the countries represented here... evidently don't understand that ISIS and Hamas are branches of the same poisonous tree."
Brazil President Dilma Rousseff Rank # 31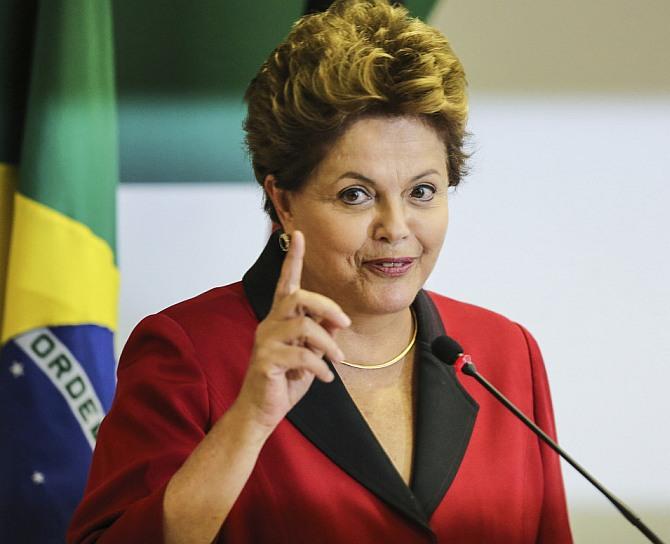 Forbes says: 'Dilma Rousseff clinched Brazil's presidential race and her second term in office in October after failing to win the necessary 50% of the vote in the first round of elections. Controversy over spending at the World Cup this summer and a recession that began in the first half of 2014 have both impacted Rousseff's popularity as the leader of Brazil's $2.2 trillion economy, the world's seventh largest.'
United Arab Emirates President Khalifa bin Zayed Al-Nahyan Rank # 37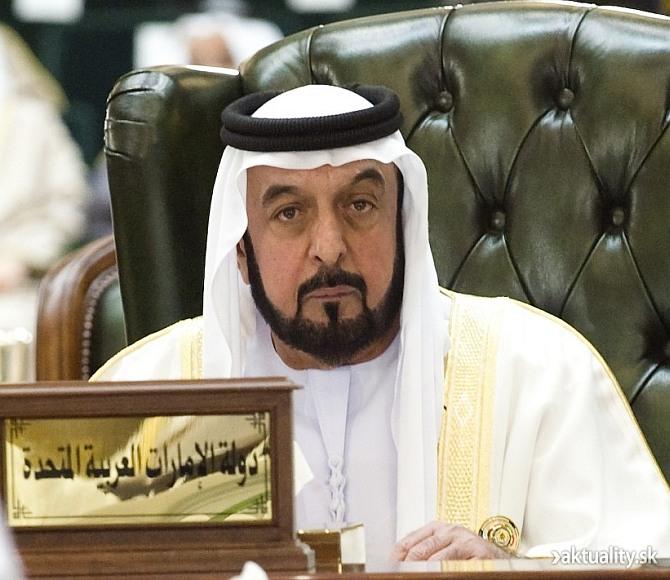 Forbes says: 'As hereditary ruler of UAE capital Abu Dhabi, Al-Nahyan is head of the country's richest emirate and is one of the world's wealthiest monarchs. It's not all from oil, although he does control 97.8 billion barrels of proved reserves: He also runs the world's second-largest sovereign wealth fund, with reported assets of $773 billion. The UAE has gone to the mat in the war against Islamist extremists, and ISIS in particular, with some experts calling its policy the most coherent of all the Gulf States'.

North Korean dictator Kim Jong-un Rank # 49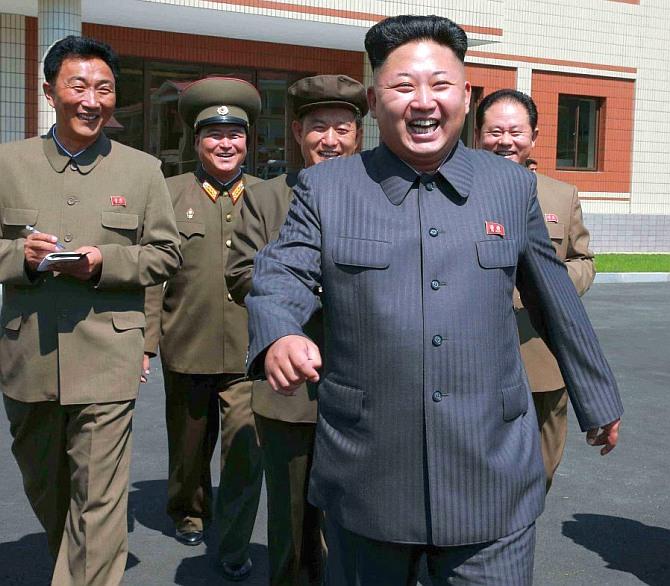 Forbes says: 'Earlier this year the North Korean dictator was absent from public view for six weeks, sparking rumors of ill health and regime power struggles. In October, however, Kim Jong-un reappeared, along with reports of a purge of six top officials. The 31-year-old has absolute authority over the rusting "hermit kingdom" of 25 million citizens running on an estimated $14 billion economy, fueled mostly with trade with China and South Korea.'