For 120 days, they underwent gruelling training in swamps, across mountains and woods. They spent sleepless nights as they undertook challenging hikes and faced rigorous combat training. After all of that and more, two women have made history.
Captain Kristen Griest and First Lieutenant Shaye Haver are the first women ever to graduate from the United States army's ranger school, designed to produce elite and tough soldiers. Along with 94 male counterparts, the duo on Friday received the coveted Black and Yellow Ranger Tab.
This is the first year women attended the training after US President Barack Obama ordered the military to accept women in combat roles by 2016.
At the arduous programme, candidates train up to 20 hours each day. And here's how Griest and Haver got going.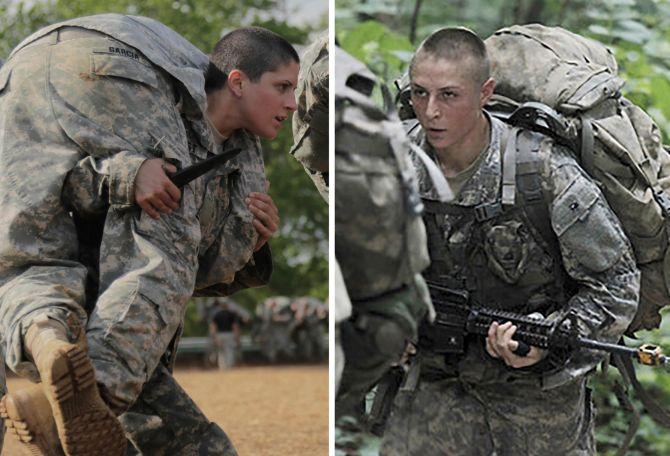 Captain Kirsten Griest (left) participates in combative training at Fort Benning, as First Lieutenant Shaye Haver takes part in mountaineering training on Mount Yonah in Cleveland, during separate activities of the US army ranger course in Georgia. Photograph: US army/Handouts via Reuters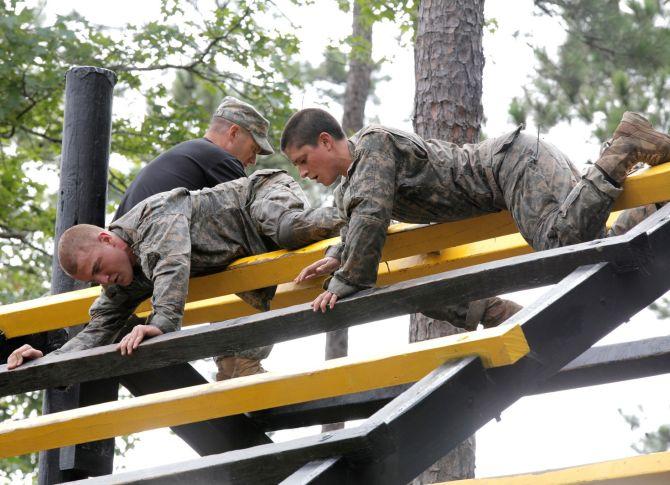 Griest is an air-borne qualified military police officer from Connecticut. Photograph: Scott Brooks/US army via Getty Images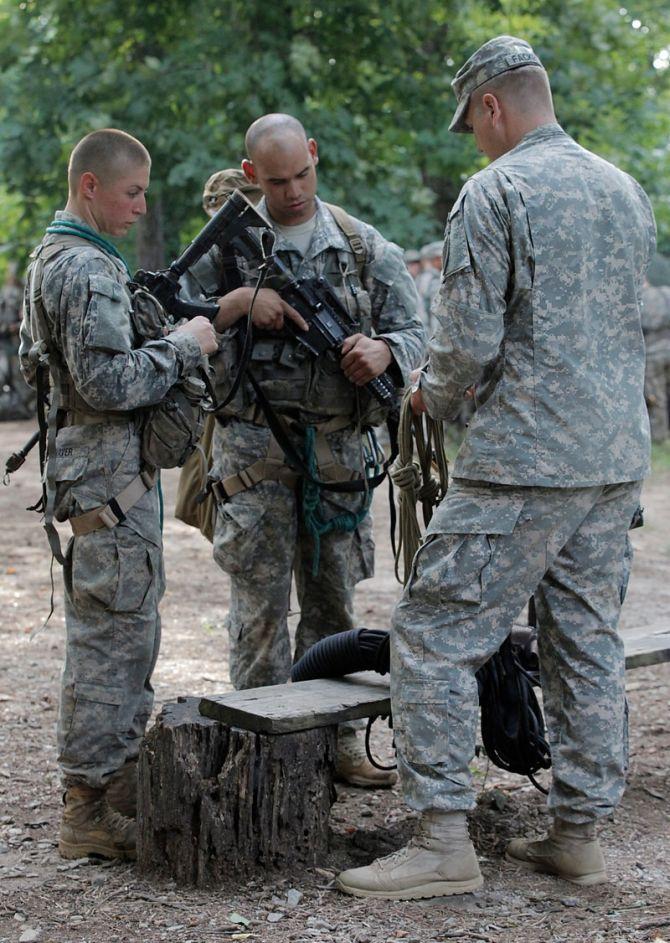 Haver (left) is a resident of Texas. She is an Apache helicopter pilot. Photograph: Ebony Banks/US army via Getty Images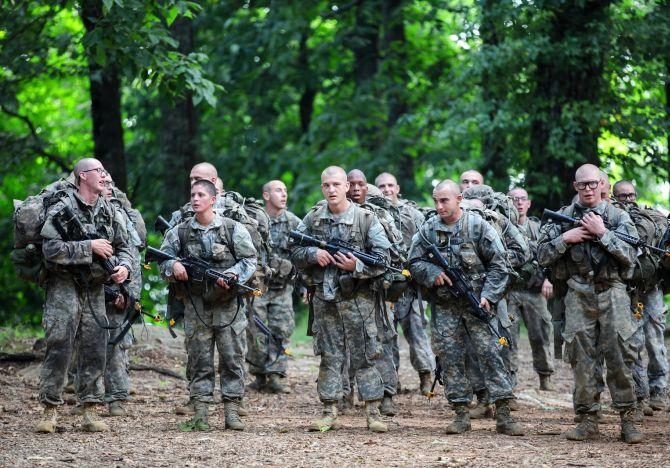 Griest and Haver on Tuesday completed a rigorous course including parachute jumps, helicopter assaults, swamp survival and small unit leadership that earned them a Ranger badge. Photograph: Yvette Zabala-Garriga/U.S. Army via Getty Images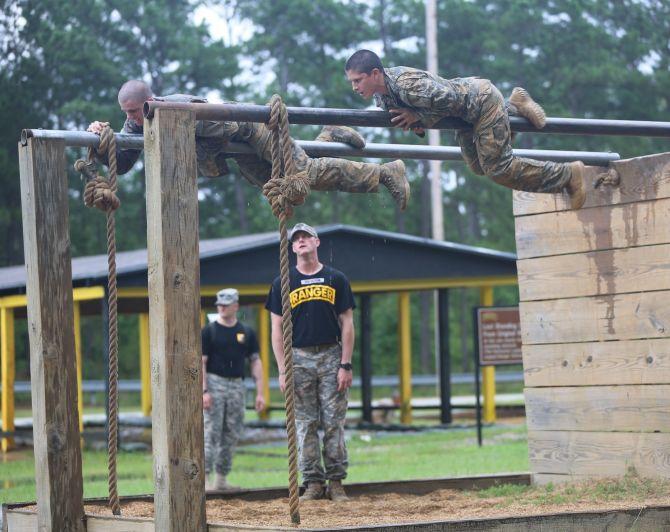 "We felt like we were contributing as much as the men," Griest told CNN. In this image, you can see her participating in an obstacle course as part the training at the US army school. Photograph: Scott Brooks/US army via Getty Images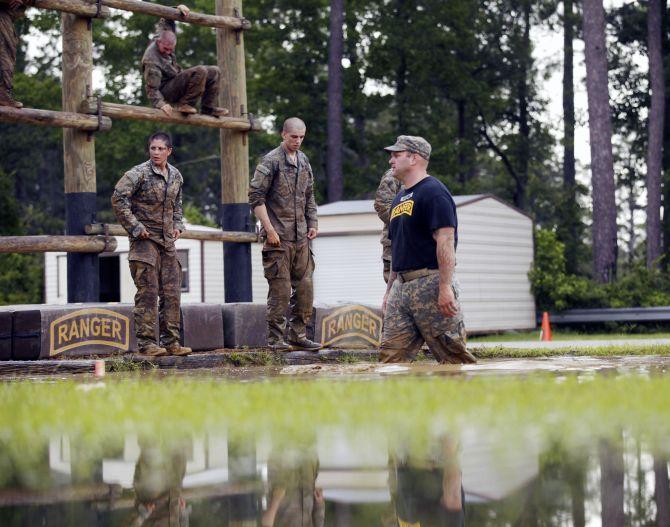 The school was opened for the first time to women in April this year. Photograph: US army handout/Reuters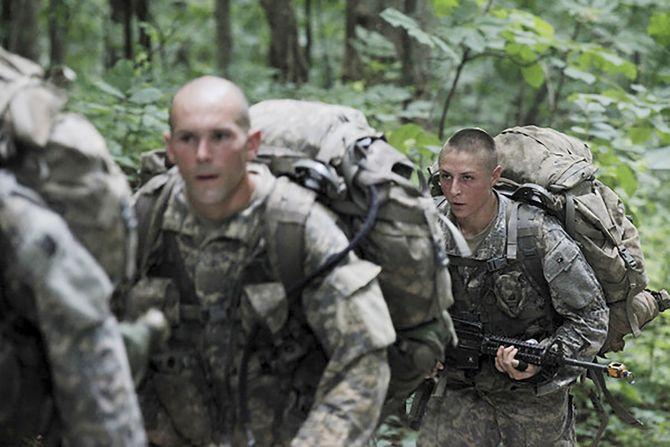 When Griest and Haver (seen in this picture) completed the daunting US army ranger school this week they helped end questions about whether women can serve as combat leaders, as the Pentagon is poised to open new roles, including elite Navy SEALs, to women in coming months. Photograph: US army handout/Reuters