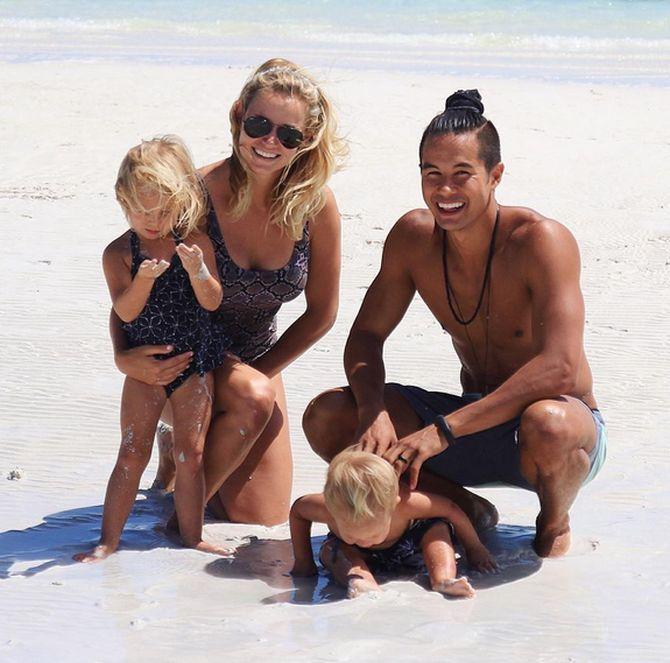 When we think of family holidays, we think of cheesy photos at not-so-exotic destinations.
However, Garrett Gee and his family -- wife, Jessica, 29, and their two children, Dorothy, 3, and Manilla, 1 -- are turning the internet green with envy with their beautiful snaps from their family holidays, which mind you, began nine months ago.
Known as the Bucket List Family on Instagram, they have already visited Tonga, Fiji, Hawaii, Australia, New Zealand, Thailand and many more.
The entire adventure began for the Gees when Garrett sold his mobile scanning app QR to Snapchat last year for $54 million (Rs 364 crore), sold most of their possessions and packed the rest into two backpacks.
And though the family, which originally planned to travel only for six months, has had a gala time, there have been a few bumps along the way.
Jessica said the most stressful times are travel days. "Our kids do really well on flights and long journeys but travel days are just difficult."
Garrett also caught the Zika virus from a mosquito in Dominica, but Jessica insists the good times have far outnumbered the bad.
And here are a few snaps from their adventures till date… Get ready to turn green!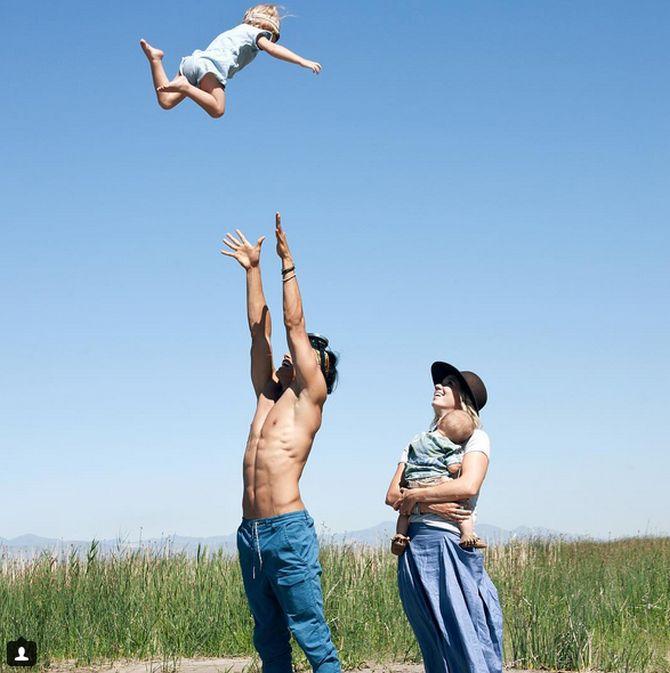 Take me higher! The Gees have travelled across the world for nine months now, starting last year. The family from Utah, here in Utah, have really mastered the art of being picture perfect. Photographs: The Bucket List Family/Instagram
The family embarked on an adventure ticking much of the Pacific Ocean off their bucket list. Amidst the travelling bustle, here's a moment of serenity in Hawaii.

Fifty shades of blue: The family pose for a stunning photo in Rotorua New Zealand.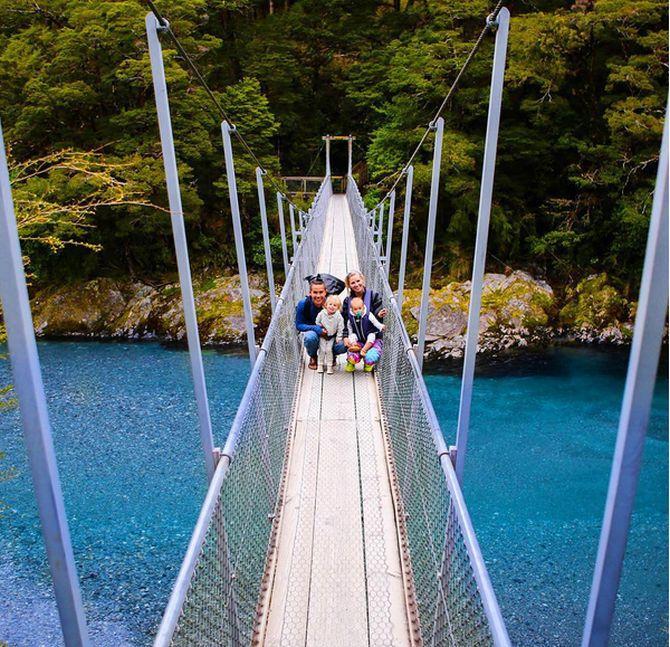 Bridge to paradise: Is there anything more beautiful? The blue waters below or the deep greens behind them in Blue Pools, New Zealand.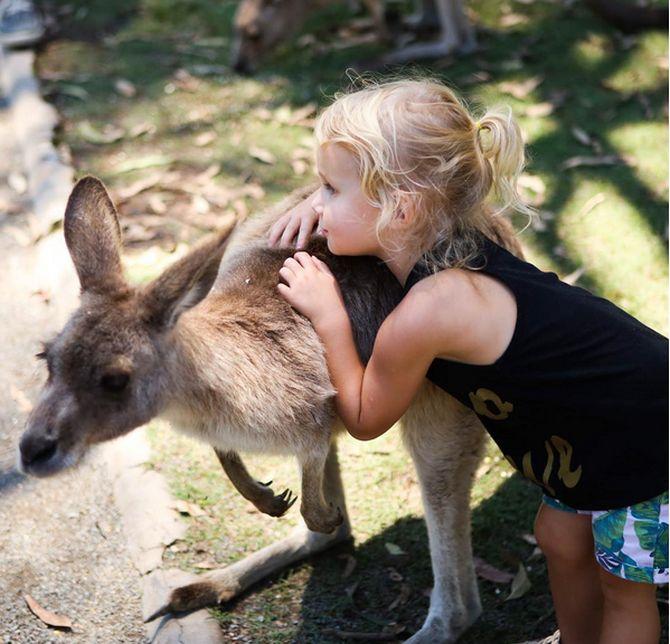 Making friends all over: Garrett's daughter Dorothy befriends a kangaroo in Australia.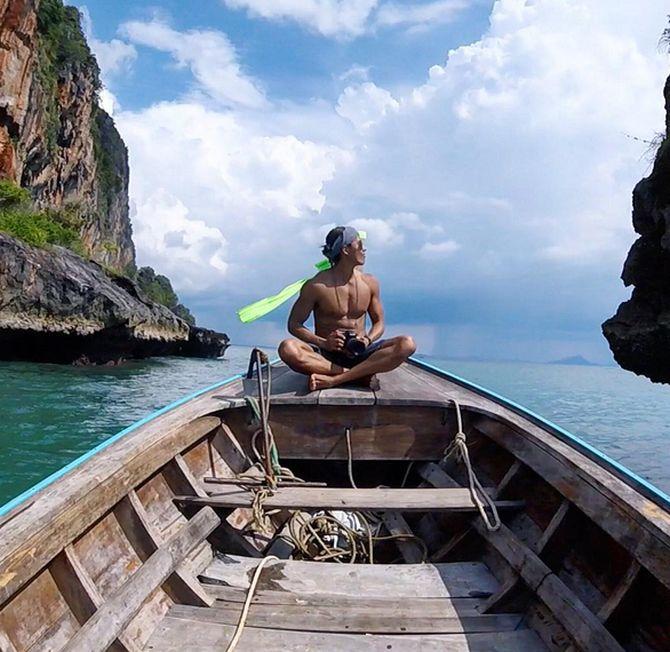 All aboard: The couple, who married in 2009, have extended an open invitation to friends and family to join them along the trip.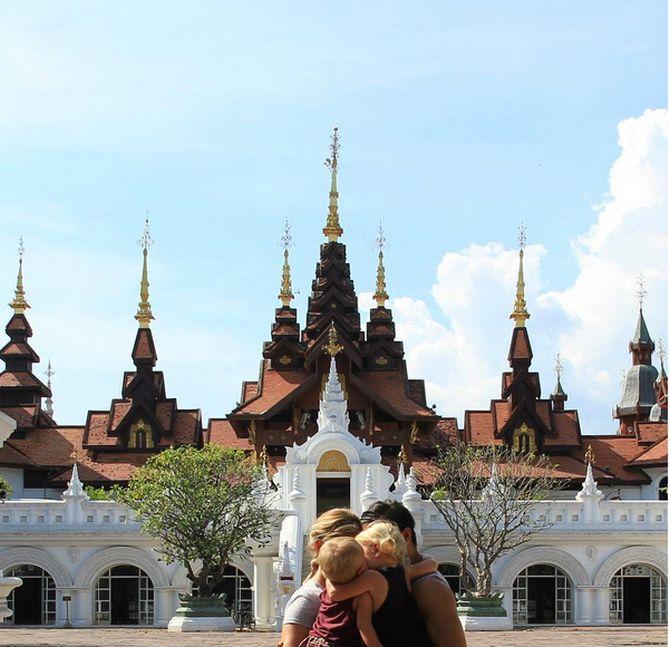 A family that travels together, stays together. The family, pictured here in Chiang Mai, Thailand, say they have loved travelling even more than they thought they would said that 'the children are doing great so we decided to keep going'.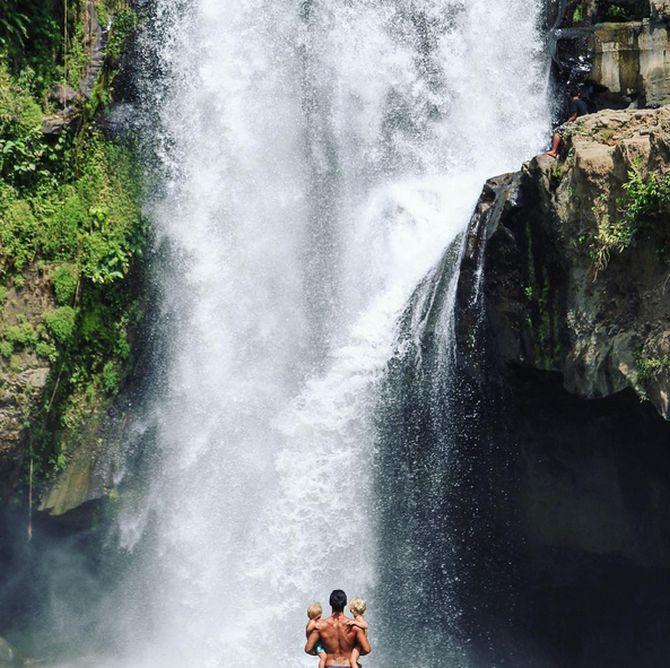 Adventure of a lifetime: Garrett and his kids marvel at the Tegenungan Waterfall, Ubud.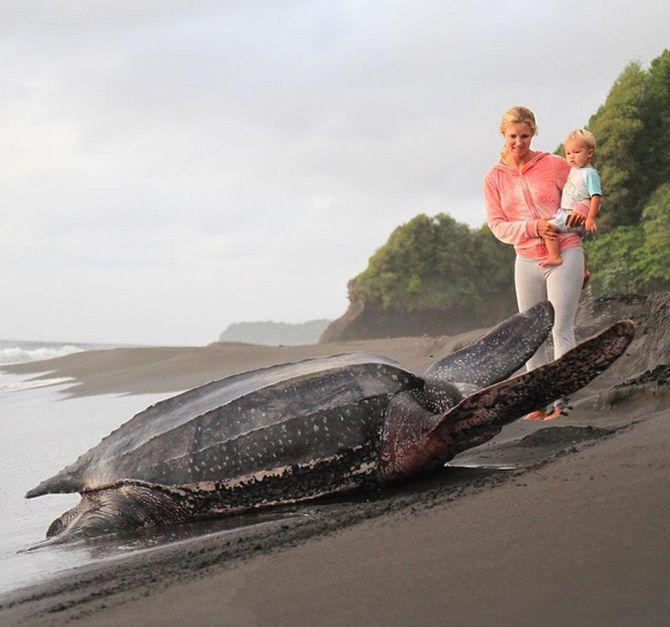 Are you 'shell'-shocked? The young family have completed a number of jaw-dropping activities along the way, including watching Leatherback turtles lay eggs in Dominica.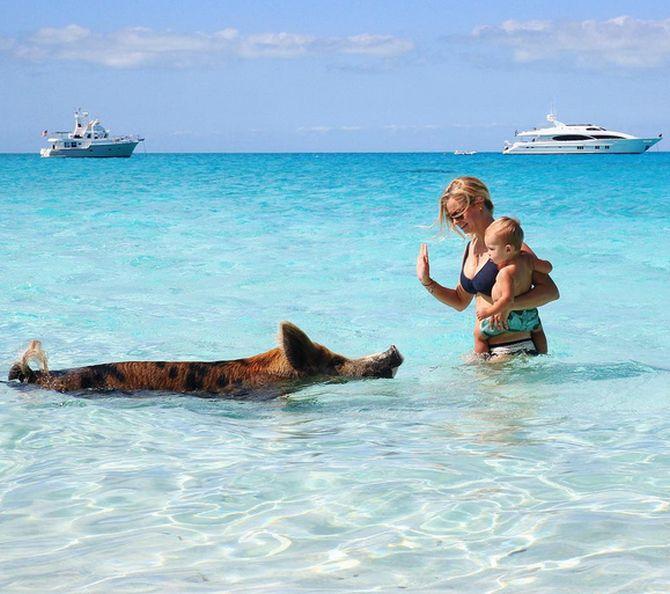 Oink! Jessica and Manilla in the Bahamas with swimming pigs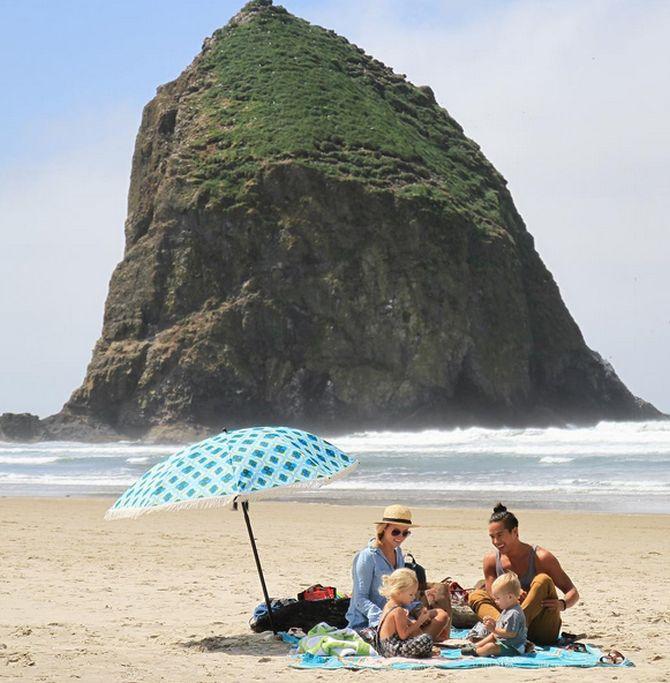 Life's a picnic! Sitting on the beach, enjoying time with family and not worrying about the rat race... Talk about living the perfect life!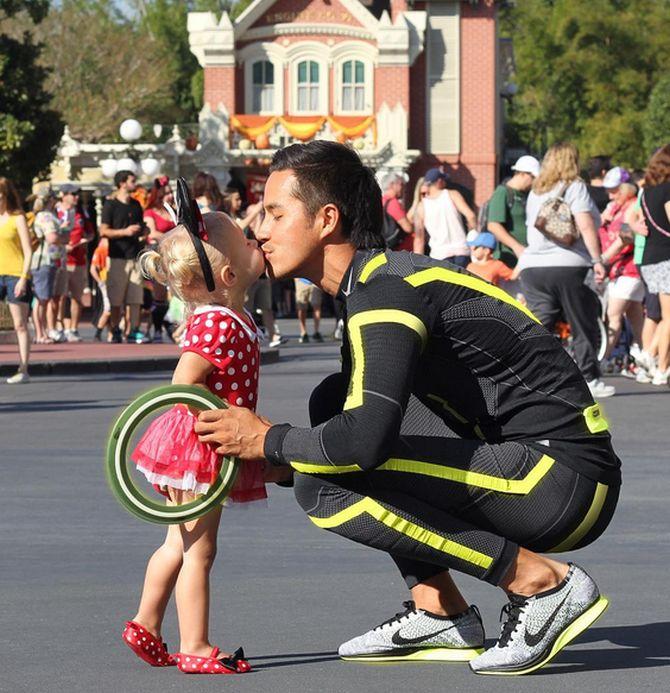 Minnie meets Tron: What holiday is complete without a trip down to Disney World? Garrett with Dorothy at the famous theme park.