Photographs of Prince Harry wrestling a monster crocodile in the Northern Territory, Australia, from the water have emerged -- and it seems like the royal was up to the task.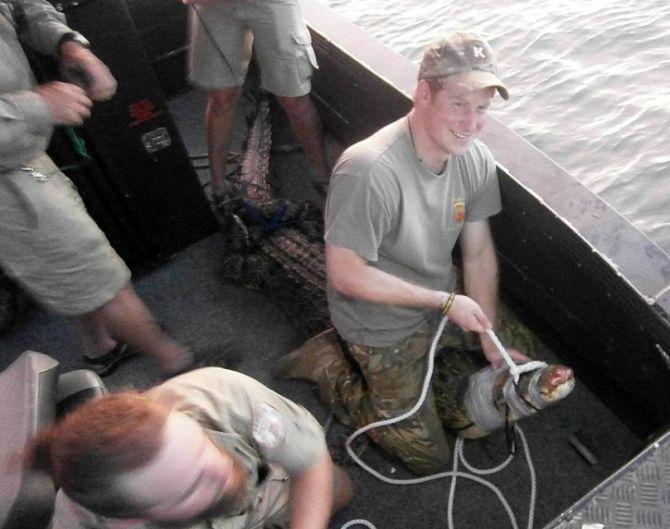 When Harry met Snappy: The prince, 30, poses for photographs with the beast during his month-long secondment in Australia. Photograph: Northern TerritoryParks and Wildlife/Facebook
The fifth in line to the throne took time out of his busy month-long tour of Australia to help the NT Parks and Wildlife crocodile management team catch a 3.1metre beast.
The crocodile trapping came while Prince Harry was Down Under with the Australian Army, during which he also learned bush survival skills, flying helicopters and working with elite SAS commandos.
"Prince Harry went out on the croc boat and helped our rangers remove a 3.1 metre (10 feet) saltwater crocodile from a trap in DarwinHarbour," Northern Territory Minister for Parks and Wildlife Bess Price said.
"This top secret mission is sure to leave a unique, lasting impression of the Territory with Prince Harry," she added in a statement.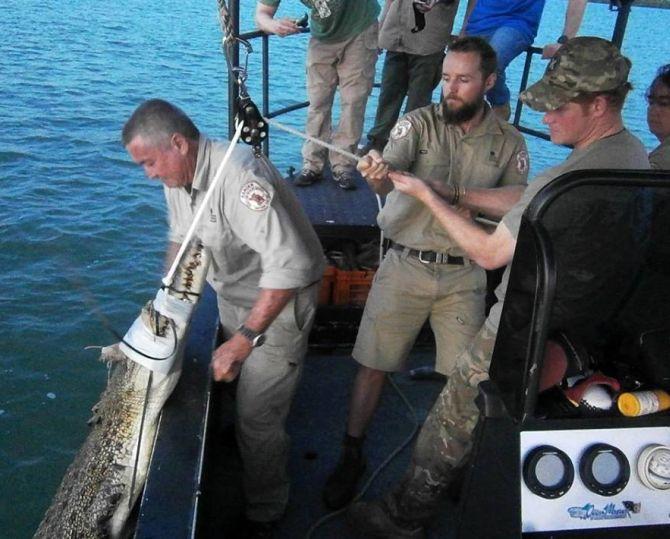 Prince Harry helps park rangers hoist a monster saltwater crocodile from Northern Territory waters. Photograph: Northern TerritoryParks and Wildlife/Facebook
Prince Harry was welcomed to Australia by hundreds of well-wishers in Canberra on April 6 -- including one who asked to marry him -- but his day-to-day activities with the army were kept under wraps.
When asked how Harry fared, Ranger Erin Britton said that the royal was not afraid to go close to the crocodile and that he'd make a great croc catcher.
Crocodiles are common in Australia's tropical north where their numbers have increased since the introduction of protection laws in 1971 to around 75,000 to 100,000.