A woman has died and a young girl is in critical condition after a gunman opened fire on Sunday night in the Toronto neighborhood known as Greektown, police said.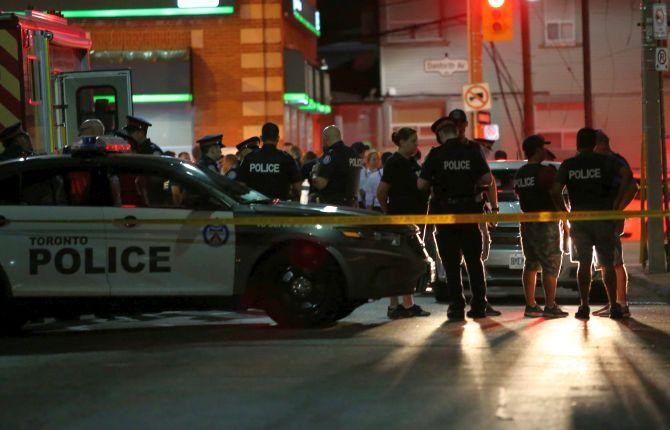 Fourteen people were injured and the gunman has also died, police say.
"One female adult has died. One young girl in critical condition," Toronto police said on Twitter, adding that all 14 victims were shot with a handgun.
The suspect is believed to have opened fire at police before killing himself, Global News quoted a Toronto police source as saying.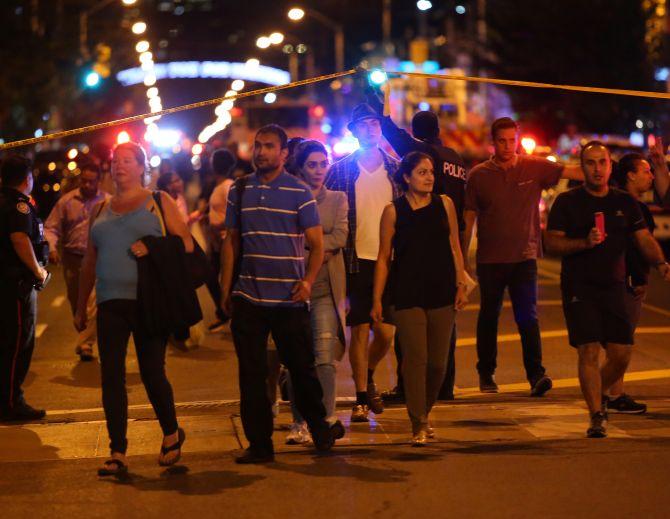 Officers, some armed with rifles, sealed off Greektown's main street, known as the Danforth, after getting the call around 10 pm local time.
Witnesses told the Toronto Star that a man dressed in black had fired a gun multiple times.
Police spokesman Mark Pugash says it's too early to say whether the shooting is terrorism.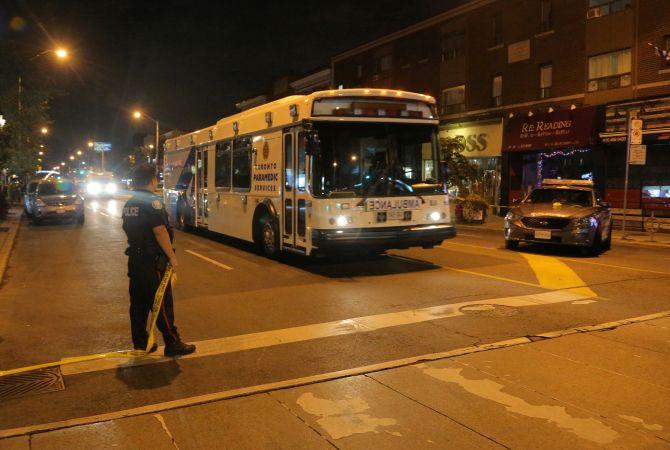 A witness who was standing near the scene told CTV that he heard about 20 shots and the sound of the weapon being reloaded repeatedly.
"And then, I saw the carnage as I ran down the street here to kind of follow the gunfire," the man told the station, who described the scene as "pretty crazy".