French President Emmanuel Macron and First Lady Brigitte Macron visited the Taj Mahal in Agra on Sunday.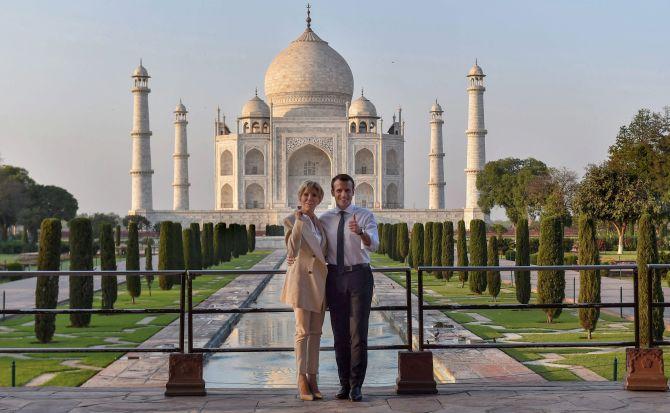 Prime Minister Narendra Modi will on Monday host the French President in his parliamentary constituency Varanasi, where the two leaders will participate in several programmes, including a boat ride on river Ganga.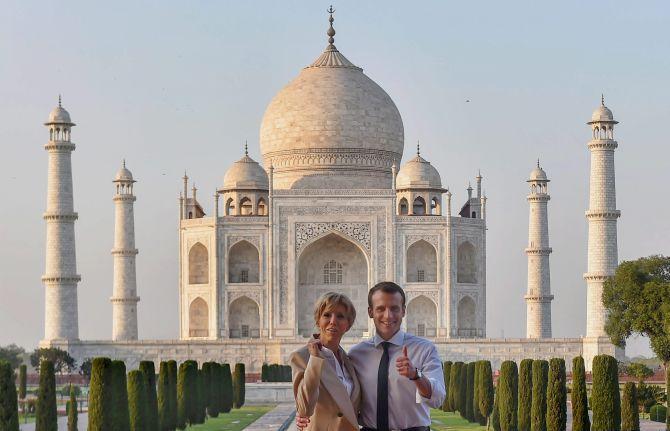 The two leaders will first leave for Mirzapur, where they will inaugurate a solar power plant, before returning to Varanasi, official sources said in New Delhi.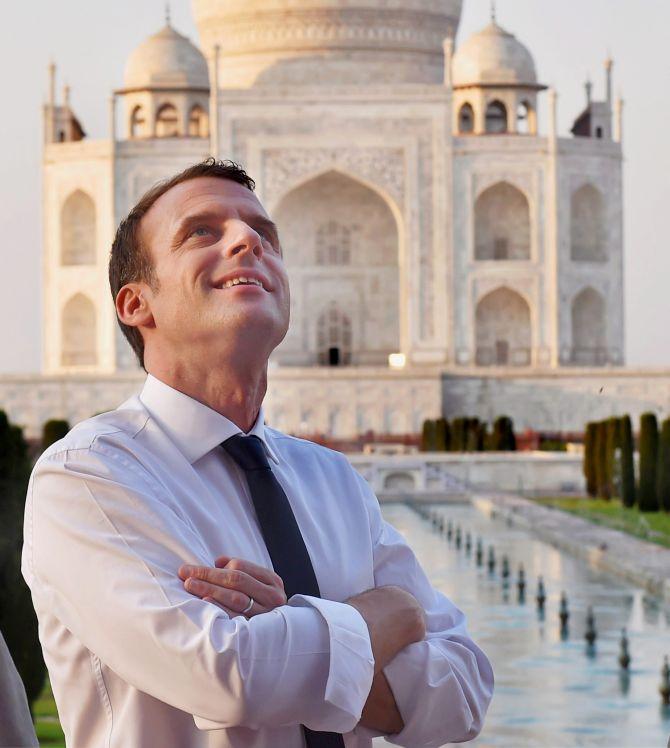 In Varanasi, the two leaders will visit the Deen Dayal Hastkala Sankul and interact with artisans.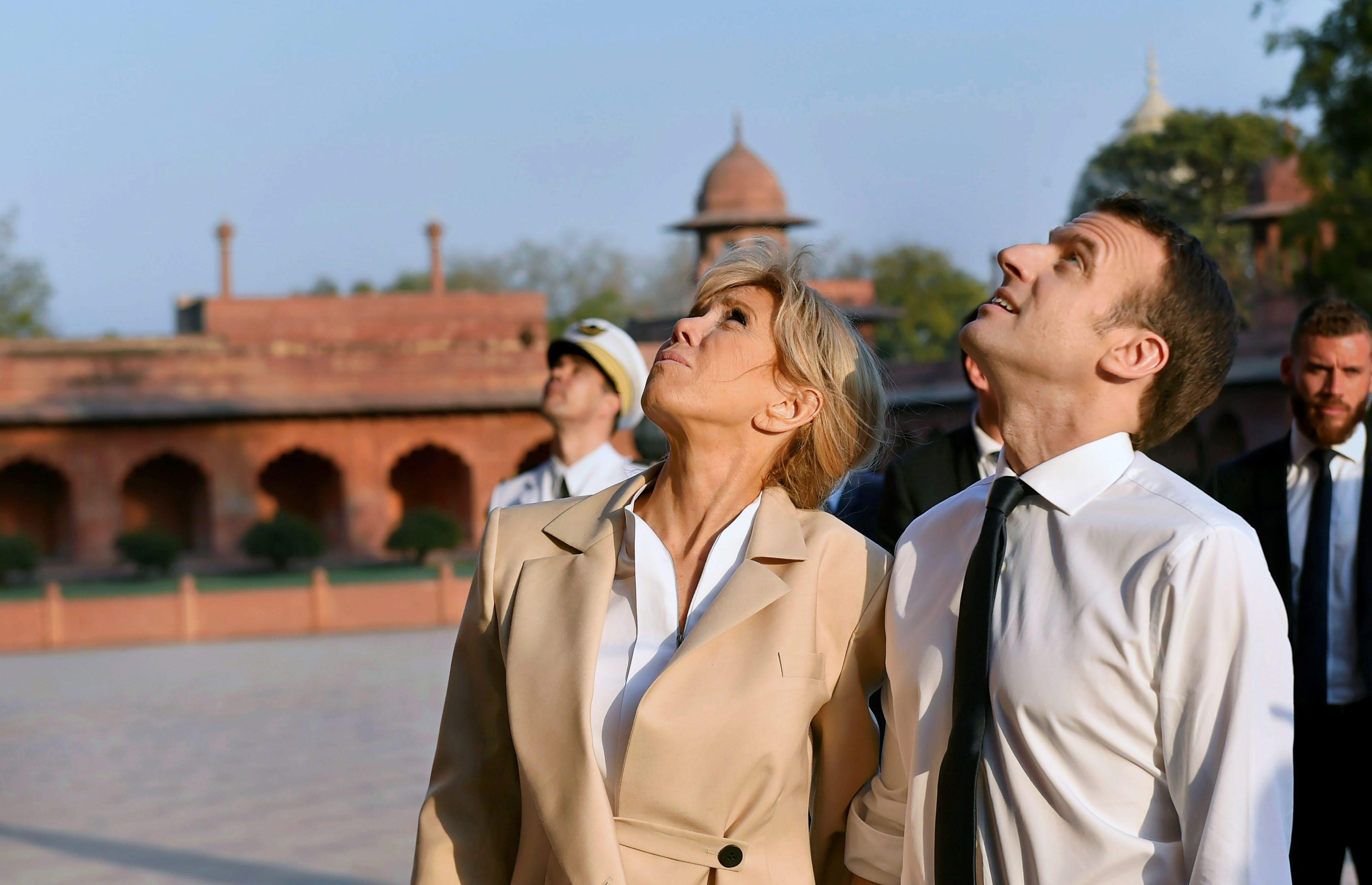 They will also witness a live demonstration of their crafts. Prime Minister Modi and President Macron will then arrive at the famous Assi Ghat in Varanasi, where they will board a boat for a ride along the ghats of the Ganga.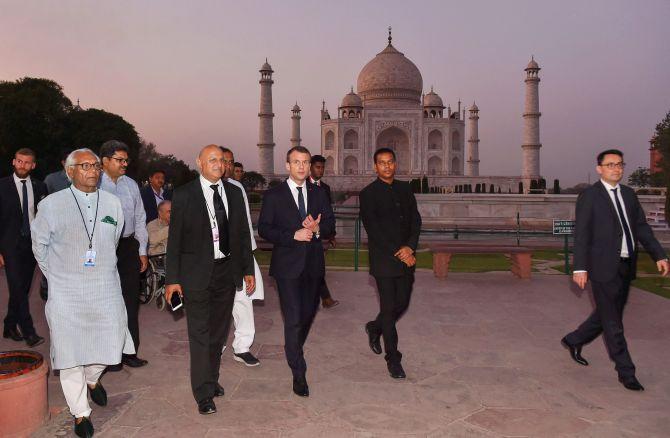 The boat ride will end at the historic Dashashwamedh Ghat.
Modi will also host a lunch in the honour of the French President.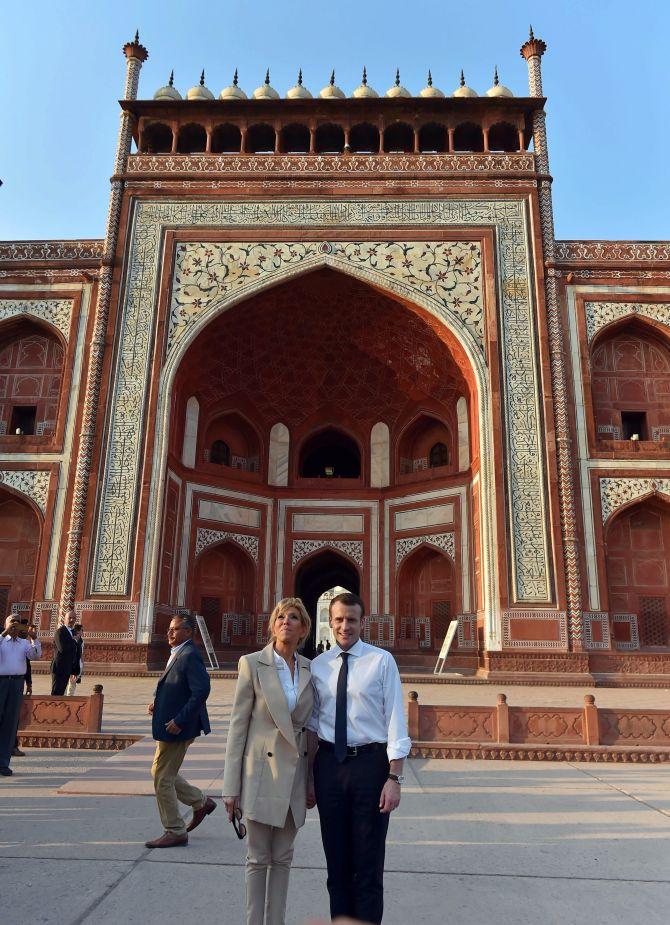 In the afternoon, the Prime Minister will flag off a train from Varanasi's Maduadih Railway Station to Patna.
IMAGES: French President Emmanuel Macron with First Lady Brigitte Macron during their visit to Taj Mahal in Agra on Sunday. All Photographs: Atul Yadav/PTI Photo