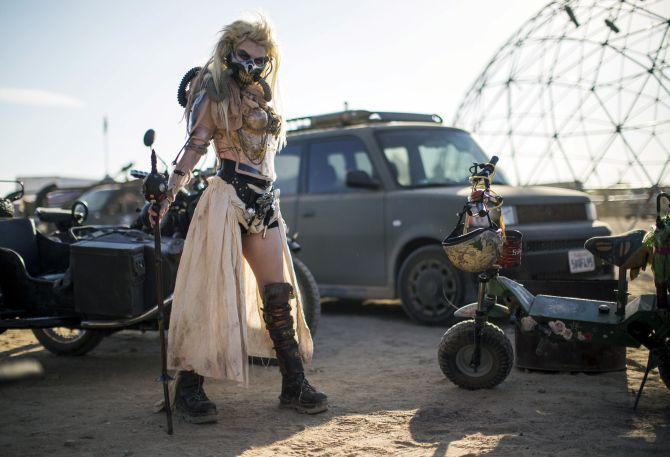 Thousands of cosplayers, mounted atop muscle cars and monster trucks that would make Mad Max proud, came together in the southern California desert to celebrate the Wasteland Weekend. The annual party imagines a future where civilisation as we know it has collapsed.
The festival sees attendees abandoned in the harsh Mojave desert without modern-day amenities such as electricity and running water.
The festival, accessible only to adults, features topless dancers, fire-breathing stuntmen and performers who fight it out in a life-size reconstruction of the Thunderdome from the third Mad Max movie.
The festival is now the biggest post-apocalyptic themed festival in the world, with this year's being the biggest event to date with 2,500 festival goers.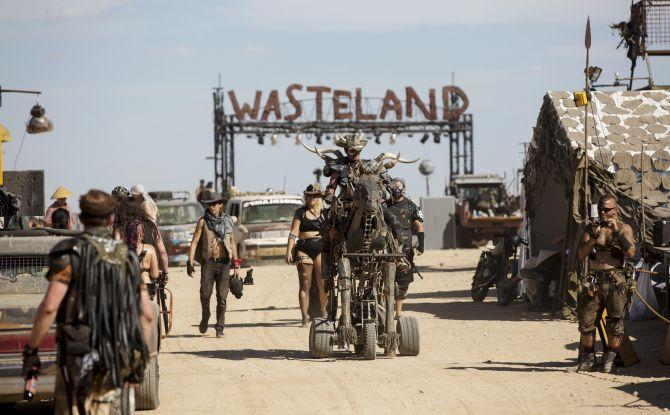 Enthusiast Byron Priore rides his metallic motorized horse during the Wasteland Weekend event in California City, California. Photograph: Mario Anzuoni/ Reuters
---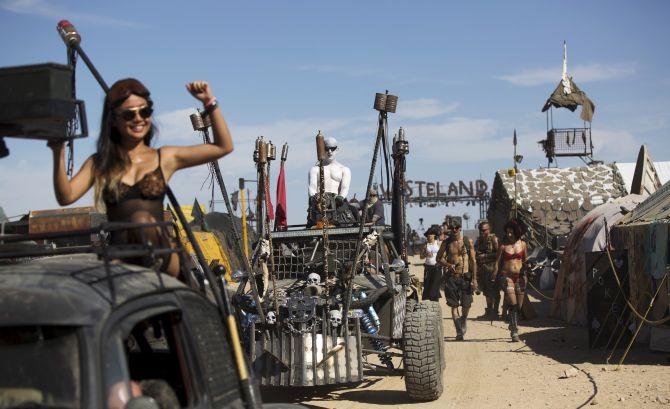 Enthusiasts ride their customized vehicles during the Wasteland Weekend event in California City, California. Photograph: Mario Anzuoni/ Reuters
---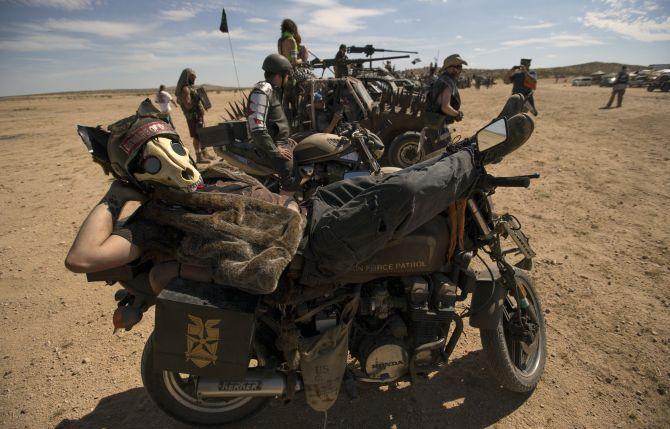 Enthusiast Brien Deegan waits on his motorcycle during Wasteland Weekend event in California City, California. Photograph: Mario Anzuoni/ Reuters
---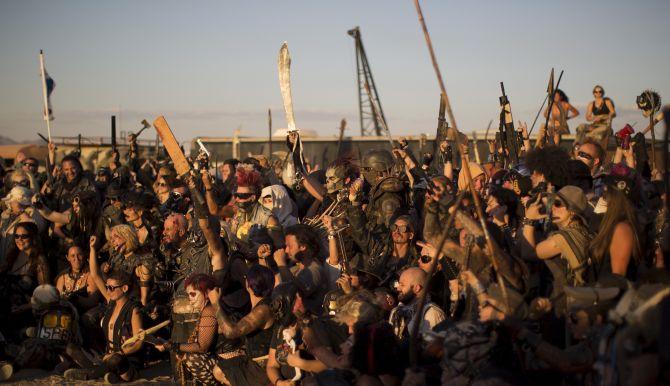 Enthusiasts cheer during Wasteland Weekend event in California City, California. Photograph: Mario Anzuoni/ Reuters
---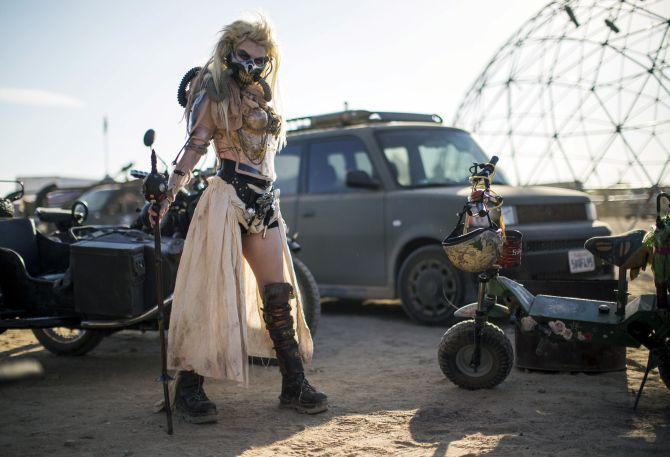 Desirae Hepp, dressed as "Immortan Joe," poses for a portrait during Wasteland Weekend event in California City, California. The four-day event has a post-apocalyptic theme and is inspired by the Mad Max movie franchise. Photograph: Mario Anzuoni/ Reuters
---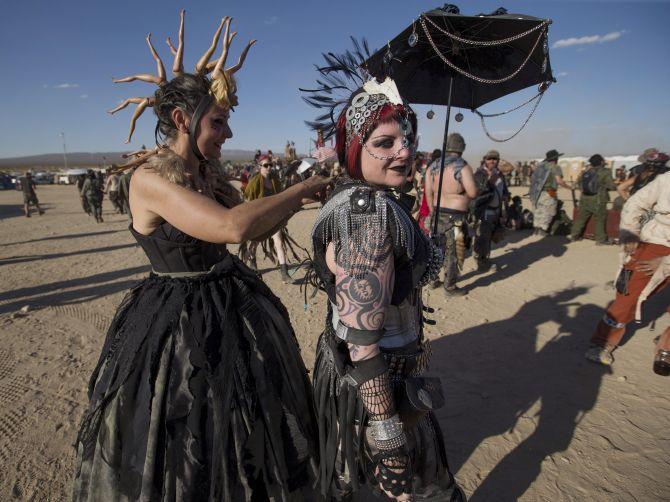 Barbara Ellquist (L) helps fellow enthusiast Christine Shea with her costume during the Wasteland Weekend event in California City, California. Photograph: Mario Anzuoni/ Reuters
---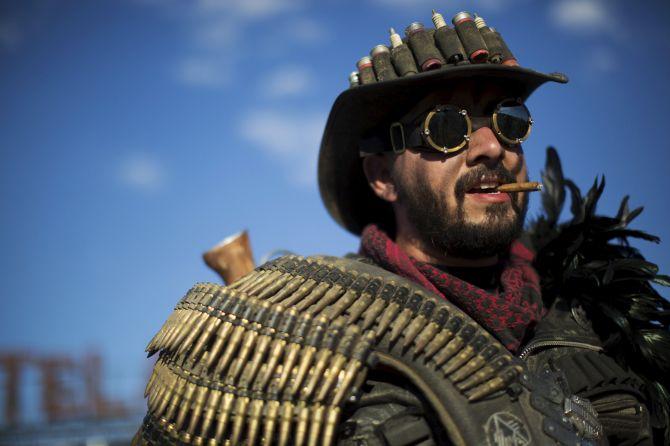 Mike Kemling, dressed as "Wasteland Ranger," poses for a portrait during Wasteland Weekend event in California City, California. Photograph: Mario Anzuoni/ Reuters
---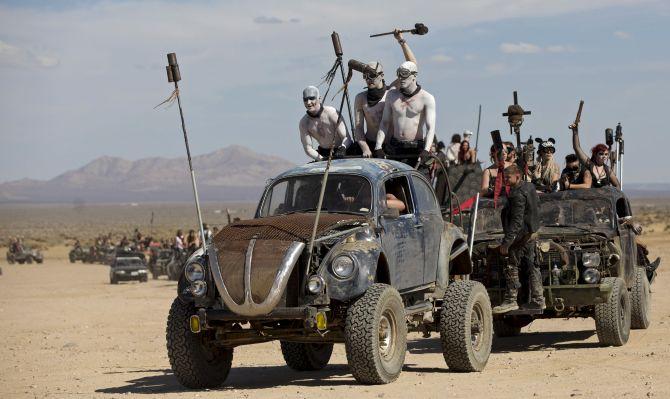 Enthusiasts ride their customized vehicles during the Wasteland Weekend event in California City, California. Photograph: Mario Anzuoni/ Reuters
---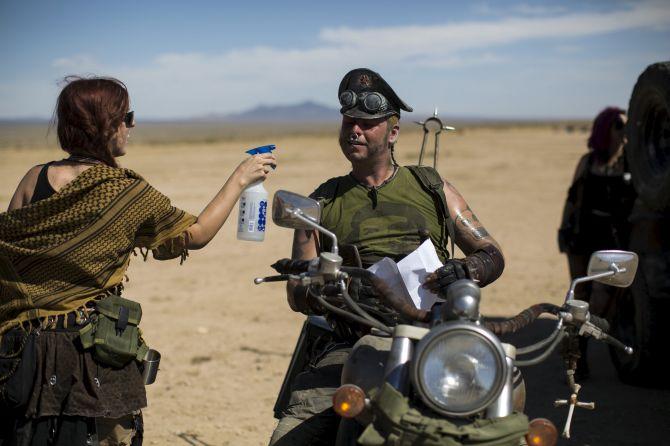 Johnny Skunt gets sprayed with water during Wasteland Weekend event in California City, California. Photograph: Mario Anzuoni/ Reuters
---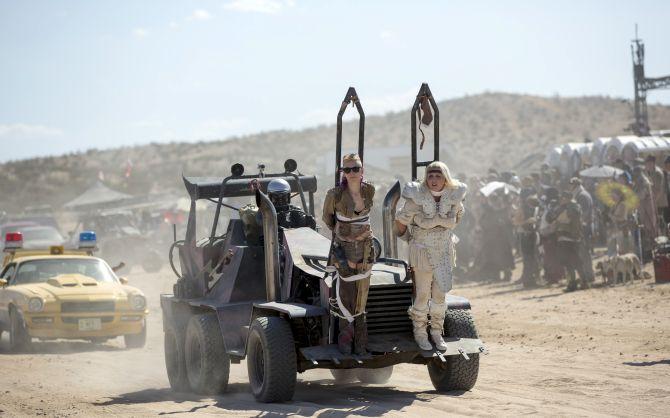 Enthusiasts are tied to a vehicle during Wasteland Weekend event in California City, California. Photograph: Mario Anzuoni/ Reuters
---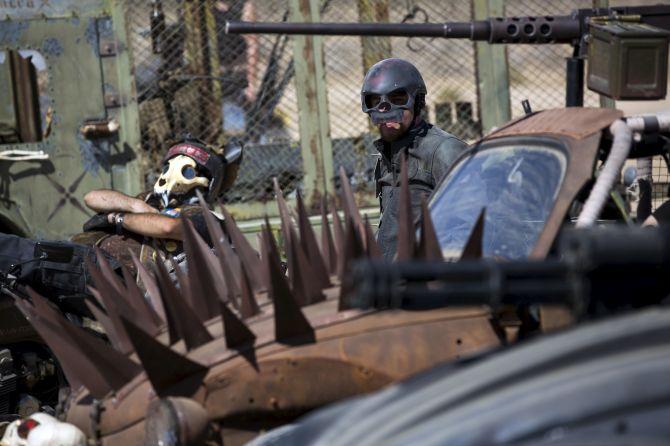 Enthusiasts wearing costumes are pictured during Wasteland Weekend event in California City, California. Photograph: Mario Anzuoni/ Reuters
---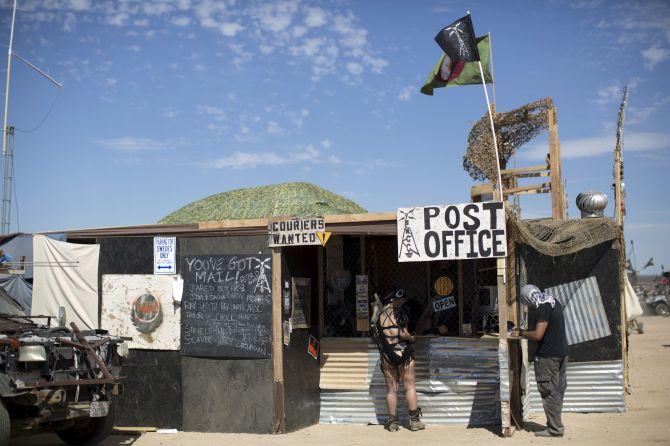 People stand at a post office during Wasteland Weekend event in California City, California. Photograph: Mario Anzuoni/ Reuters
---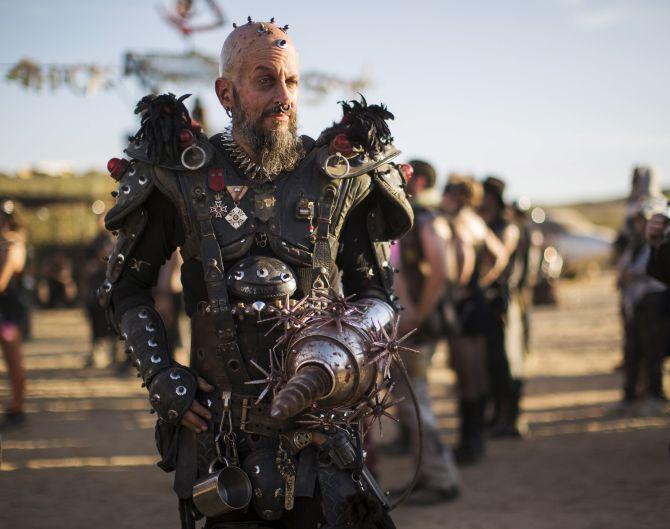 Jake McKinnon, dressed as "Pez Brother of Wez," poses for a portrait during Wasteland Weekend event in California City, California. Photograph: Mario Anzuoni/ Reuters
---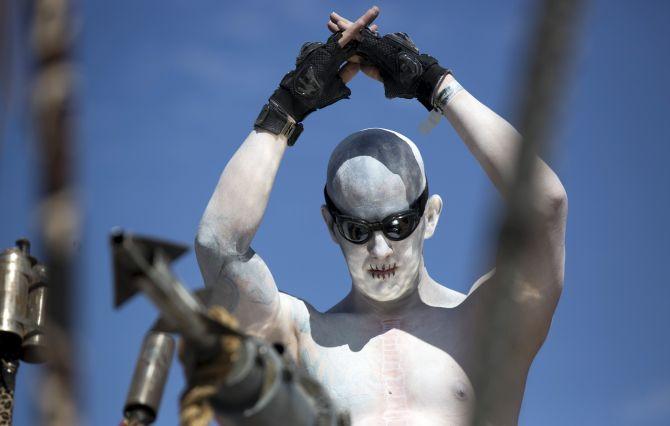 An enthusiast salutes from a vehicle during Wasteland Weekend event in California City, California. Photograph: Mario Anzuoni/ Reuters