Soulful strains of classical music wafted through the chilly air as the ninth edition of the Zee Jaipur Literature Festival kicked off in Jaipur on Thursday at its usual venue, the sun-kissed Diggi Palace grounds, amid elaborate security arrangements.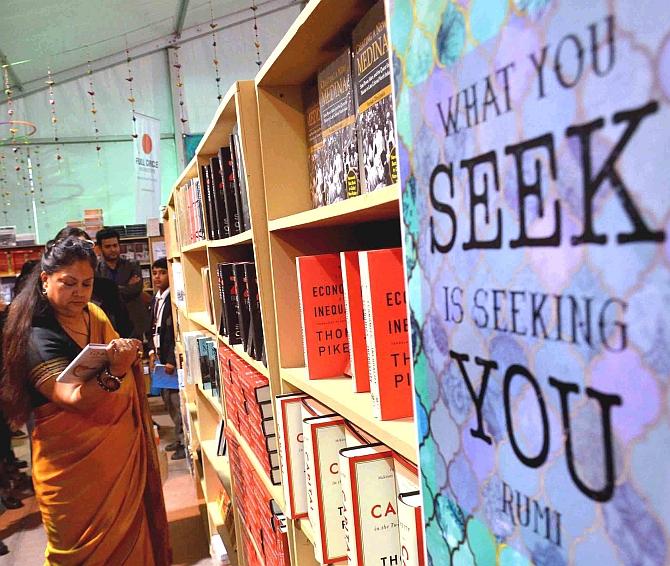 Describing it as a celebration of words, Chief Minister Vasundhara Raje inaugurated the festival by lighting the ceremonial lamp, reminiscing about her childhood memories of reading books secretively.
"For me it is like going back to childhood, sitting here and going to a magical world, I want to thank all those creators of dreams who have brought views, thoughts and ideas for us to enjoy," she said.
"This is a great experiment that gets bigger and bigger. I want to see Diggi palace bursting at the seams every year and I want to see Jaipur excited to be hosting this festival," she added.
Extending a warm welcome to Booker winning author Margaret Atwood, Raje said this festival gives her the opportunity to finally meet authors whose books she bought to read over the years.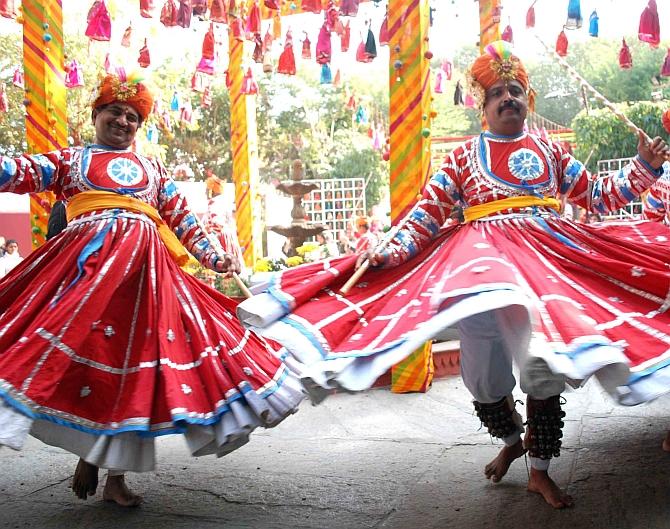 Canadian poet, novelist and critic Atwood, the guest of honour at the Jaipur Literature Festival (JLF), while delivering her keynote address, said the last time she came to India was 27 years ago when there was no concept of literary festivals in the country.
"I have come a very long way. To be invited here I must be very important or very old, and I assume it must be the latter," she joked.
Atwood termed the Indian literary scenario as huge and complicated, and said that with the proliferation of the Internet, readership is increasing and books becoming more accessible to common people.
"In places which do not have a library or where people cannot afford books, there is a cellphone to not only read but also to write. There is a lot more access to literacy," Atwood said.
She called JLF a service to not only readers but also writers who can find their other half, that is their readers, who she termed the musicians of each book, with every musician rendering an individual interpretation.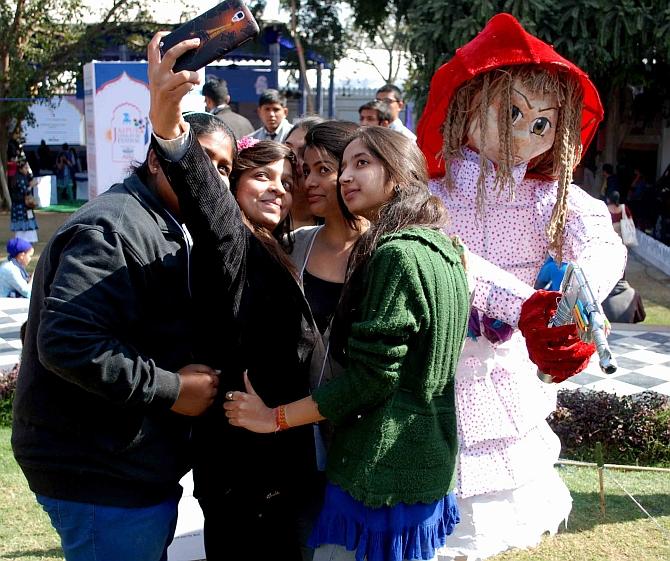 Classical singer Gayatri Kaundinya and Rajasthani musicians Nathoo Lal Solanki and Chugge Khan initiated the festivities at the the ZEE Jaipur Literature Festival, 2016, which is set to witness over 360 participants from the fields of literature, history, politics, economy, art and culture debate and discuss on one platform during the course of the next five days.
This edition of the annual literary extravaganza will be placing a larger emphasis on world literature and the ideal of a global novel with speakers coming from all corners of the world.
The participants include Irish writer Colm Toibin, Marlon James who won the Man Booker Prize in 2015 for his epic and visceral novel "A Brief History of Seven Killings", Jamaican poet and writer Kei Miller, English comedian and actor Stephen Fry, Slovene writer Andrej Blatnik, journalist Christina Lamb and many others.
Like previous years, this year too will see riveting sessions covering issues from the personal -- such as privacy and gender -- to nationwide and global issues such as environment, economics, modernity, language, migration and conflict.
Police have made elaborate security arrangements and imposed traffic regulation to manage the heavy crowd and ease subsequent traffic congestion.
Even before the event started there were questions raised over safety measures at the venue with a public interest litigation being filed seeking a change in the venue. The Rajasthan high court has given the government a week's time to respond. A huge crowd turnout and resulting traffic snarls witnessed in the venue over previous years prompted the plea.
Among this year sessions, those expected to big draws are by writer Ruskin Bond, filmmaker Karan Johar, writer Alexander McCall Smith, journalist Barkha Dutt, actor-politician Shatrughan Sinha, and French economist Thomas Piketty.
Mornings and evenings at the festival will spell music with soulful openings and foot-tapping culminations with exciting names including Kutle Khan, Midival Punditz, Skavengers, Mrigya, Karsh Kale, Swarathma, Mukhtiyar Ali, Gaayatri Kaundinya and Amrit Kaur Lohia.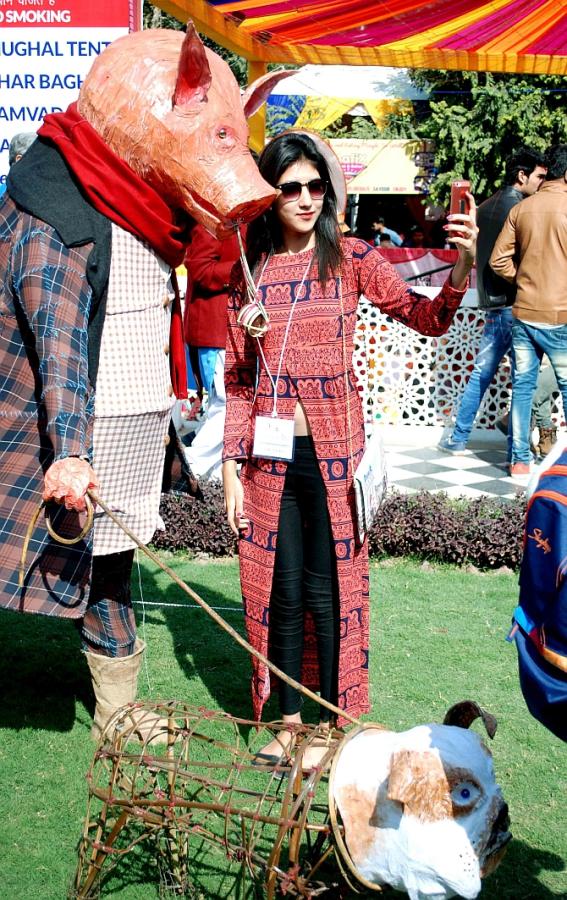 Jaipur BookMark, JLF's publishing professionals networking will also open its two-day programme on Thursday, providing the industry with a space to do business. JBM will see 63 speakers from 12 countries in 16 sessions over two days, January 21-22.
Translation is the major focus and 2016 sees a new initiative, the launch of the first Teamwork Arts and Jaipur Bookmark Global Rights Translation Catalogue which showcases translations from six Indian languages -- Hindi, Kannada, Assamese, Rajasthani, Bangla and Gujarati.
Festival producers, Teamwork Art has come up with a new mobile app for the festival to give visitors an easy way to plan, schedule, look up information and maps and stay on top of the festival's blog and other news.