Ivanka Trump, the advisor and daughter of United States President Donald Trump, was in Hyderabad on Tuesday to attend the Global Entrepreneurship Summit.
She participated in the inaugural session of the GES and also addressed the session.
She also attended a gala dinner at the Falaknuma Palace with Prime Minister Narendra Modi.
Here's a look at how the US First Daughter Ivanka spent her day in Hyderabad.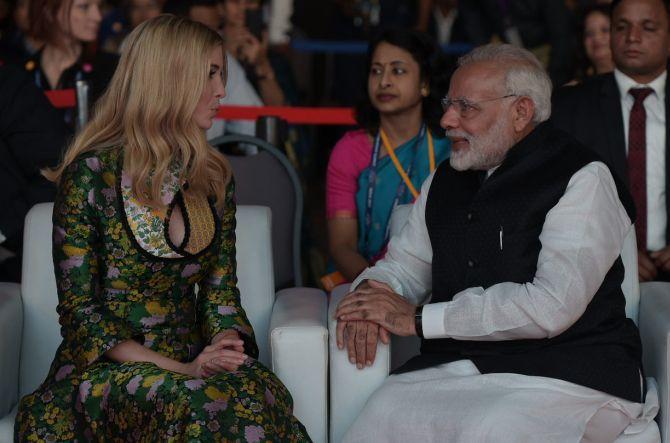 Ivanka Trump with Prime Minister Narendra Modi at the 8th annual Global Entrepreneurship Summit in Hyderabad. She showered generous praises on the Prime Minister in her keynote address. She termed Modi's achievement as 'truly extraordinary'. Photograph: @MEAPhotogallery/Flickr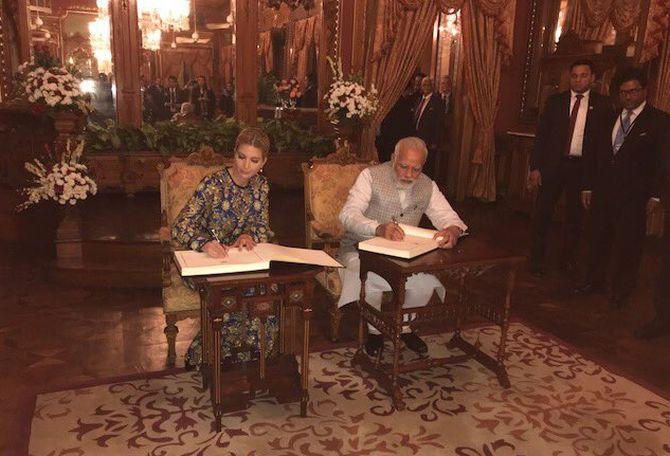 They later attended a gala dinner at the Falaknuma Palace together. The dinner was hosted by the Union government as part of the summit.
Famous for its huge Nizam-era table which can seat 101 guests at a time, the palace-turned-plush hotel is one the key landmarks of Hyderabad.
Telangana Chief Minister K Chandrashekhar Rao was among those present for the dinner. A separate dinner was arranged for around 1,500 delegates of the GES on the lawns of the palace. Photograph: Kind courtesy @@USAmbIndia/Twitter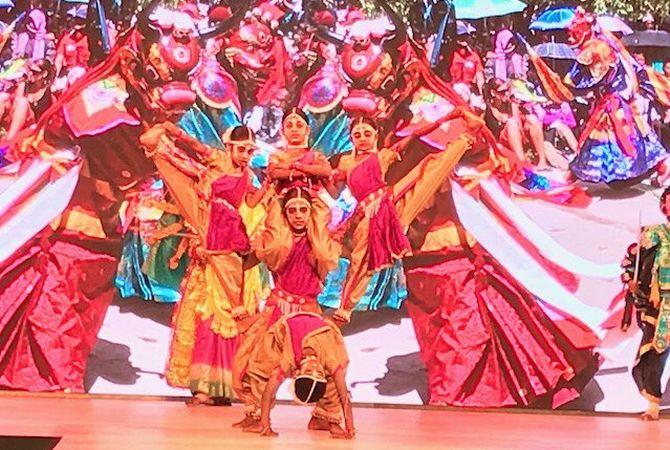 Cultural programme at Falaknuma Palace. US Ambassador to India Ken Juster tweeted, 'Thank you Prime Minister @NarendraModi for hosting such a spectacular dinner reception at the magnificent Taj Falaknuma Palace. Amazing display of Indian culture. Special evening with the Prime Minister and @IvankaTrump. #GES2017 is off to a great start!' Photograph: Kind courtesy @@USAmbIndia/Twitter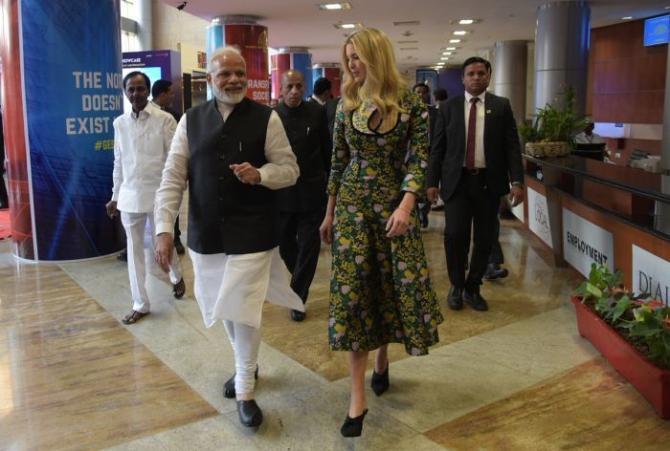 Ivanks applauded Modi for 'his firm belief that the progress of humanity is incomplete without the empowerment of women' and congratulated Indians on celebrating 70 years of Independence.. Photograph: @MEAPhotogallery/Flickr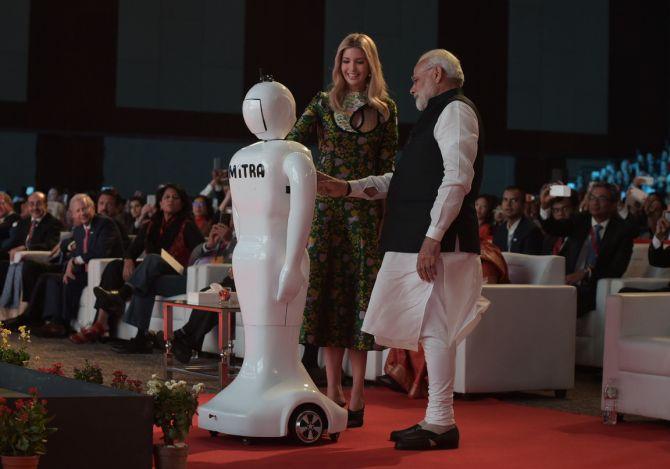 Modi and Ivanka being greeted by Mitra, a robot made by Bengaluru-based Invento Robotics. They inaugurated the summit by pressing a button. Photograph: @MEAPhotogallery/Flickr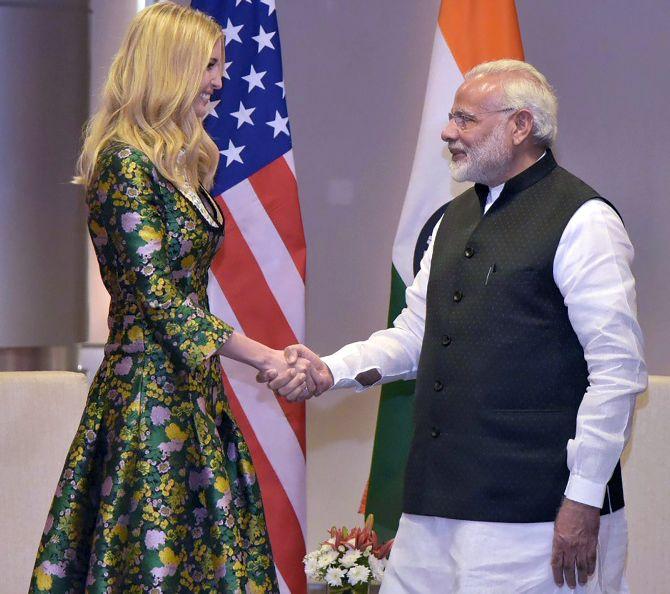 Earlier in the day, Modi met Ivanka on the sidelines of the summit in Hyderabad. Photograph: PTI Photo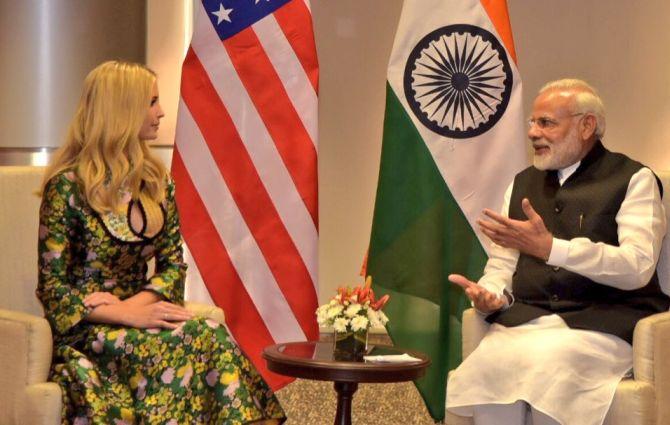 Ivanka and PM Modi have a brief chat before the GES. Trump, who is also a fashion designer and a businesswoman, was invited by Modi during his visit to the White House in June to speak at the Summit. She is leading the US contingent at the Summit, which has 'Women First, Prosperity for All' as its theme. Photograph: @MEAIndia/Twitter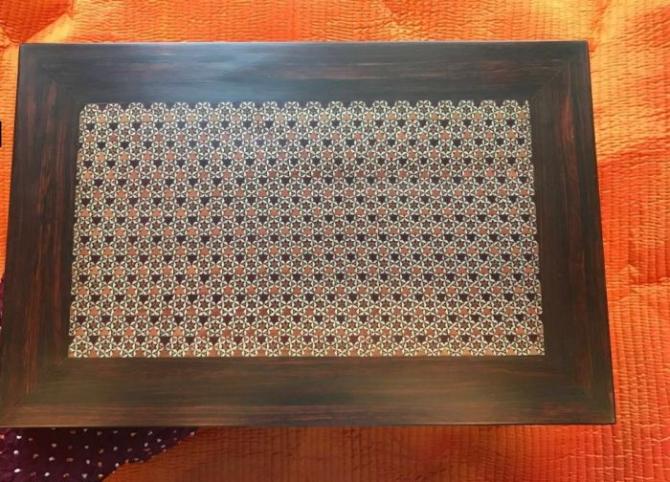 Modi presented Ivanka a wooden box of Sadeli craft. This craft technique of fabricating geometric patterns in wood is native to Surat, Gujarat. Photograph: ANI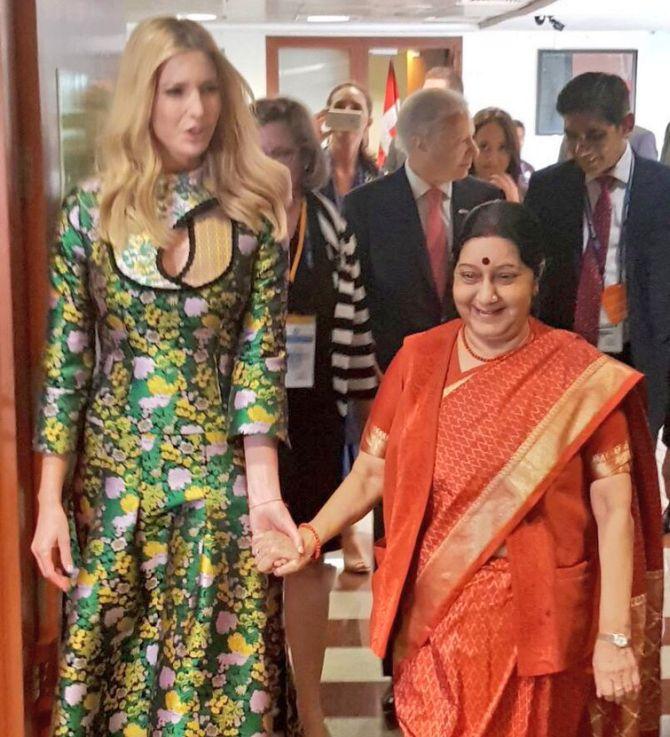 Prior to her meeting with PM Modi, Ivanka had a productive discussion on women entrepreneurship and empowerment with External Affairs Minister Sushma Swaraj. Here they are hand in hand after their talks. Photograph: @MEAIndia/Twitter
Ivanka and her team landed at the Shamshabad (Hyderabad) airport around 3.15 am on Tuesday. Ivanka is leading a delegation of senior Trump administration officials and entrepreneurs at the three-day event. Photograph: GESIndia/Twitter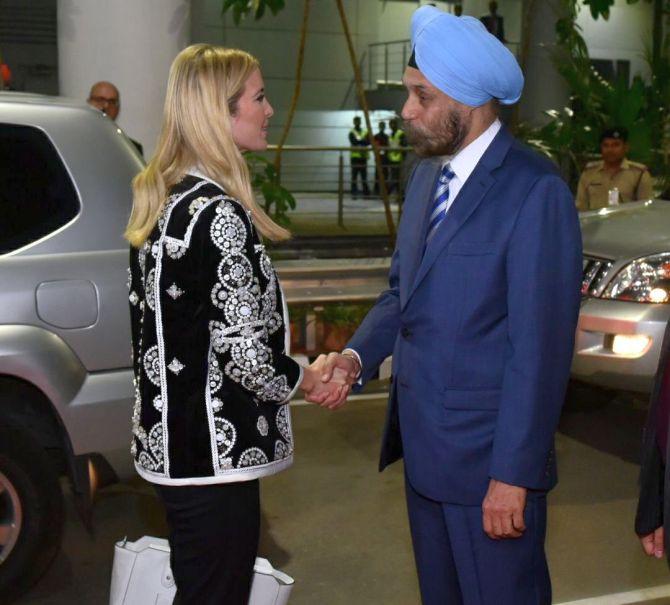 India's Ambassador to the US Navtej Sarna welcomed Ivanka at the Hyderabad airport. The GESThe summit will primarily focus on four thematic sectors -- energy and infrastructure; healthcare and life sciences; financial technology and digital economy; and media and entertainment sectors. Photograph: @NavtejSarna/Twitter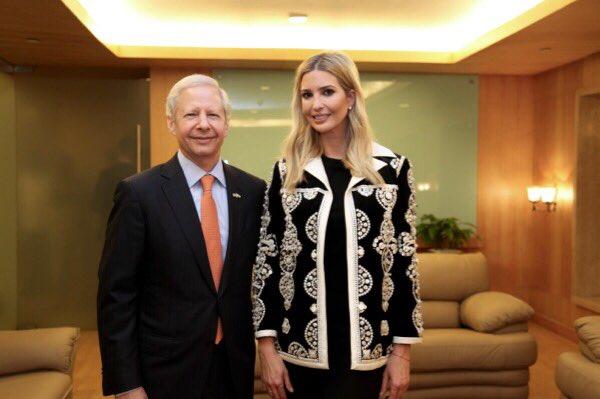 Ivanka with US Ambassador to India Ken Juster. Ivanka will be hosted by PM Modi for dinner at Hyderabad's Falaknuma Palace, which has been lit up spectacularly for the event. Hyderabad has virtually shut down to make for smooth movement for the summit. More than 10,000 security personnel have been deployed as part of the security arrangements, which has been reviewed by the Special Protection Group as well as the US Secret Service. Photograph: @USAmbIndia/Twitter
Ivanka is scheduled to leave the city on Wednesday evening.