The Indian Air Force is celebrating its 85th Air Force Day with a large parade. A series of air displays will be organised at the Hindon air base near Delhi.
The day is being observed in the shadow of the helicopter crash in Arunachal Pradesh on Friday that killed seven military personnel on board.
Here are some glimpses from the parades.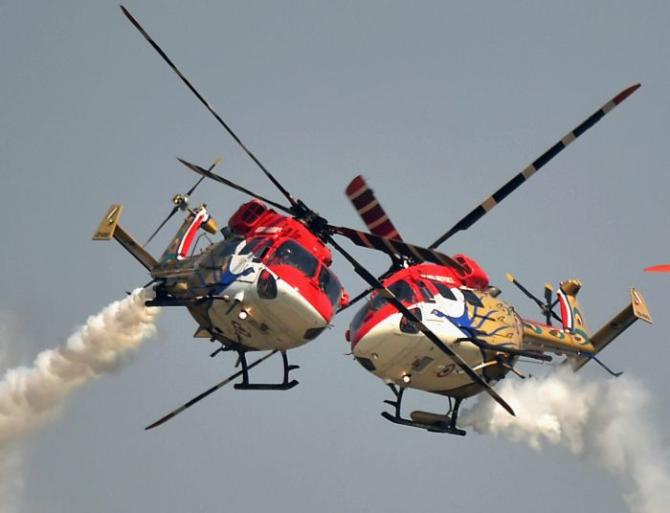 Indian Air Forces Sarang Helicopter Aerobatic team displaying their skills during the parade. Photograph: Kamal Kishore/PTI Photo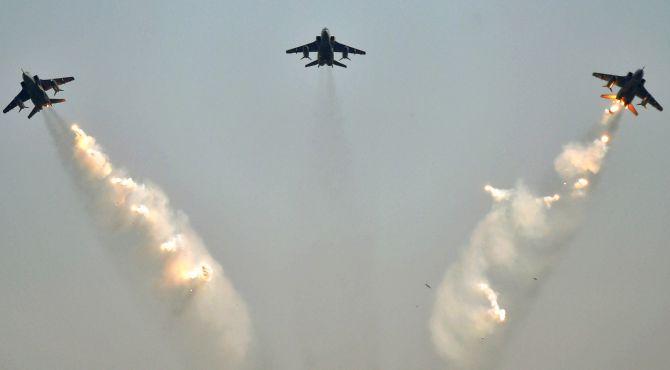 Indian Air Force fighter planes display their power and skill at the parade in Hindon. Photograph: Kamal Kishore/PTI Photo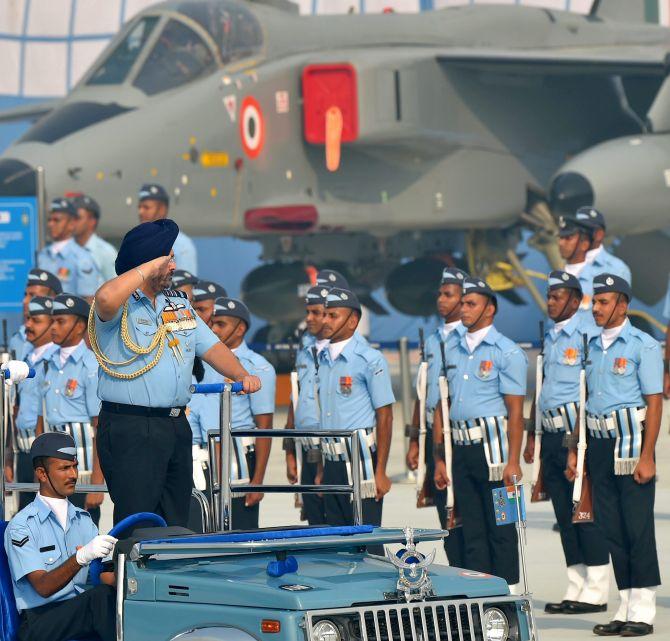 Air Chief Marshal BS Dhanoa inspects the guard of honour ahead of the parade and celebrations at the Hindon base. Photograph: Kamal Kishore/PTI Photo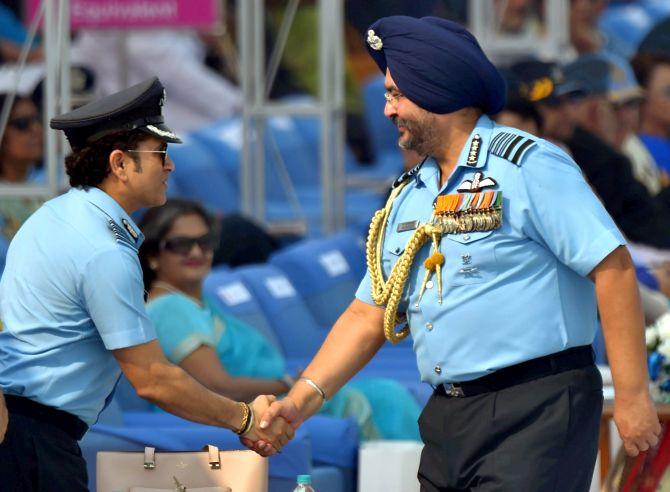 Captain of IAF Sachin Tendulkar being greeted by Air Chief Marshal BS Dhanoa during the celebrations. Photograph: Kamal Kishore/PTI Photo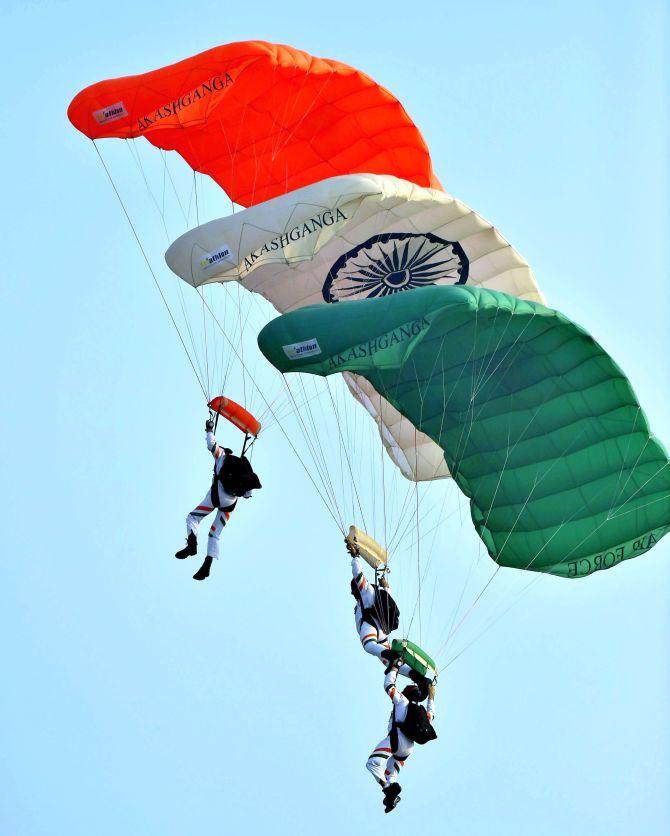 Members of Akash Ganga Sky diving team display their skill during the 85th Air Force Day parade at Hindon Air Force base. Photograph: Kamal Kishore/PTI Photo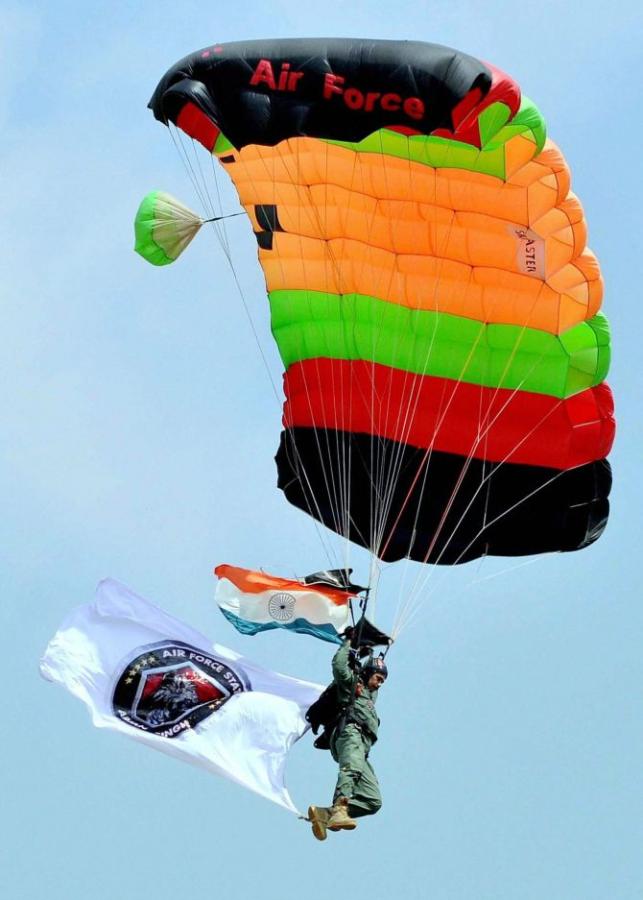 Air Force paratroopers show their skill during a program at the Panagarh airbase in West Bengal. Photograph: PTI Photo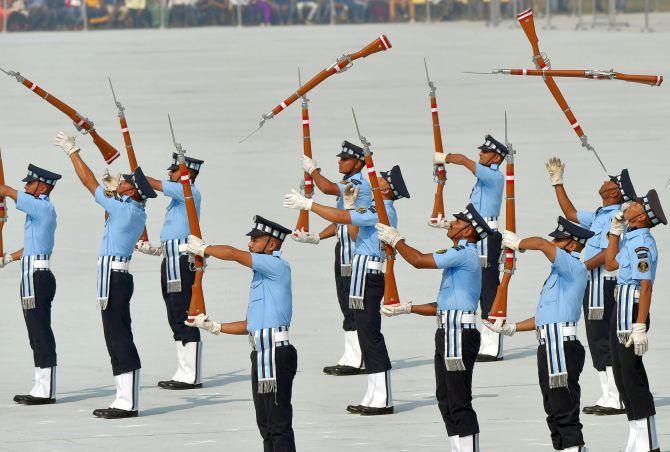 Indian Air Force personnel perform a drill with rifles during 85th Air Force Day parade at Hindan Air Force base in Ghaziabad. Photograph: Kamal Kishore/PTI Photo